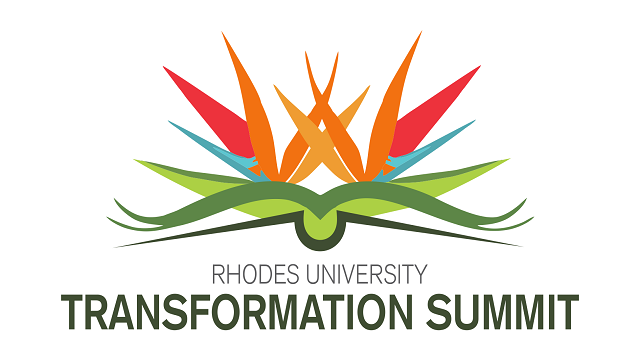 In a discussion held last week, the Transformation Language Group resolved that intensive advocacy towards language transformation at Rhodes University is essential to highlight the gains achieved over the past three years.
The seminar, which included a documentary screening was based on the view that there is a need to impart education in a language that learners can understand and relate to. The language group seeks to explore the possibilities of multilingual education and the displays of examples of successful multilingualism practices ahead of the Transformation Summit to be held on 28 July 2017.
To this end, Rhodes University recently celebrated worldwide recognition for its first ever PhD in isiXhosa, written by Dr Hleze Kunju about the survival of isiXhosa in Zimbabwe. He wrote his Thesis in isiXhosa. Several other theses' have emerged out of the School of African Languages focussing on isiXhosa as a translated language and its impact on student performance.
According to Professor Russell Kaschula, SARChI Chair of the School of African Languages and Literatures, every five years institutions of higher learning are required to submit a report on their progress on the implementation of multilingualism to the Minister of Higher Education. Rhodes University is possibly one of few South African institutions that have adhered to this requirement.
"Advocacy work in our university is about implementing changes at your own doorstep. We are a complex and contextualised campus, we cannot be in an institution where we feel compromised and that our mother tongue is not welcome or practical. What Hleze Kunju has managed to achieve in advancing the multi-lingual process towards transformation in two months, is more than we have achieved as a country in the more than 23 years of democracy," says Kaschula.
The discussion group agreed that Rhodes must package its small gains and promote them in order to influence the current student body to explore the language options offered by the University. This will in turn influence national thinking on how to view languages as an important resource.
The Rhodes language policy has committed to a number of advanced principles, in line with Section 6 of the South African Constitution. The policy seeks to adopt a wide range of strategies to enhance its multilingual character, to promote multilingualism and sensitivity in language usage in a way that creates and fosters inclusive and a non-discriminatory environment.
Furthermore, the policy aims to promote the intellectualisation of isiXhosa, as part of redressing the previous marginalisation of indigenous languages. It seeks to ensure that while the language of wider communication within the University is English, translation into isiXhosa and Afrikaans is provided for students and staff where necessary and feasible.
The policy is not without its challenges and shortcomings. As a document due for another review at the end of 2017, it is open to suggestions and recommendations.
As part of the ongoing transformation conversation, Dr Nomalanga Mkhize, a former Rhodes History lecturer, said in a paper: "to bring life into African languages in the academy requires aesthetic inventiveness and transgression".
"Scholars must move beyond an administrative and lexicographic type of approach that sees intellectualisation endeavours revolve around University signage, dual-language circulars and terminological and lexicographic quibbles," she argues in her paper titled, Away with Good Bantus: De-linking African language literature from culture, 'tribe' and propriety.
The discussion's facilitator, Professor Esther Ramani, a researcher in Applied Linguistics, said "we cannot focus on when we should we make the transition, it doesn't matter, we should start now through experimenting, through bi-lingual tutorials, translated course material and as shown by the School of African languages, through postgraduate papers that warrant the attention of the country."
Source: Communications
Please help us to raise funds so that we can give all our students a chance to access online teaching and learning. Covid-19 has disrupted our students' education. Don't let the digital divide put their future at risk. Visit www.ru.ac.za/rucoronavirusgateway to donate