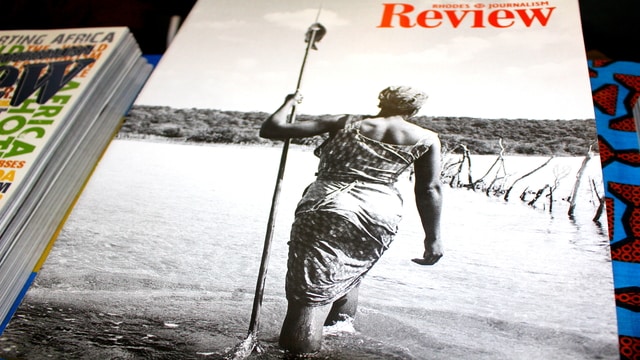 The Rhodes University Highway Africa Conference hosted by the School of Journalism and Media Studies in partnership with Corporate South Africa kicked off today (Monday, 28 August) and will end on Friday, 1 September 2017 in Grahamstown.
The theme for the 21st year is Media, Accountability and Local Governance. Editors, journalists, civil society activists and local government practitioners (policy, management) will explore notions of public and social accountability and the role of citizens, policymakers and journalists. It will then move onto howto build the capacities of the different actors within an accountability framework.
The conference delegates will explore the capacity of local media to generate news and information in the public interest; covering the local government beat to understand the intricacies of policy, budgeting processes, expenditure and operational processes of municipalities.
The Highway Africa conference has been at the centre of Africa's debates on journalism, media and Information and Communication Technology (ICT). The conference has over the years become the largest annual gathering of African journalists in the world.
Using keynote addresses, plenary sessions, panel discussions, training workshops, book launches and networking dinners,HA 2017 will be at one level a celebration of twenty-one years of the existence of Africa's premier journalistic assembly and at another level an occasion for reflection on media and accountability.
The conference will be preceded by high-level meetings of editors from various associations, Data Journalism Master Class and the Science of Journalism workshops, which started today. Running parallel to Highway Africa will be annual South African Communication Association Conference. Delegates who are registered for either event, will be able to attend any session of the two conferences. There will a joint opening plenary session and keynote address.
For more information visit www.highwayafrica.ru.ac.za and www.sacomm.org.za.
Please note that registration is closed.
Source: Communications
Please help us to raise funds so that we can give all our students a chance to access online teaching and learning. Covid-19 has disrupted our students' education. Don't let the digital divide put their future at risk. Visit www.ru.ac.za/rucoronavirusgateway to donate