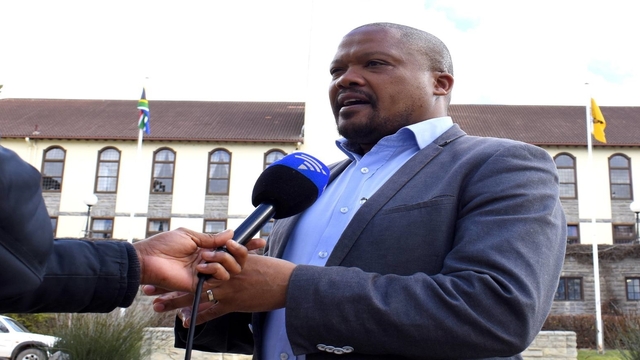 The notions embedded in the theme of this conference take me to very special spaces in time.
Speaking at the gathering of the International Press Institute in Cape Town in 1994 former President Nelson Mandela, lamented what he called "the absence of democratic accountability and control in every sphere of government and the state. He said "to address this debilitating legacy requires determined action and deep commitment to transforming society from a crisis ridden present into something all South Africans can be truly proud of."
More recently Rwandan President, Paul Kagame, said "the idea that Rwanda is highly controlled from the center belies the reality, which is that citizens in every village have a powerful say in how things get done. We prize accountability…."
There are a number of other similar statements made by political leaders all over our continent. Their pronouncements suggest that they view accountability as the lifeblood of democracy, they foreground public participation and espouse effective governance.
Accountability in governance exists when, among others:
There are institutionalised practices of giving account of how assigned responsibilities are discharged and public resources are utilised.
There are strong, effective internal controls and instruments of good governance.
There is an effective system of institutional checks and balances including a free media.
There is an established, consistent and predictable consequence management dispensation for deviation by all role players from what is to be expected of them.
As we engage with the concept of public and social accountability it would be interesting to do so in the context of how close we are to full democratic accountability and control in the local government sphere. It would be interesting to interrogate just how much "citizens in every village have a powerful say in how things get done."
When we scratch beneath the surface, a picture which emerges is a bit nuanced from the sanguine pronouncements of politicians at times.
Take the host country, South Africa, as an example by looking at two recent and critical reports:
Poverty Trends in South Africa:
Auditor-General local government audit outcomes
The Statistician General tells us that over 30 million South Africans (over 55 percent of the country's population) are living in poverty. About half of them, 13.8 million people in South Africa live below the Food Poverty Line of R441 per month ($33). In fact the Statistician General tells us that the figure has grown by almost 3 million in four years.
On the other hand, the Auditor-General's audit report on 263 municipalities in South Africa paints a correspondingly gloomy picture, including the fact that only 49 municipalities received clean audits.
How reflective is this picture of democratic accountability, of control in local government and of citizens in every village having powerful say in how their affairs are run at least in South Africa?
Local government for the majority of citizens in any country is the most accessible and significant level of engagement with public authority and state. It serves to ensure that public resources go to the most vulnerable and that people participate in public processes where decisions affecting their lives are made.
It is therefore extremely disturbing when the Auditor General reports irregular expenditure, irrespective of the reasons, in the amount of R16 billion when more than half of our citizens live in poverty.
We know that corruption undermines human development – the very purpose of local governance – by impeding access to public services through diversion of public resources for undue private gain. Corruption undermines efforts to improve the lives of the most vulnerable.
Democracy has laid the basis for greater accountability of the states to their citizens. Legislative instruments to combat corruption include Municipal Finance Management legislation. Alongside these are critical institutions such as the media and other civil society formations, who, in their altruistic responsibility hold public officials to account.
A cursory look at the rulings by Press Ombudsman, however, reflect instances where news reports are impugned on the basis of over either simplification and/or lack of understanding of municipal management processes in reporting, inaccurate information, undue influences slanting news reports, reporting of matters out of context etc.
This conference presents an opportunity also to develop concrete capacity building interventions to obviate these challenges. This has to be applauded. The media are critical in holding a mirror to society, to help society when there is a collapse of conscience and absence of accountability. The true purpose and role of the media in society, as an oversight instrument, should not be undermined by technicalities, external pressures and failure to appreciate applicable governance instruments.
The third component in the theme of the conference relates to policy makers, decision makers in local government – the public officials. Their duty in relation to transparency, openness and provision of quality information is at the heart of democratic accountability and enabling citizens in every village to play a powerful role in how their affairs are run.
I applaud all selfless, and committed media practitioners and civil society activists who are motivated by nothing other than a desire to serve the people in doing what they do. I similarly acknowledge with appreciation all members of the public service at local government who know and abide by the values of putting people and their concerns first and who see themselves as servants of society.
To all of you I wish to say never ever think your contribution is too small in the face of the challenges you face in your station. Always remind yourself of the African Proverb which says: "If you think you are too small to make a difference, you haven't spent a night with a mosquito." Be the mosquito that you can be in standing for what is right.
Nothing short of Mandela's determined action and deep commitment, will work, to transform society from a crisis ridden present into something all Africans can be truly proud of. Nothing else could ever move us closer to a space where citizens in every village have a powerful say in how their affairs are conducted. Nothing else will spare us from the repugnant scourge of corruption and greed.
With those words I, on behalf of our Vice Chancellor, Dr Sizwe Mabizela, and the entire community of our 113 years old University – Rhodes University, have the honour to welcome you and to wish you fruitful deliberations at the 21st edition of Rhodes University's Highway Africa Conference.
Source: Communications
Please help us to raise funds so that we can give all our students a chance to access online teaching and learning. Covid-19 has disrupted our students' education. Don't let the digital divide put their future at risk. Visit www.ru.ac.za/rucoronavirusgateway to donate