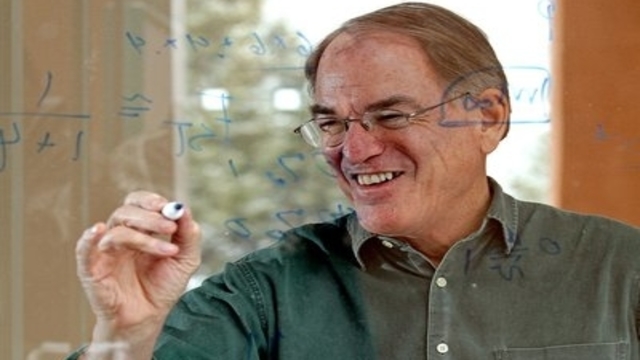 For the first time Rhodes University is hosting the Biennial Conference of the Economics Society of South Africa (ESSA) from Wednesday 30 August to 1 September 2017.
Over 250 delegates will present 251 papers on Curriculum Transformation, with 89 papers presented by students. Some of the notable guest speakers include Wendy Carlin, Professor of Economics at University College London (UCL) and Research Fellow of the Centre for Economic Policy Research (CEPR) and Sam Bowles, Professor of Economics at Sante Fe Institute in America.
"The Conference is an opportunity for economists around Southern Africa and abroad to share their research and to network. The theme of the conference, curriculum transformation has never been more relevant than it is now in our country," said Professor Gavin Keeton, Associate Professor at the Department of Economics and Economic History, as well as President of ESSA.
The Economics Society of South Africa was established in 1925 as a discussion forum for economists in academic life, government and business. It has a history of membership from Cabinet Ministers, Governors of the Reserve Bank, Chief Executives of Companies, Directors-General of Government Departments, Academic Leaders and prominent Economists.
About guest speakers
Wendy Carlin's research focuses on macroeconomics, institutions and economic performance, and the economics of transition. She has acted as a consultant for international organisations such as the European Bank for Reconstruction and Development (EBRD), London, and the World Bank.
Dr Samuel Bowles has a PhD in Economics from Harvard University and is a research Professor at the Santa Fe Institute where he heads the Behavioural Sciences Program. He taught economics at Harvard from 1965 to 1973 and his current research includes theoretical and empirical studies of political hierarchy and wealth inequality and their evolution over the very long run.
His studies on cultural and genetic evolution have challenged the conventional economic assumption that people are motivated entirely by self-interest. Recent papers have also explored how organisations, communities and nations could be better governed in light of the fact that altruistic and ethical motives are common in most populations.
He has also served as an economic advisor to the governments of Cuba, South Africa and Greece, to U.S presidential candidates Robert F. Kennedy and Jesse Jackson, to the Legislature of the State of New Mexico, to the Congress of South African Trade Unions, and to South African President Nelson Mandela.
For a full programme https://2017.essa.org.za/
Source: Communications
Please help us to raise funds so that we can give all our students a chance to access online teaching and learning. Covid-19 has disrupted our students' education. Don't let the digital divide put their future at risk. Visit www.ru.ac.za/rucoronavirusgateway to donate