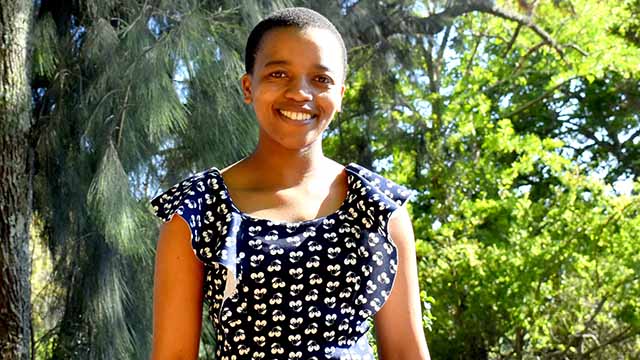 The Department of Zoology and Entomology this year welcomed its first female black lecturer, Dr Nokubonga Mgqatsa.
Mgqatsa, in her early 30s, was born and raised kuQumbu, in the Transkei where she was surrounded by nature. "My home is primitive; we are situated at the top of a beautiful valley that is made up of open green fields, grass land, rivers and dams. It was hard to not fall in love with nature. At home, our wealth is defined by our cattle, horses, chickens, and dogs, which we have lots of. I grew up herding and milking cows, ploughing the land, playing with rocks, birds and lizards," she enthused.
Mgqatsa knew as early as her high school days at Welsh that she wanted to study more about all species that we co-exist with as human beings. She studied Biological Sciences at Walter Sisulu University up to the Honours level in Zoology.
She moved on to Nelson Mandela University to do her PhD in Tree-toppling by elephants and its consequences in thicket mosaic vegetation of Addo Elephant National Park, which she completed last year.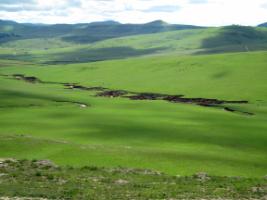 "After completing my PhD the plan was to do my post-doctoral studies because I love doing research but I decided to teach because I can do research and impart knowledge at the same time. Rhodes seemed like the best place to do both," she said.
The soft-spoken lecturer has about 170 first and third year students under her wing as well as Honours students. Her courses include Vertebrate Diversity, African Terrestrial Zoology and Ecology of African Mammals.
"There is pressure in what I do because I have to ensure that methods of teaching are functional and effective. My research has to be intense in order to maximise on the knowledge imparted," she said.
The courses she teaches, according to her, are as fascinating as studying human behavior. "Animals and plants have a lot in common with humans; the way they engage, their defenses and courtships. Every animal is unique just like plants and humans," she says.
"I want my students to be the best they can be, to feel about this course the same way I do. I take my work seriously because it affects the livelihood of many young people that are assets of this country."
Mgqatsa says this is not her first time in Grahamstown as she a brief interaction with the city during her internship for the Agricultural Research Council. After her Master's, she worked as a junior scientist for the South African National Park in Skukuza.
Although her family is happy about her academic achievements, they are not too familiar with her academic interests. "They are very proud but they don't really understand what my work entails or what it means. They think being referred to as Dr means I am either a vet or a surgeon," she chuckles.
Source: Communications
Please help us to raise funds so that we can give all our students a chance to access online teaching and learning. Covid-19 has disrupted our students' education. Don't let the digital divide put their future at risk. Visit www.ru.ac.za/rucoronavirusgateway to donate