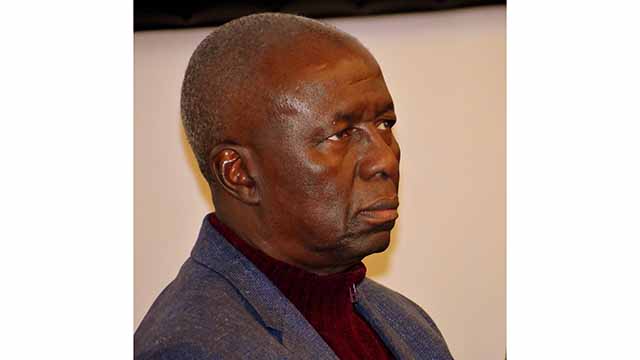 One of this year's celebrated Rhodes Honorary Doctorate recipients is SA Judge, Dikgang Moseneke, who will be bestowed with a Doctor of Laws (LLD).
South African judge and former Deputy Chief Justice of South Africa Dikgang Moseneke has made an exceptional contribution in the development of the jurisprudence of our country. In particular, the groundbreaking and progressive judgements he has penned relating to affirmative action, property law in respect of land rights and expropriation, and the constitutionality of parliamentary rules.
In the unfolding painful tragedy of the Life Esidimeni hearings, Judge Moseneke played a central role in ensuring that our country does not ever again witness such a callous disregard of human life and human dignity. He is the embodiment of the constitutional ideals to which we all should aspire.
Judge Moseneke joined the Pan-Africanist Congress (PAC) at the age of 14 and a year later, he was arrested for participating in anti-apartheid activities. He spent ten years as a prisoner on Robben Island. During his imprisonment, he obtained a Bachelor of Arts in English and political science and a B.Iuris degree, and later completed a Bachelor of Laws.
He started his professional career as an attorney's clerk in 1976 and later spent five years as an admitted attorney. It was only in 1983 that he was called to the Pretoria Bar, abolishing its "whites-only" membership rule.
Judge Moseneke worked underground for the PAC during the 1980s and became its Deputy President when it was unbanned in 1990. The Judge also served on the technical committee that drafted the interim constitution of 1993. In 1994, he was appointed Deputy Chairperson of the Independent Electoral Commission, which conducted the first democratic elections in South Africa.
He became a judge in the Constitutional Court and, in June 2005, became Deputy Chief Justice. In 2013, Judge Moseneke was appointed Acting Chief Justice during the long-term leave of Mogoeng Mogoeng.
He was the executor of Nelson Mandela's will when he died in late 2013.
The Judge has six honorary doctorates: from the University of the North, University of Natal, Tshwane University of Technology, University of South Africa and the University of Cape Town.
Judge Moseneke is regarded as one of the strongest judges on South Africa's Constitutional Court. He is also known for his independence and distancing himself from ANC interests, criticising the government's flouting of court orders, and decries the extensive powers afforded the President.
Judge Moseneke retired from the Constitutional Court in May 2016.
Source: Communications
Please help us to raise funds so that we can give all our students a chance to access online teaching and learning. Covid-19 has disrupted our students' education. Don't let the digital divide put their future at risk. Visit www.ru.ac.za/rucoronavirusgateway to donate