Rhodes > Music > Music Events
Women's Day Concert
Date:
24 August 2017 19:30 - 24 August 2017 20:30

Location:
Nuns Chapel, Rhodes University
Organiser: Jo-Nette LeKay (Phone 046 603 8490)
Event Type: Music Concerts



‌‌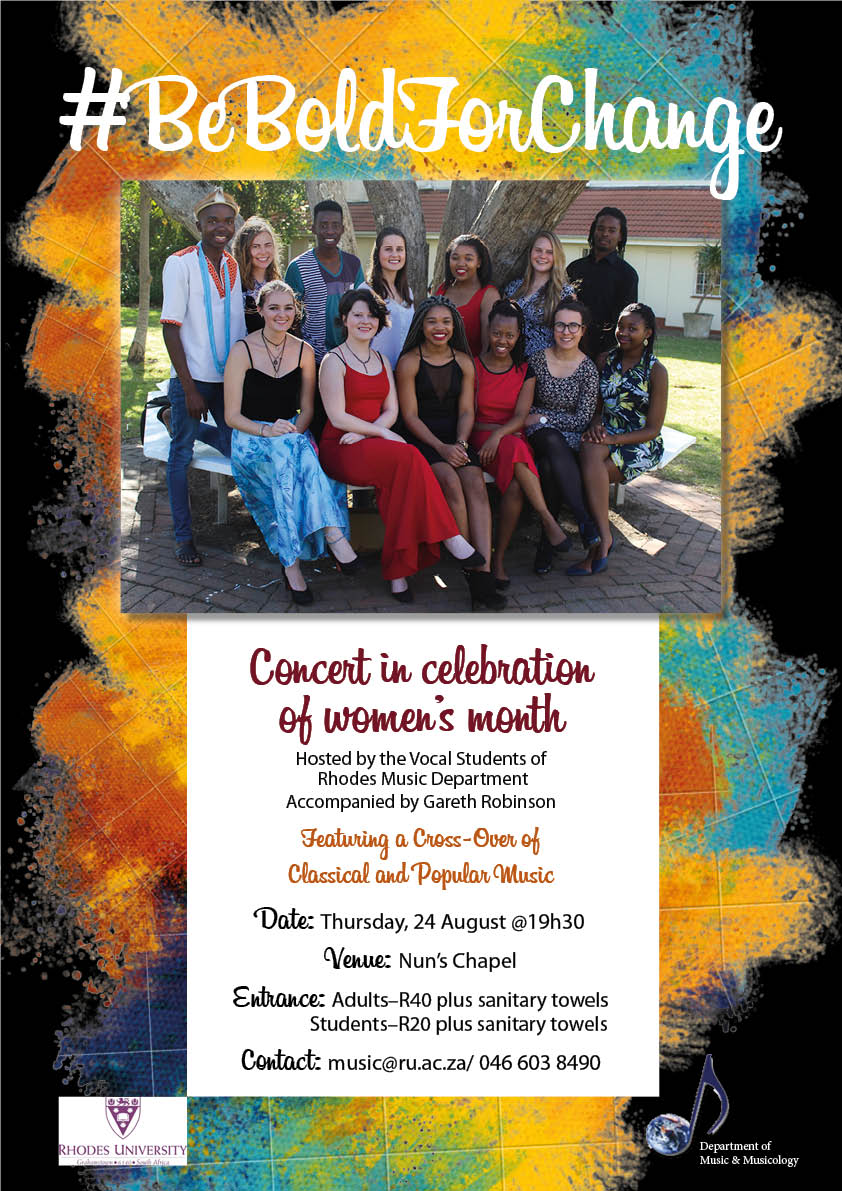 One day she discovered that she was fierce, she was strong and she was full of fire. She realised that even she couldn't hold herself back because her passion burned brighter than her fears. She had the strength of generations of women within her. Women who had endured pain, looked fear in the face, allowed themselves to do what they thought they couldn't and through that acquired strength, courage and confidence.
The Rhodes Music Department is celebrating the boldness, diversity and versatility of women. A concert in celebration of woman's month featuring a crossover of classical and popular music.
Directed by the talented Jo-Nette LeKay and accompanied by the brilliant Garreth Robertson.
And because every woman deserves to be comfortable and dignified this concert is combined with a sanitary towel drive. We need women who aren't afraid to exist loudly, who know that by being different they are rare and beautiful. This is only possible through support and love for the women of this country. This concert is to encourage people to #BeBoldForChange and to pursue their passions.
Show your support for women and for change on Thursday, 24 August at 19:30 in the Nuns Chapel, Rhodes University.
Save to Google Calendar