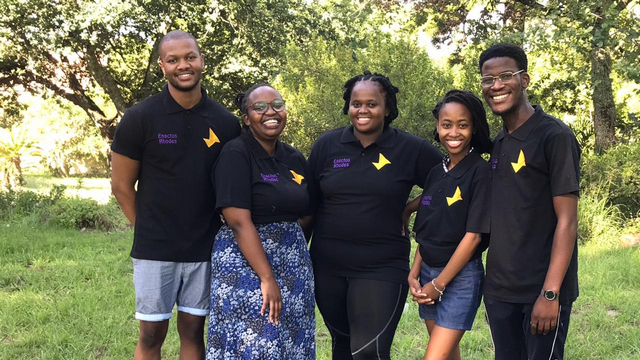 Young innovative minds of Rhodes University have progressed to the finals of the 2020 Ford C3 Building Sustainable Communities Project Partnership - Cycle 7 challenge. The challenge came through a partnership between Enactus South Africa and Ford South Africa. The contestants had to come up with innovative ideas and approaches to change the way people move through social mobility, but in a sustainable way.
Enactus Rhodes University members, E-Bike Team, are under the stewardship of Faculty Advisory, Dr Nosiphiwe Ngqwala. According to Dr Ngqwala, the project is aimed at bridging the gap between environmentally-conscious transportation and the technological era of the 21st century through the usage of bicycles and mobile phone applications.
Ford C3 challenge aims to find innovative, creative and unique ways to address an urgent, unmet social need or problem in the local community, empowering the community to become a more sustainable. "The idea came about in the early stages of 2020 as an Enactus project for the Ford C3 challenge, in which the Enactus team were shortlisted as finalists and received a $5000 grant as a result of this, "she said.
Dr Ngqwala said due to the restrictions imposed during national lockdown, the extensive idea is yet to be fully implemented by the team. She said this was a great opportunity to fully refine the idea and make it applicable for the Makhanda area. Project Director, Siphesihle Phenyane, said the win was quite an exciting development and an opportunity to make Enactus Rhodes projects globally relevant.
"Above being an exciting development, we really see the win as a way of playing our part in South Africa's green and technological revolution. For me personally, I see it as a tiny way towards changing transportation and how we get around in general," he said
The E-Bike Team will be acknowledged at the 2020 Enactus South Africa Virtual National Competition. They will be expected to submit their final progress report in October 2020, as per the challenge specifications.