Two PhDs students, Gogela Kholisa and Natolooka Kepha graduated. Here Kepha Natolooka, his wife Norah from Uganda and Professor Paul Bischoff and Dr Sally Matthews are seen at the departmental graduation luncheon on Friday.
Terence Beard and John Daniel Awards
Awards for the annual Terence Beard and John Daniel Awards for the Best Undergraduate and Postgraduate students.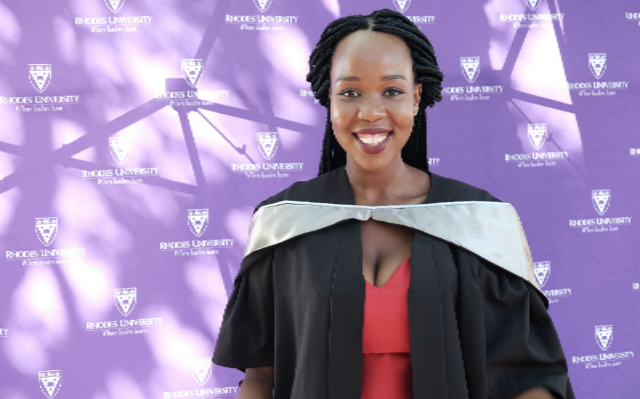 A Happy Day! Political and International Studies Honours graduate Ms Thandokazi Silosini.
Postgraduate Orientation 2018
On the 09th of February, The Department held its annual orientation for postgraduate students.