Dr Thapelo Tselapedi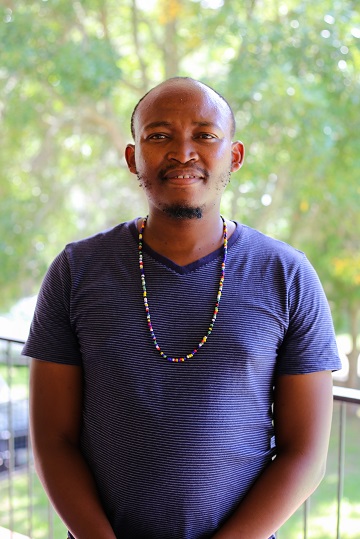 BA , MA (RU)
Biography
Thapelo Tselapedi is the new lecturer in the department. After being awarded the Centre for the Study of Democracy bursary, he completed his MA degree at Rhodes University which focused on political theory, social movements and local government. He formerly worked for a public interest organization in Johannesburg as a social researcher focusing on social movements in Gauteng, the North West and KZN. He also went on to work for an umbrella body of a number of NGO's, called Local Government Network (LGA), delivering constitutional literacy workshops on local government. He is a former assistant lecturer at the University of Johannesburg where he taught Introduction to Politics and South African Liberation Theories. He is currently completing his PhD on critical approaches to International Relations through the University of Pretoria.
Research interests
Africana existential philosophy
Critical theory
South African liberation movement theory
Decolonial studies
Democracy studies
Research work
Tselapedi, T (2017) Black liberation and the notion of 'social justice' in South Africa in NGO's and Social Justice in South Africa and Beyond. UKZN Press. Book chapter.
Tselapedi, T (2016) Political studies: An entry into 'social science thought' in the South African academy. Arts and Humanities in Higher Education. Cambridge University.
Book review
Book review for the Journal of Contemporary African Studies (JCAS): Reviewed the book, Popular politics and Resistance Movements in South Africa edited by William Beinart and Marcelle C. Dawson. Johannesburg, Wits University Press, 2010. (June 2013)
Media articles
https://theconversation.com/ramaphosa-takes-on-anc-leadership-role-with-alacrity-and-clarity-of-intent-90095
2018 article
https://theconversation.com/who-is-cyril-ramaphosa-a-profile-of-the-new-leader-of-south-africas-anc-89456
2017 article
http://www.sabceducation.co.za/news-module/2432-freedom-charter-a-historical-necessity
2015 article
http://abahlali.org/taxonomy/term/thapelo-tselapedi/thapelo-tselapedi/
2014 article
http://africasacountry.com/2014/04/the-post-1994-power-brokers-and-black-liberation/
2014 article
https://www.dailymaverick.co.za/article/2013-11-26-information-the-first-step-towards-active-citizenry/
2013 article
http://www.localgovernmentaction.org/blog/public-interest
2013 article
Blog
https://tselapedi.wordpress.com/
Last Modified: Mon, 05 Sep 2022 09:51:06 SAST