Global Strategy Officer for Ntsele Global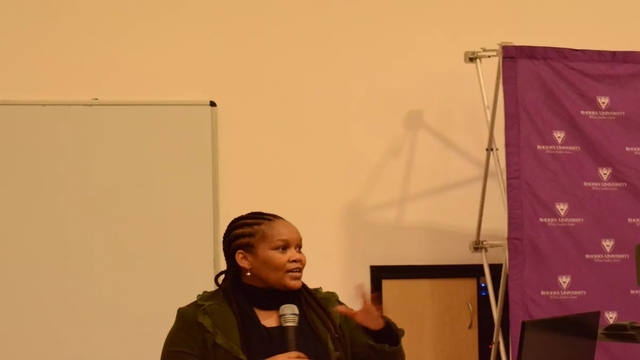 Thursday, 20 July 2017 at 13h00 in Barratt Lecture Theatre 1
TOPIC: South African Foreign Policy under Jacob Zuma: Hot Economics and Cold Politics?
BIO:
Dr Nomfundo Xenia Ngwenya is the Global Strategy Officer for Ntsele Global, a diversified, black-owned South African investment group. She holds a BA (Political Science) from the University of Port Elizabeth, MA in International Studies from the University of Stellenbosch, a MSc in Politics of the World Economy from the London School of Economics and Political Science (LSE) and a PhD from the University of Cambridge.
She was previously the Chief Director for African Economic Integration at the National Treasury, where she represented South Africa at key continental multilateral economic institutions such as the African Development Bank, the African Development Fund, the International Monetary Fund's Afritac-South Steering Committee, the Southern African Customs Union's Finance and Audit Committee and meetings of SADC Senior Officials. She was previously Director: Global Development Policy, where she headed National Treasury's BRICS desk. In this role, she oversaw the formulation of South Africa's negotiating position at the New Development Bank and was part of the South African delegation to the inaugural negotiations of the NDB. She has also headed SAIIA's South African Foreign Policy and African Drivers programme, served at the South African Secret Service and lectured at the University of South Africa.
Last Modified: Sun, 23 Jul 2017 14:10:51 SAST