COMMUNITY OUTREACH WORK
RUMEP has over the years done a lot of community outreach work with schools and other NGO's.
MASIBONISANE SS School
After a former RUMEP teacher became the principal of a school near Peddie he arranged for grade 12 learners to be accommodated in a communal house in a village near the school. RUMEP supported learners in mathematics by teaching various topics after school twice a week over a period of two years. The matric pass rate in mathematics improved dramatically due to the sustained support both from the school and community.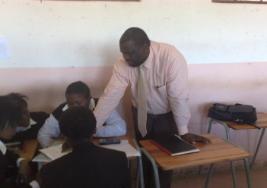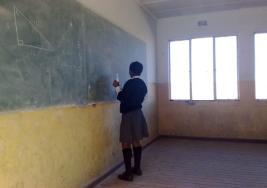 WORLD VISION
RUMEP has partnered with World Vision and has over the years conducted a number of mathematics training workshops for Foundation and Intermediate Phase teachers in the Eastern Cape and KZN. There has been a remarkable improvement in the literacy and numeracy scores of the Foundation Phase learners.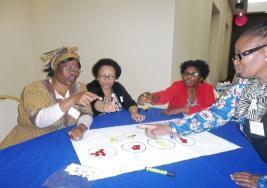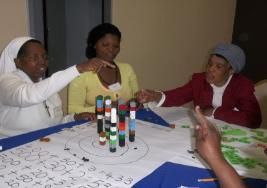 A variety of practical ‌
activities while learning
about
place value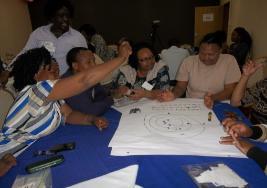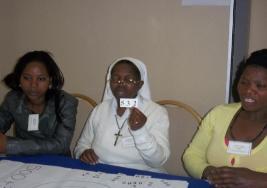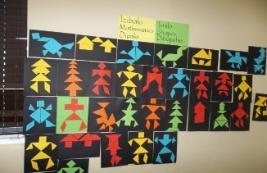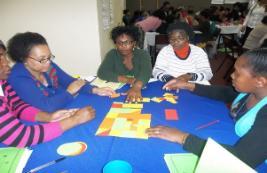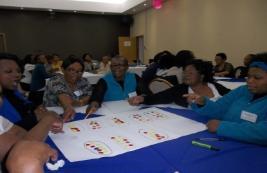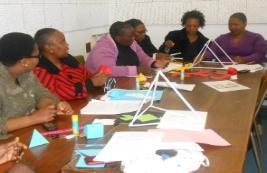 MATHEMATICS CHALLENGE
RUMEP has, for more than ten years, been the chief organiser in the Grahamstown district for the Mathematics Challenge for learners from grades 4-7. Teachers and learners have attended workshops conducted by the RUMEP staff on problem solving.
NATIONAL MATHEMATICS AND SCIENCE WEEK
Every year RUMEP participates in the National Mathematics and Science weeks where exciting activities are prepared for both teachers and learners to partake in.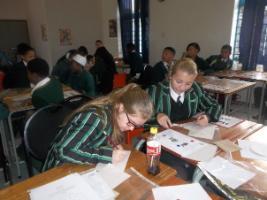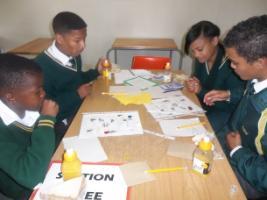 Last Modified: Mon, 28 Sep 2015 15:15:27 SAST