Rhodes > Schonland Herbarium > Staff
Staff
The herbarium is curated by Tony Dold (Rhodes University, Department of Botany) assisted by Phumlani Cimi of the Albany Museum. Estelle Brink works on a voluntary basis most afternoons.
Tony Dold

Tony Dold
Tony has a background in forestry but has worked in the herbarium since 1991. He is actively involved in education and conservation programmes and is currently documenting useful plants, particularly those with spiritual and ritual significance.
email: t.dold@ru.ac.za
Phumlani Cimi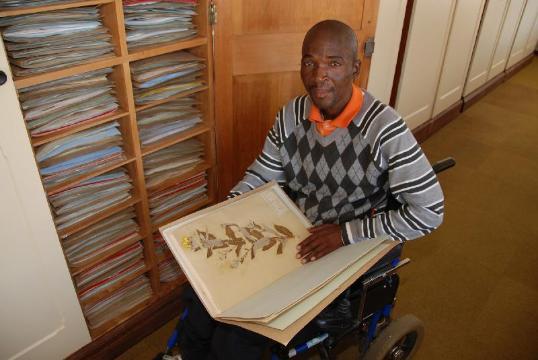 Phumlani Cimi
Phumlani is a graduate of Fort Hare (BSc Hons. Botany) and has a strong interest in environmental education. He joined the staff in 2008 and is responsible for the herbarium education programme.
Appointments for classes can be made with Phumlani by contacting him at 0466222312 or email: P.Cimi@ru.ac.za.
Estelle Brink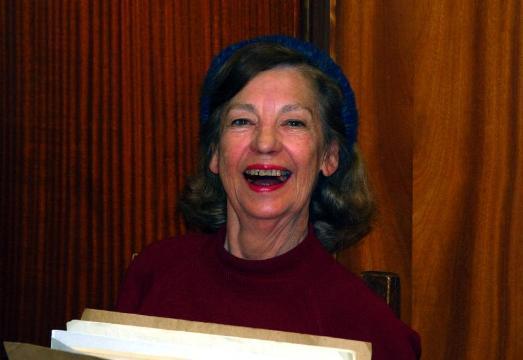 Estelle Brink
Estelle was curator of GRA from 1968 to 1992 and still works in the herbarium as a volunteer every day of the week, rain or shine.
Last Modified: Thu, 06 Dec 2018 17:13:43 SAST