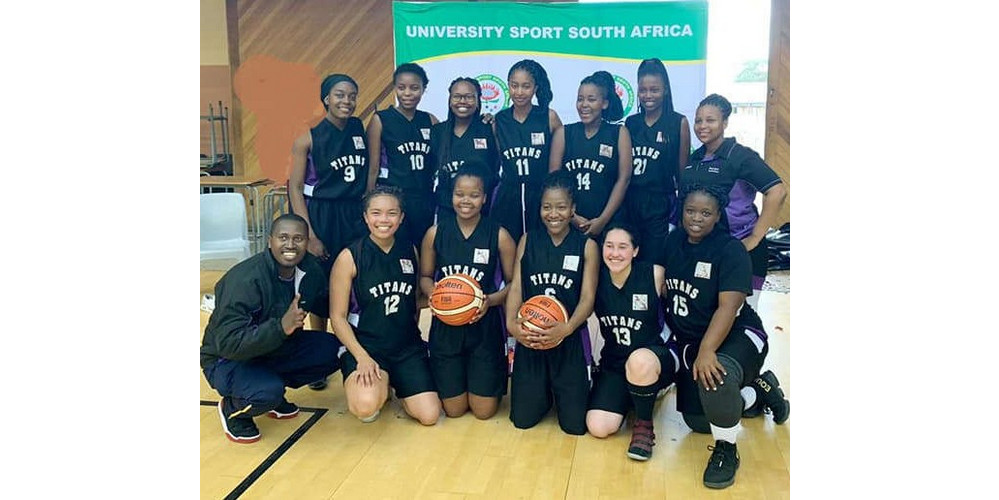 The Rhodes basketball teams have been competing in the University Sports South Africa basketball qualifiers against their Eastern Cape Counterparts from NMU, WSU and Fort Hare Universities. It has been a gruelling three months for the teams. the past weekend was the finals of the qualifiers, and the winners are to reperesent the Eastern Cape in Cape Town at the uNiversity of Cape Town from 01 - 05 July 2019.
Our Ladies team showed a vast improvement from last year. The team was boosted with three new players who made a difference whether the girls qualify or not.
Coach Xolisa Kula was ecstatic with his ladies team performance. he is even sounding a warning bells to the Gauteng teams that have been dominating the USSA Championships for many years.
As Rhodes Sports Administration, we expect nothing less than a superb finish at the championships in Cape Town, Top 8 placing is our target.
If the ladies make top 8, they will qualify for the Inaugural Varsity Sports Cup for the ladies basketball.
We wish them well for the up coming challenge.
Last Modified: Mon, 06 May 2019 17:43:54 SAST