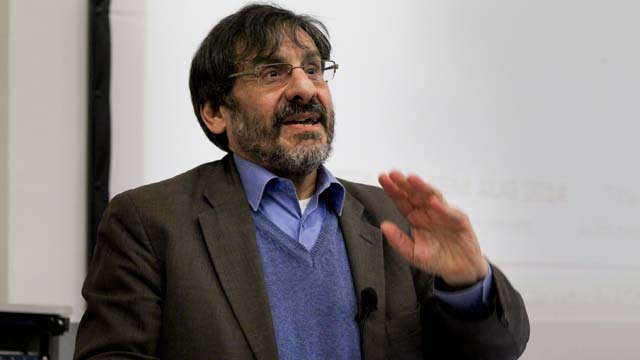 A ceasefire in the Israel-Palestine conflict was announced on Tuesday 26 August as intellectuals, academics and students debated the media portrayal of said conflict in the African Media Matrix for a live broadcast by OppiTV.
The debate, titled 'Gaza and Media: Interrogating Representation, History and Analysis', focused on the ways in which the media frames the conflict. Watch the debate live here.
Just prior to the debate, Professor Steven Friedman gave a public lecture on the conflict and presented his view that societies around the world are either ignoring or ignorant of the historical background of the conflict. He asserted that the truth of the events is not being reported and that the truth of the historical background is being obscured. In the talk, 'Why Memory Matters: Gaza, Recent History and the Campaign Against Truth', Friedman stated that "truth is a casualty [of the conflict] in Palestine in a very profound way".
Source: Oppidan Press
Please help us to raise funds so that we can give all our students a chance to access online teaching and learning. Covid-19 has disrupted our students' education. Don't let the digital divide put their future at risk. Visit www.ru.ac.za/rucoronavirusgateway to donate