Rhodes Biotechnology prototype, the best in the country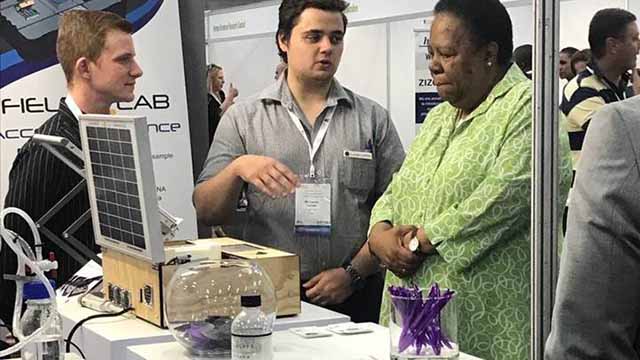 Date Released : 19/09/2017
In a first-ever public launch of technologies developed by the Rhodes University Biotechnology Innovation Centre, a student prototype beat over 300 innovations at the national Innovation Bridge Showcase and bagged R50 000 in prize money for Best Prototype: Fieldlab.
Know your immune status – Biological Sensors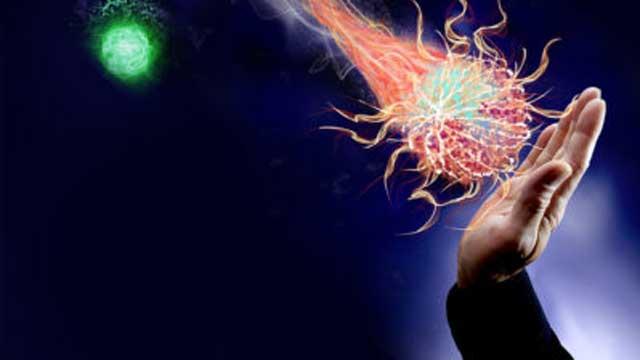 Date Released : 01/03/2017
UNICEF's Global Innovation Centre (GIC) has partnered with Rhodes University Biotechnology Innovation Centre to support the research of biological sensors.
Studentships and Job Vacancies in BioSENs
Date Released : 10/10/2016
Exciting Studentships and Job Vacancies available in the BioSENs Research Group under the supervision of Prof Janice Limson and Dr Ronen Fogel
7th Annual PD Rose Biotechnology Lecture: Prof Musa Mhlanga
The Science Inside on Vowfm 88.1 Visits the RUBIC
Date Released : 20/05/2016
Elna Schütz recently interviewed staff and students of the RUBIC on the latest innovations and works in progress in biotechnology.
Rhodes, Unicef in R3m partnership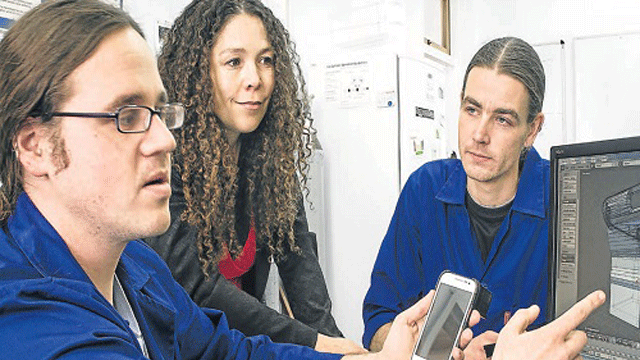 Date Released : 02/06/2016
PIONEERING the way forward in the treatment and care for people living with HIV and Aids, Rhodes University has just finalised a R3-million partnership with Unicef.
Rhodes biotechnology student coaching SA archery team at Youth World Championships in USA
Date Released : 19/06/2015
Biotechnology Innovation Centre PhD student Lance Ho, is not just a part of the team developing tools for early disease detection like HIV and malaria, he is also a hot-shot in the archery world.
SA University, Unicef partner over HIV/Aids testing strip
Date Released : 08/05/2015
A collaboration between the United Nations Children's Fund (Unicef) and Rhodes University could revolutionise the manner in which diagnostic testing related to HIV/Aids is done in the field.
Dr Ronen Fogel, Post-Doctoral Fellow, Rhodes University
Date Released : 29/07/2014
Dr Ronen Fogel had a happy childhood, in a family that prepared him and set him on his path as a scientist, without perhaps having been deliberately fashioned to do so.
Prof Janice Limson to produce NanoNews

Date Released : 02/05/2014
Jive Media Africa is excited to be producing NanoNews, with Prof Janice Limson at Rhodes University.
Ageing, Sex, Death (and Heavy Metals)
Date Released : 07/09/2011
Hot on the heels of the announcement of her first runner-up award in the 'Distinguished Young Woman in the Life, Natural and Engineering Sciences' category of the 2011 South African Women in Science Awards (WISA), Professor Janice Limson presented a lecture at Eden Grove as the recipient of the Vice-Chancellor's Distinguished Research Award for 2010.
Prof Limson a WISA finalist
Date Released : 03/08/2011
Professor Janice Limson, of the Department of Biochemistry, Microbiology and Biotechnology at Rhodes has been announced as a finalist in the 2011 South African Women in Science Awards (WISA).
Biotechnology student wins award