Rhodes staff help acquire first 3D printer for use in SA public school
Date Released : 04/12/2018
Rhodes University lab technical officer, Luyolo Mapekula (Department of Biochemistry & Microbiology), and Biotechnology Innovation Centre (RUBIC) Head of Department, Dr Earl Prinsloo, were instrumental in securing a 3D printer donation to DD Siwisa Primary School as part of the General Electric (GE) Additive Education Program.
How African Scientists Are Testing Cheaper, Faster Ways To Test For Malaria, Pregnancy, HIV Success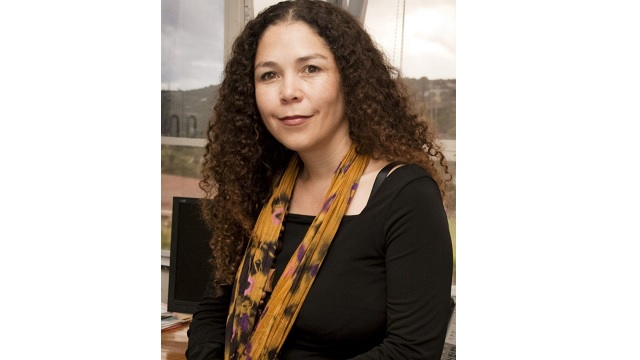 Date Released : 14/11/2018
Longer-lasting and more cost-effective ways of testing for pregnancy and whether HIV treatments are working effectively, as well as checking for the top two strains of malaria, are being tested by scientists at a South African university. These could ultimately help save lives in emerging countries, they believe.
Jump-starting innovative new tests for HIV, pregnancy and malaria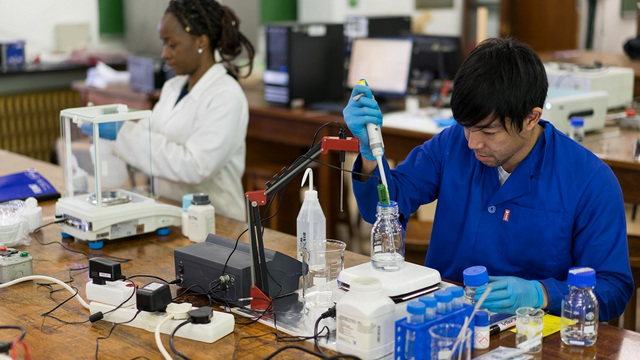 Date Released : 07/11/2018
"There's a gap in the developing world for foetal and maternal health diagnostics," explains Professor Janice Limson, Director of the Biotechnology Innovation Centre at Rhodes University.
Rhodes Biotechnology prototype, the best in the country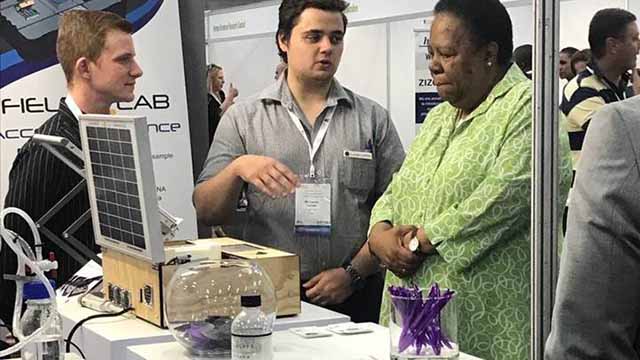 Date Released : 19/09/2017
In a first-ever public launch of technologies developed by the Rhodes University Biotechnology Innovation Centre, a student prototype beat over 300 innovations at the national Innovation Bridge Showcase and bagged R50 000 in prize money for Best Prototype: Fieldlab.
Know your immune status – Biological Sensors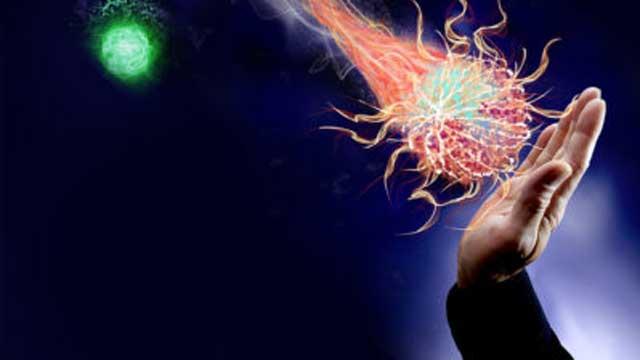 Date Released : 01/03/2017
UNICEF's Global Innovation Centre (GIC) has partnered with Rhodes University Biotechnology Innovation Centre to support the research of biological sensors.
Studentships and Job Vacancies in BioSENs
Date Released : 10/10/2016
Exciting Studentships and Job Vacancies available in the BioSENs Research Group under the supervision of Prof Janice Limson and Dr Ronen Fogel
7th Annual PD Rose Biotechnology Lecture: Prof Musa Mhlanga
The Science Inside on Vowfm 88.1 Visits the RUBIC
Date Released : 20/05/2016
Elna Schütz recently interviewed staff and students of the RUBIC on the latest innovations and works in progress in biotechnology.
Rhodes, Unicef in R3m partnership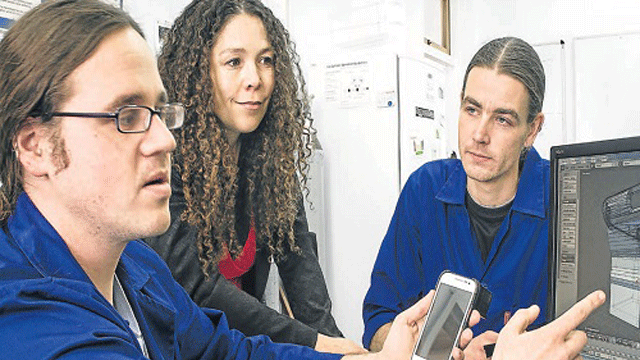 Date Released : 02/06/2016
PIONEERING the way forward in the treatment and care for people living with HIV and Aids, Rhodes University has just finalised a R3-million partnership with Unicef.
Rhodes biotechnology student coaching SA archery team at Youth World Championships in USA
Date Released : 19/06/2015
Biotechnology Innovation Centre PhD student Lance Ho, is not just a part of the team developing tools for early disease detection like HIV and malaria, he is also a hot-shot in the archery world.
SA University, Unicef partner over HIV/Aids testing strip
Date Released : 08/05/2015
A collaboration between the United Nations Children's Fund (Unicef) and Rhodes University could revolutionise the manner in which diagnostic testing related to HIV/Aids is done in the field.
Dr Ronen Fogel, Post-Doctoral Fellow, Rhodes University
Date Released : 29/07/2014
Dr Ronen Fogel had a happy childhood, in a family that prepared him and set him on his path as a scientist, without perhaps having been deliberately fashioned to do so.
Prof Janice Limson to produce NanoNews

Date Released : 02/05/2014
Jive Media Africa is excited to be producing NanoNews, with Prof Janice Limson at Rhodes University.
Ageing, Sex, Death (and Heavy Metals)
Date Released : 07/09/2011
Hot on the heels of the announcement of her first runner-up award in the 'Distinguished Young Woman in the Life, Natural and Engineering Sciences' category of the 2011 South African Women in Science Awards (WISA), Professor Janice Limson presented a lecture at Eden Grove as the recipient of the Vice-Chancellor's Distinguished Research Award for 2010.
Prof Limson a WISA finalist
Date Released : 03/08/2011
Professor Janice Limson, of the Department of Biochemistry, Microbiology and Biotechnology at Rhodes has been announced as a finalist in the 2011 South African Women in Science Awards (WISA).
Biotechnology student wins award