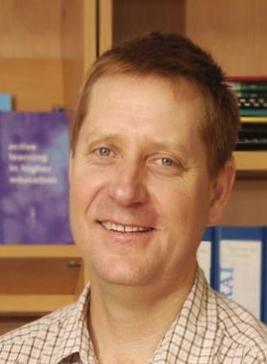 Rhodes > Communications and Advancement > Alumni Relations > Latest News
Chris Butler (1977)
Date Released:
Fri, 9 May 2014 14:25 +0200
Chris Butler (1977)
Chris Butler is professor of primary care and Professorial Fellow at Trinity College. His main research interests are in common infections (especially the appropriate use of antibiotics and antibiotic resistance), and health behaviour change (especially motivational interviewing in health care). He trained in Medicine at the University of Cape Town, did doctoral work at the University Of Wales College Of Medicine, and studied Clinical Epidemiology at The University of Toronto. He is Chief Investigator on the HTA funded PAAD study and co-CI of the DUTY and OSTRICH studies. He has led a Workpackage and the development of the clinical platform in 13 countries for the EU FP6 funded GRACE Network of Excellence that focused on lower respiratory tract infections in primary care. He also led a Workpackage on the CHAMP EU funded study and is now leading a Workpackage on the FP7 funded R-GNOSIS study (The POETIC Trial) to evaluate a point of care test for urinary tract infection, and a Workpackage on the PREPARE Collaborative Project, a RCT of anti-viral medication for influenza-like illness in primary care.
Chris has a shared role with Cardiff University, where he is professor of primary care medicine. He is Director of the Wales School of Primary Care Research and of the National Institute of Social Care and Health Research (NISCHR) Clinical Care Collaboration, and serves on the MRC EME Board. He is an inaugural NISCHR Senior Faculty member, and holds honorary Professorships at McMaster University and the Chinese University of Hong Kong. He has published over 165 indexed papers and has helped win over £100M in research and research infrastructure funding. He practices as a GP in Mountain Ash in the South Wales Valleys.
Source: http://www.phc.ox.ac.uk/team/researchers/christopher-butler
More on Chris:
http://www.itv.com/news/2013-10-24/tonight-when-the-drugs-dont-work/
Source:http://www.phc.ox.ac.uk/team/researchers/christopher-butler