Estate Planning: Putting your Affairs in Order: A step-by-step guide and checklist of actions you should take now: By Arthur Clarke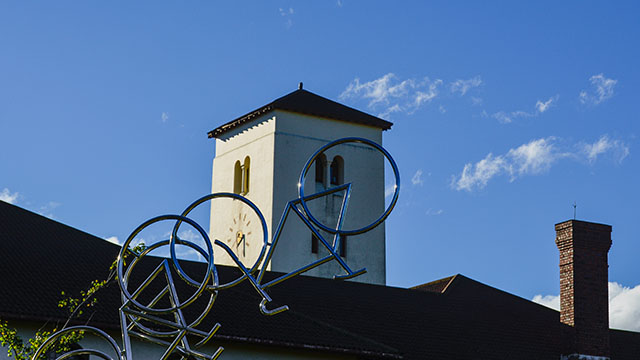 Date Released : 17/04/2018
Estate Planning: Putting your Affairs in Order: A step-by-step guide and checklist of actions you should take now: By Arthur Clarke This booklet provides: • practical and vital financial and estate planning information • checklists and programmes of actions you should take now • an alphabetical 'template' you can use to record your particulars Like most people you are probably reasonably well-organized, if not perfect. The trouble is that, when you are no longer around, what may be obvious to you – like 'you always keep the back door key in the red tin on the kitchen shelf' – will not be very easy for others to guess.
The Rhodes University Bequest Association
Date Released : 08/04/2016
When you make a confirmed bequest to Rhodes University, you have the option of becoming a member of the Bequest Association.As a member you receive invitations to special functions that are planned from time to time, providing you with the opportunity to interact with your peers. If you would like more information please contact us at alumni@ru.ac.za
MySchool- Supporting Old Rhodian Bursaries
Date Released : 08/04/2016
Rhodes University has been registered as a beneficiary of MySchool. Any money raised through this partnership will be channelled through the Old Rhodian Union into the bursary fund for children and grandchildren of Old Rhodians.
ISIVIVANE CAMPAIGN VISIBLY CHANGES LIVES
Date Released : 17/04/2018
The amount of support our Alumni has been contributing towards fundraising campaigns is heartwarming. Even though we have been able to see a positive difference in the lives of our Isivivane recipients since last year, watching them graduate this year made the remarkable and life-changing impact Isivivane has had on their lives clearly visible. Upile Bongco, who has just graduated with a BA in Drama and Psychology (with distinction), is a fine example of what is possible with Isivivane.
Sol Plaatje Institute for Media Leadership
Date Released : 08/04/2016
Africa's media management institute needs your help.The Sol Plaatje Institute (SPI) for Media Leadership at Rhodes University in South Africa has been educating and training media leaders and managers from across Africa since 2002. Many of these graduates today occupy influential positions in the media industry in Africa and internationally.
Give5 exceeds R80 000 but our work is not done
Date Released : 24/03/2016
Calls of "Come forth to give five!" rang across the Kaif all week long, drawing students and staff into the community of giving and reminding us to contribute to the annual campaign
Matthew Lester challenges private sector to help solve #FeesMustFall crisis
Date Released : 07/03/2016
The National Student Financial Aid Scheme (NSFAS) helped 186 150 university students with financial aid totalling R7 billion in 2015.