Scholarship Successes
Rhodes prepares up and coming researchers and academics.
We share with you some of the prestigious postgraduate international and national scholarships won by Rhodes University postgraduate students.
Chartered accounting student wins Rhodes Oxford Scholarship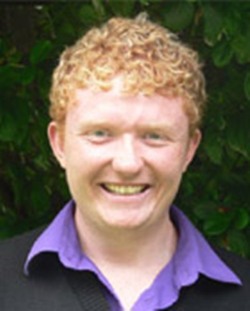 Evan Ford
Evan Ford, an accounting Honours student at Rhodes during 2008, has been awarded a Rhodes Trust Scholarship to study at Oxford which he will take up in the third quarter of the year.
Ford has an impeccable academic record and obtained his Bachelor of Commerce degree with Academic Honours. He attained 24 distinctions in his undergraduate degree, maintaining a combined academic aggregate of over 80%.
During 2008 he was a Sub-Warden of New Residence, a National Youth Service Tutor in Mathematics and Accountancy and has been part of a student body organising seminars on the Development of Financial Skills in NGOs and School Governing Bodies.
In addition he has demonstrated leadership as the Student Representative Council Vice-President, a Brightest Young Minds delegate, and Chair of the Student Forum, all in 2007.
Rhodes won the Most Mandela Rhodes Scholars for 2009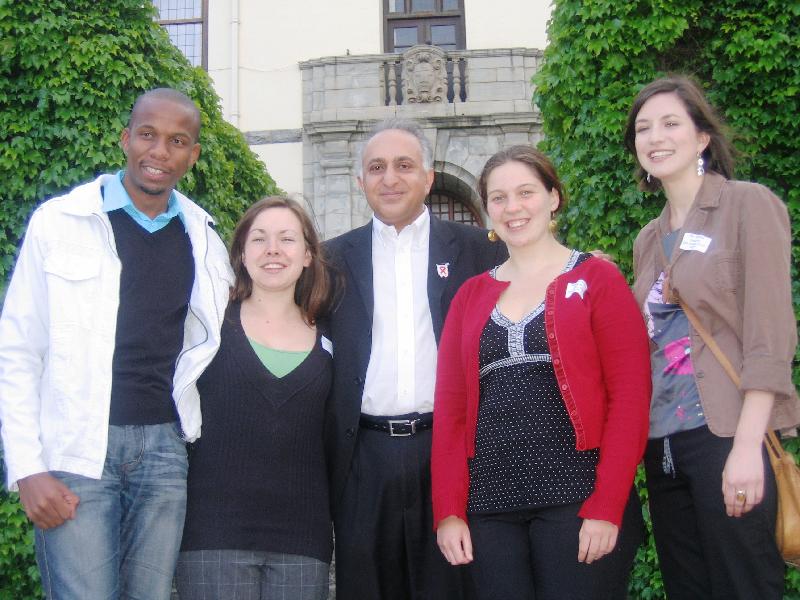 Mandela Rhodes Scholars for 2009
Rhodes University with a total of 6 300 students, 0.8% of all tertiary students in South Africa, has won 14 % of the Mandela Rhodes Scholarships awarded by the Mandela Rhodes Foundation seeing four Rhodes students out of a total of 28 in the rest of South Africa become Mandela Rhodes Scholars for 2009.
Exemplifying the Rhodes motto – "Where leaders learn" – Alinka Brutsch, Ingrid Cloete, Katherine Furman and Siyabulela Nomoyi, in accepting this award, take up a Scholarship that is also a comprehensive leadership development programme to further their academic careers and enhance the leadership qualities they have already so adequately demonstrated during their studies at Rhodes.
Selected from a shortlist of 40 out of a total of 122 formal nominations, the scholars are selected according to their academic ability and leadership potential. The vision of the Mandela Rhodes Foundation is "building exceptional leadership capacity in Africa."
The Flanagan Scholarship returns to Rhodes for the sixth time in eight years

Melissa Marsh Flanagan Scholar
Melissa Marsh, an honours student in the Music Department at Rhodes University is the sixth Rhodes graduate out of the last eight recipients to be selected for the prestigious national Flanagan Scholarship.
Her exemplary academic record aside, Melissa says her studies at Rhodes have groomed her for this award and her further studies in many ways. "Rhodes taught me to think critically. The music department exposed me to different styles of music, and gave me a thorough grounding in performing and composition (among other aspects) which have helped me to develop as a musician," said Melissa.
Melissa is the 29th recipient of this national scholarship, awarded specifically to South African women who are proficient in English and wish to pursue their full-time postgraduate studies in any academic field.
Last Modified: Thu, 25 May 2017 12:42:51 SAST