Black man was truly on his own
Date Released : 10/12/2012
Like a myriad war cries of the times, Black Man, You Are On Your Own is popularly and erroneously credited to Stephen Bantu Biko.
Badat reignites the black person's cause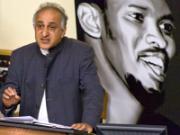 Date Released : 10/12/2012
"On October 19, 1977, numerous black consciousness organisations were banned and scores of political activists were detained in the aftermath of the Soweto uprisings and the killing of Steven Bantu Biko on 12 September 1977, and one of the organisations that was banned was the South African Students Organisation (SASO)," said Rhodes University vice-chancellor Dr Saleem Badat during the launch of his book, Black man, you are on your own, on Monday.
Saso, mass black organisation committed to liberation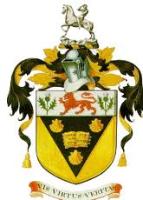 Date Released : 21/01/2011
In both scholarly and popular literature, black students in South Africa have tended to be treated in two ways: simply as victims of apartheid in appalling education conditions, or as catalysts of educational and political struggle through their campaigns. Yet their role as activists has seldom been analysed.