South African journalism's problems are bigger than ethics: they're about ethos
When the editor of the Sunday Times in South Africa, Bongani Siqoko, published an apology in the newspaper earlier this month he surely set a new precedent in the country's journalism.
Rhodes University Librarian scoops LIASA award
Rhodes University Library Services Director, Ms Ujala Satgoor is the first recipient of the Executive Librarian of the Year Award made by the Library and Information Association of South Africa (LIASA).
Rhodes University Chancellor, Judge Lex Mpati, appointed to head PIC commission
Rhodes University Chancellor and former Supreme Court of Appeal president, Justice Lex Mpati, has been appointed to lead a judicial commission of inquiry into the Public Investment Corporation (PIC).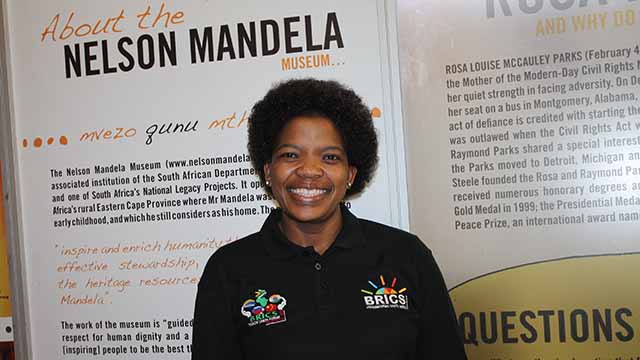 Cosatu's first woman president attends Rhodes Business School's Project Management Course
First woman president of Congress of South African Trade Unions (Cosatu), Zingiswa Losi, recently joined her colleagues in a Rhodes Business School short course on project management.
26
October
20
November
27
November