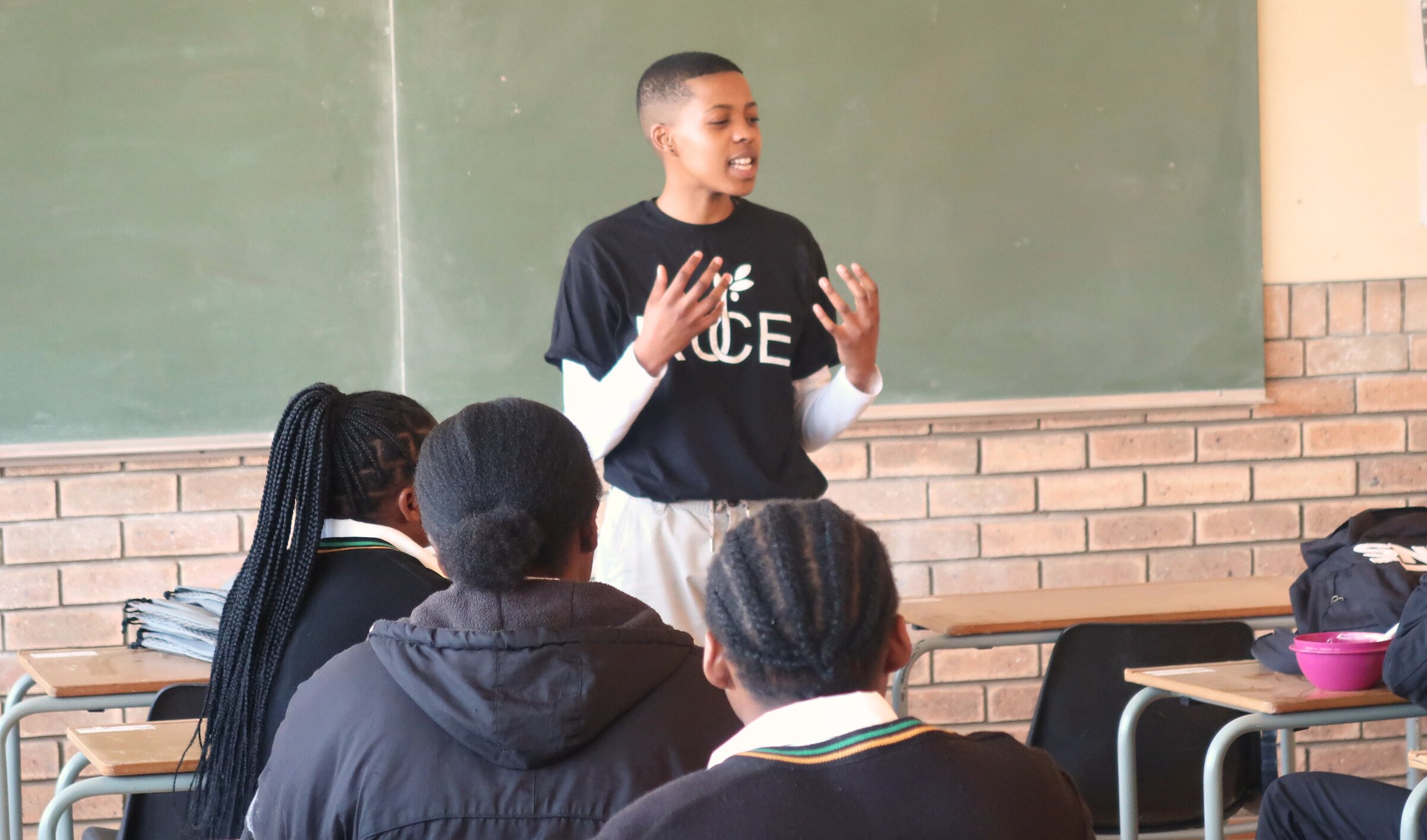 In celebration of Nelson Mandela International Day, the interns at Rhodes University's Community Engagement (RUCE) took proactive steps to engage with local high school students by providing guidance on the application processes for higher education institutions. Sinazo Sonjica and Makube Qinela, visited grade 12 pupils at Nathaniel Nyaluza Senior Secondary School, shedding light on opportunities at Rhodes University and other local colleges. Their efforts aimed to address the lack of information hindering students from pursuing tertiary education.
With a matric pass rate of 75% last year, Nathaniel Nyaluza Senior Secondary School is working diligently to provide quality education to its students. However, many learners face challenges when it comes to applying for university. Qinela expressed her concern, stating, "As time goes on, many high school students tend to lose momentum and either apply late or not at all. This can be due to a lack of information about different universities and colleges. Some students feel they won't meet the requirements for Rhodes University and don't even explore the opportunity."
Sonjica emphasized the importance of expanding students' expectations and providing hope for their future. She stated, "By visiting these schools, we aim to inspire and show them that obtaining a degree is within their reach. We want to empower them to believe in their potential." Both Sonjica and Qinela, as locals who attended schools in Grahamstown, can personally relate to the challenges faced by these students.
Nelson Mandela once wrote in his book, Long Walk to Freedom, "Education is the great engine of personal development. It is what we make out of what we have, not what we are given, that separates one person from another." This sentiment resonates strongly in Makhanda, where education has always been a key selling point for the city.
As a local community, it is essential to recognize the pivotal role education plays in shaping the future. The focus on education during Nelson Mandela International Day presents an opportune time for stakeholders and leaders to prioritize and support the local educational sector. By investing in the youth and providing them with the necessary information and resources, the city of Grahamstown can pave the way for a brighter and more prosperous future.
Nelson Mandela International Day, observed annually on July 18th, marks the birthday of the revered South African leader and is dedicated to honoring his legacy. The United Nations officially declared this day in November 2009, with the inaugural UN Mandela Day taking place on July 18, 2010.