This year the CSD turns 30! Established in 1981, the Centre for Social Development has weathered the storms and enjoyed some spectacular moments. This year we are celebrating all that we have achieved and all that we can do together in the next 30 years!
Our birthday events will be advertised on this page. Please check back regularly for updates!
I have a Story To Tell Event...
Please join us on the 14th of June to share in an evening of storytelling.
CSD, in the 30 years of its existence, has impacted on so many lives and two people will share some of the experiences of being involved with this unique organization.
We will also be celebrating our new CSD vehicle which has been kindly and generously sponsored by a bequest from Thelma Henderson as well as from funding received by the National Development Agency.
Please RSVP to Zinzi Dili by 06 June 2011 at z.dili@ru.ac.za and we look forward to your company!
CSD Birthday Shirts!
We have recently received our birthday shirts. If you would like to buy one, please email us csd@ru.ac.za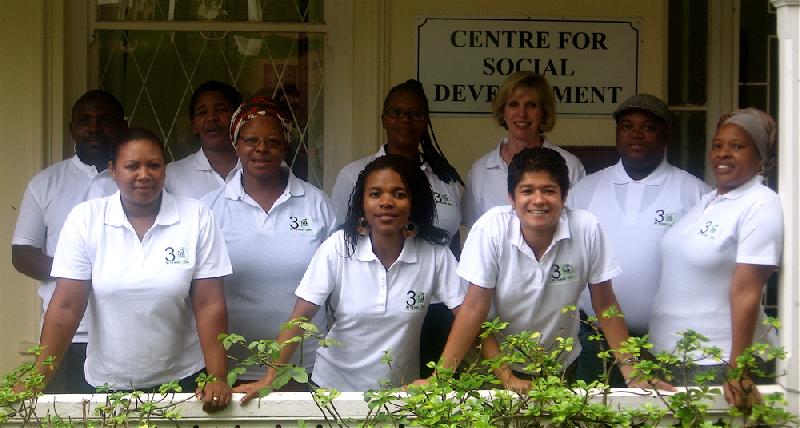 Celebration in memory of Dr Thelma Henderson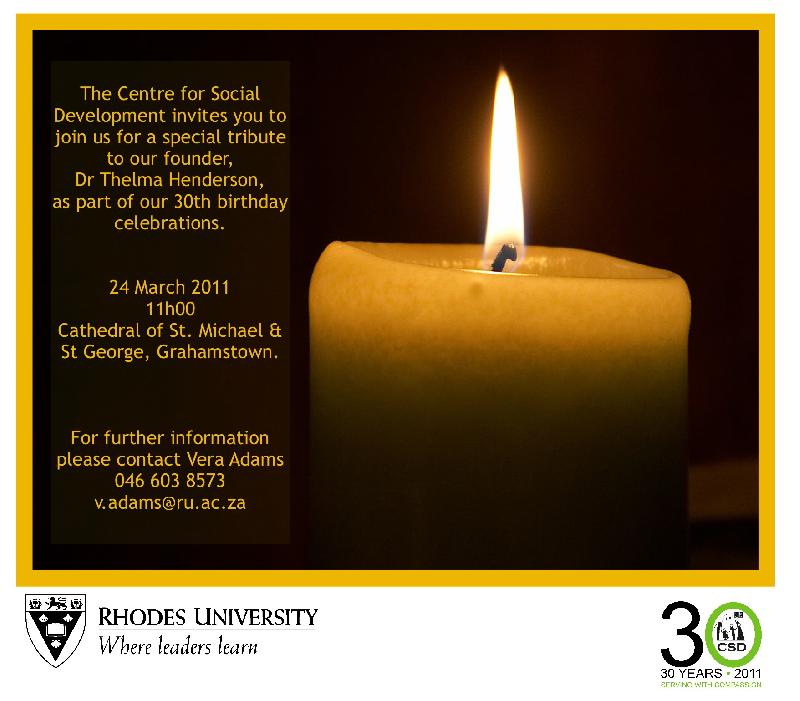 Thank you for joining us for a very special celebration on 24 March 2011 in memory of Thelma Henderson, the founder of the Centre for Social Development.
Jazz in the Park
On 20 March, the CSD, in association with the SRC and Kingswood College, held a jazz concert on Drostdy Lawns. Below are a few pics from the event!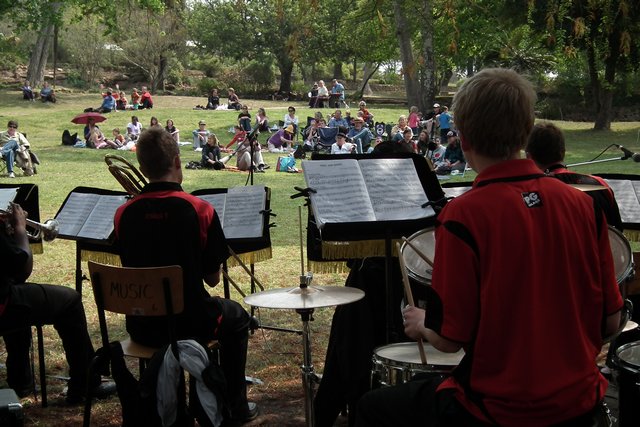 Emily and Cally enjoying the music!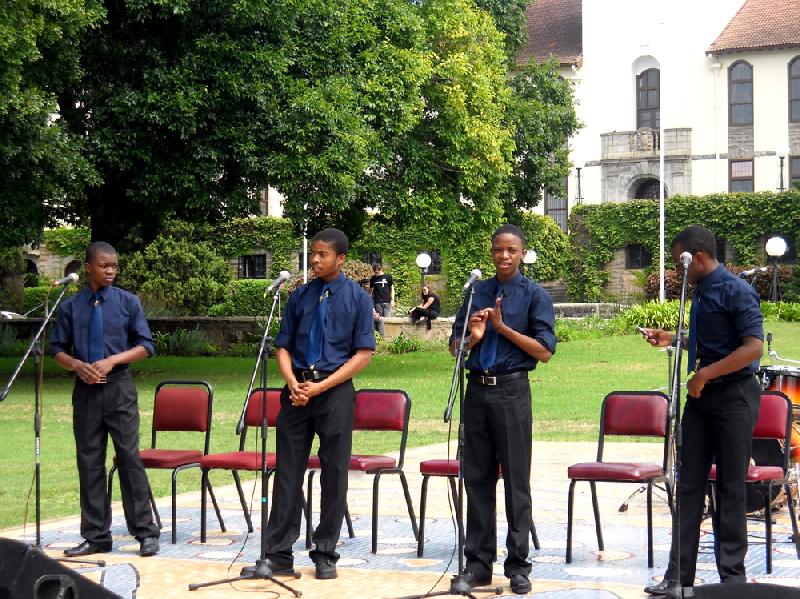 Graeme College performing at the Concert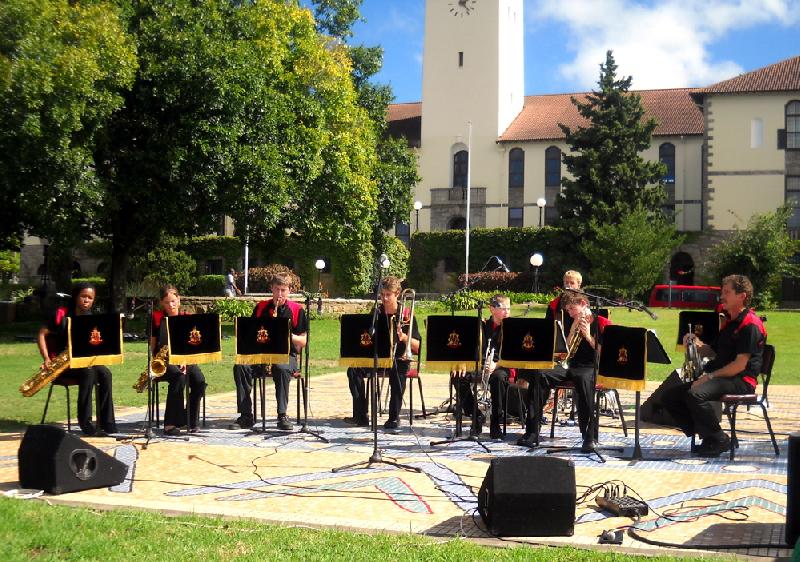 Kingswood College Jazz Band!
Last Modified: Tue, 24 Feb 2015 16:50:15 SAST