CSD was honoured to have been invited in 2019 to be the implementing agent for the second phase of the VW Legacy Literacy Project alongside Funda Wande
Building on the previous work conducted in five schools from 2016 and the external evaluation conducted by Prof. John Aitchison in 2019, the CSD developed a strategy for the second phase of the project.
Based on the findings of the first phase, the second phase aims to streamline and consolidate the literacy project in the five focus schools, with particular attention to deeply embedding reading proficiency in isiXhosa – the mother tongue of the learners, given that mother tongue literacy is a strong indicator for later literacy in a second language.
The second phase of the project is constructed upon a partnership between VWCT, the Uitenhage District Department of Education, CSD RU and Funda Wande. CSD and Funda Wande work in conjunction with common methodologies and a shared pedagogical approach.
VWCT is responsible for Human Resources and Human Resources Development of the literacy centre staff.
CSD provides academic leadership, management, coordination, research and documentation of the programme run by the literacy centres which will offer support to the classroom teachers, 'take-out support' to individual children, a library facility, and joyful reading opportunities for children and their parents.
The Department of Education provides support for the project in the district including screening, identification, assessment and support (SIAS)[1] for children with special education needs.
Funda Wande provides the school-based programme for reading proficiency, a reading coach to monitor the implementation of this programme and workshops on the programme. Their primary focus is on upskilling the teachers. The Funda Wande programme is not be run in Mngcunube as this is a control school in a separate study of theirs.
CSD RU provides career-path qualifications in a phased approach for teachers, HODs, and literacy centre staff who are encouraged to upgrade their qualifications through CSD by participating in either the Literacy Short Course or the ETDP SETA (ECD Level 5). 'Blitz' courses are also designed focusing on foundational literacy skills, conducting EGRA testing (recap courses) and basic remediation techniques as well as the use of WordWorks resources to enhance foundational literacy.
In addition, the CSD team oversees the supporting roles played by the literacy ambassadors and centre managers; monitors and oversees the EGRA/EGRA-style testing (grades 1-3) and implementation of the ELOM programme testing (grade R) twice a year. This, along with quantitative data will be used to research, monitor and continuously reflect on the programme.
Below, a visual representation of phase two of the project is presented.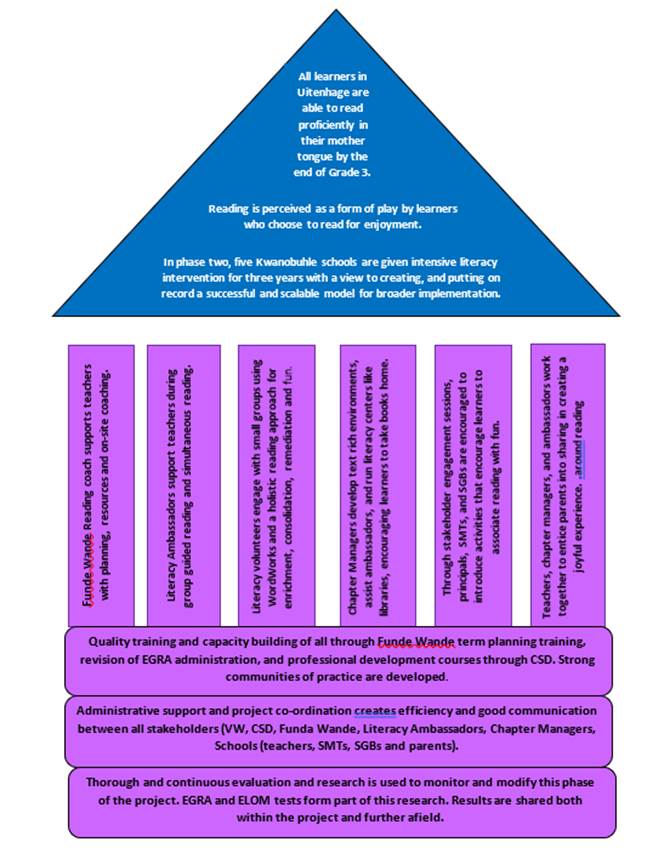 VW Gratitude Ceremony
To honour the tremendous efforts made by Foundation Phase Teachers in the lives of young children, the Literacy Center Managers at the VW Schools in kwaNobuhle held a small gratitude ceremony for the teachers they work with. Seen here are teachers and Literacy Ambassadors from Mncunube Primary School.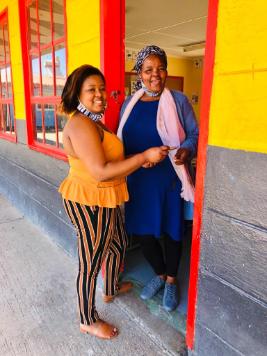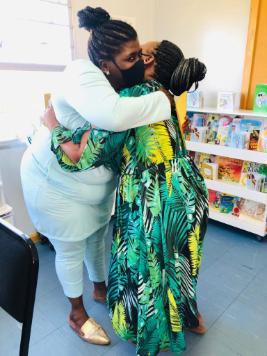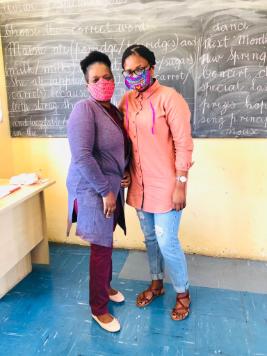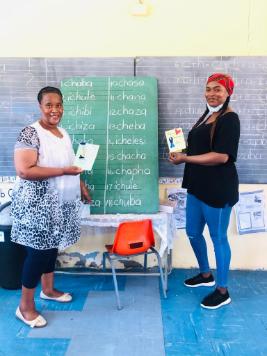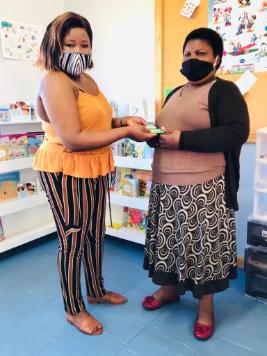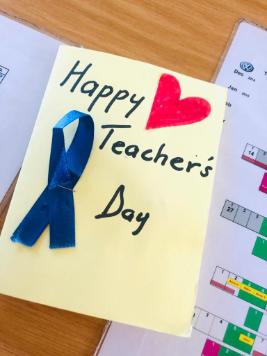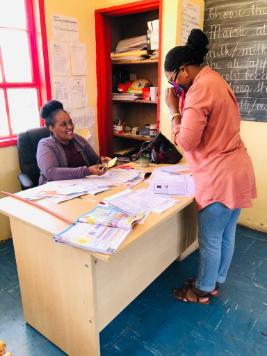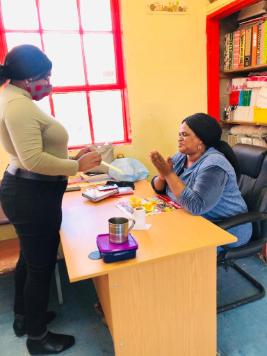 Literacy Activities
Literacy activities at Ntlemeza Primary School in Uitenhage.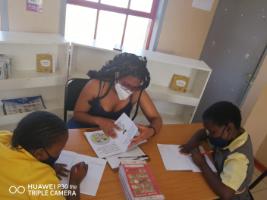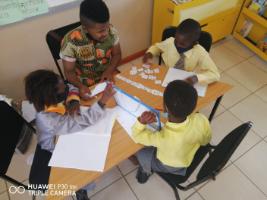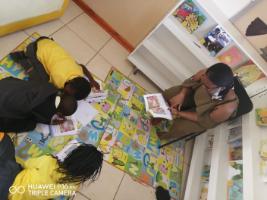 Last Modified: Fri, 12 Feb 2021 10:41:49 SAST