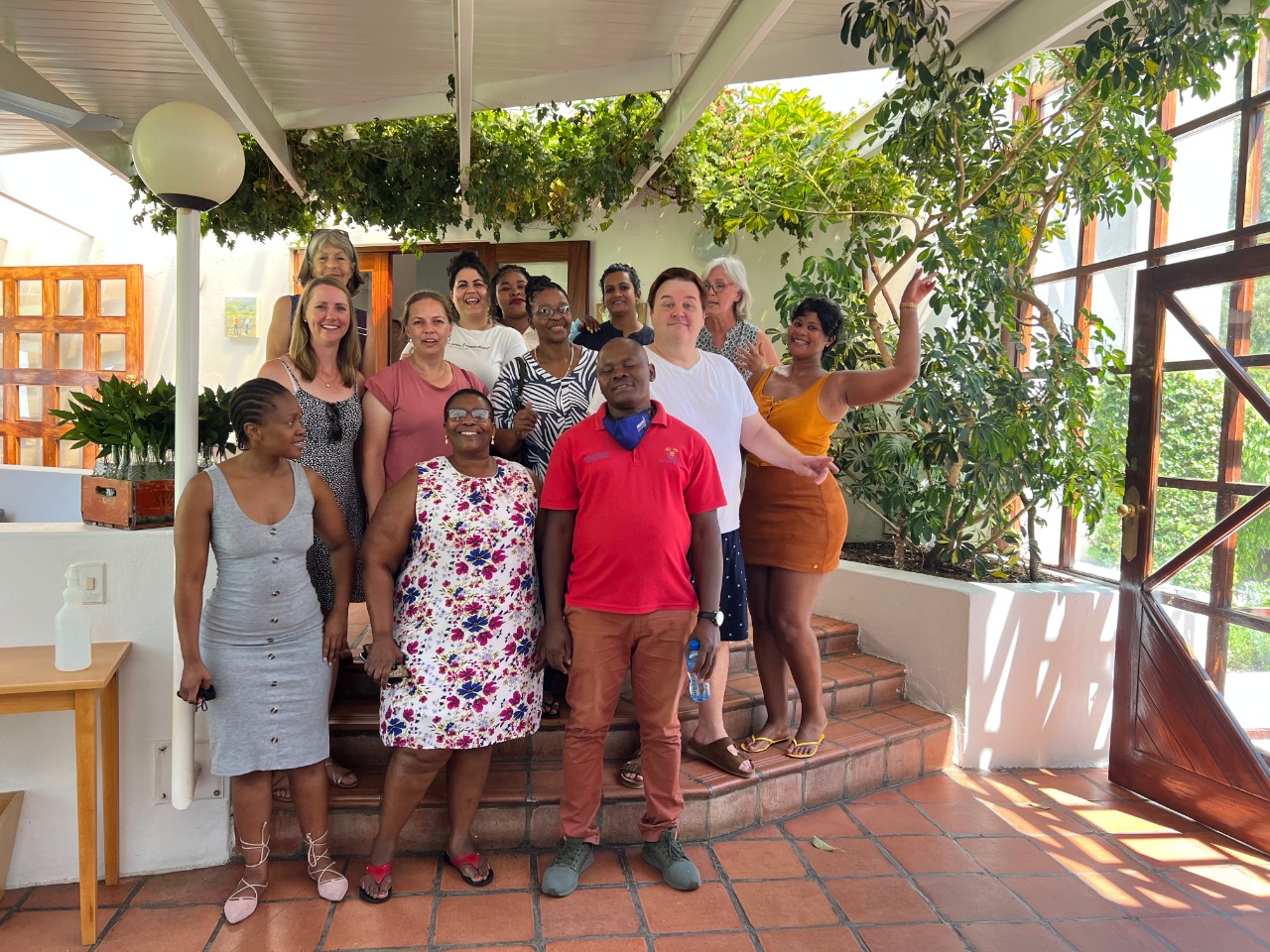 By Dr Kirstin Wilmot
In January this year, PhD scholars and supervisors from the Social Justice and Quality in Higher Education project, which forms part of the broader CHERTL Higher Education Studies Doctoral Programme, were lucky enough to spend four days in the Stellenbosch mountains on a doctoral writing retreat.
The Social Justice and Quality in Higher Education project is an international collaboration between Rhodes University (RSA), University of Venda (RSA) and Lancaster University (UK) and is jointly funded by the British Council and the Department of Higher Education and Training (DHET)'s University Capacity Development Programme. As described on the project's website,
"This project will bring together a team of researchers from Rhodes University, University of Venda and Lancaster University with 10 academics working in South African Universities to research the relationship between quality and social justice within the higher education system. The project will not only support these staff members to achieve their doctoral degrees, it will enable the development of supervisory capacity in these universities, and allow for the development of alternative models of doctoral education. It will also allow the collaborative partnerships between the three institutions to be strengthened and entrenched."
The SJQ programme is currently in its third year. Scholars have completed two years of non-credit bearing coursework, working towards their proposals. They are now embarking on their research projects, including collecting data and writing chapters.
Writing retreats are designed to create dedicated spaces for scholars to write towards the PhD and receive hands-on feedback by supervisors who act as writing respondents during the week. Mornings are dedicated to quiet writing time – undertaken individually or socially using the Pomodoro writing technique. Afternoons consist of workshops and meetings with supervisors. To unwind, we braved the January heat and ventured into the mountains on various hiking trails and indulged in a wonderful chocolate and wine pairing and tasting at Waterford Estate.
Our heartfelt thanks go to Siphokazi Mankayi from the Centre for Postgraduate Studies for organising the retreat and to the staff at Mont Fleur for your outstanding hospitality – we miss the delicious teas and treats already!