Higher Education Studies is a relatively new field in which a number of disciplines merge to consider the university sector. While this programme is situated in the Education Faculty, the studies undertaken draw on Sociology, Psychology, Economics, History, Political Science and, indeed, Education. The studies focus on a range of topics such as the funding of higher education, the role of the university in the knowledge economy, quality assurance, and teaching and learning.
The Centre for Higher Education Research, Teaching and Learning offers a structured programme leading to the degree of PhD in Higher Education Studies. The programme provides traditional one-on-one research supervision by a range of experts and includes an excellent support system comprising:
A week long intensive research methods course,
A series of 'Doc Weeks' encompassing discussion forums, progress presentations, seminars and workshops,
An online environment of shared readings, discussions and podcasts.
Students in this programme benefit from excellent individual supervision while belonging to an interactive community of scholars engaged in similar research.
Success of the programme will be measured not only by the number of graduates but by the quality of their experience and by the ways in which their research contributes to debates about the higher education sector.
The programme is co-ordinated by Dr Kirstin Wilmot k.wilmot@ru.ac.za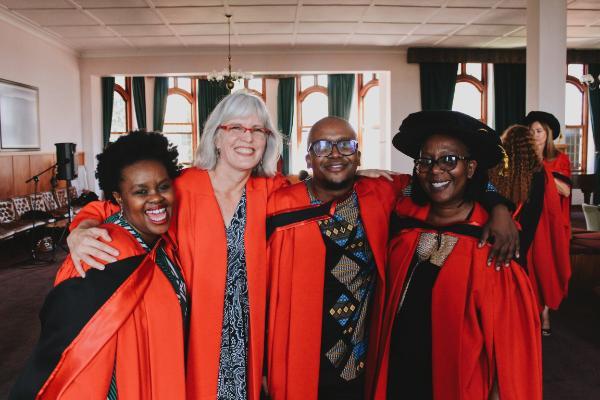 Last Modified: Fri, 21 Feb 2020 17:13:45 SAST