Piet Retief
Piet Retief House is a residence where gentlemen reside. There is a high retention rate with students opting to stay in residence for majority of their academic endeavours.
The main theme in Piet Retief House is respect, with no hierarchy present in the residence every member of the residence is seen as an equal member with an equal opinion and voice.
There is a sense of brotherhood and Camaraderie in Piet Retief, with all members of the residence respecting their fellow brothers.
Residence is your home away from home, and in order to be comfortable one needs to be around individuals who are supportive, encouraging, friendly, accommodating, respectful and progressive. Growth and progression are infamous processes that take place in PR; Gentlemen grow both academically, socially as well as individually.
Due to our huge sense of community, togetherness and respect, our residence is a place where brotherhoods are formed which are far greater than friendships.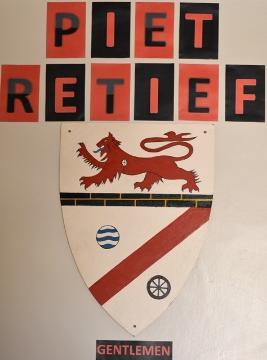 Learn More
Last Modified: Mon, 22 May 2017 13:50:53 SAST