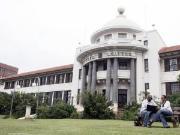 Durban - The decision of the University of KwaZulu-Natal (UKZN) to make Zulu compulsory for all undergraduate students enrolling at the university from next year, and to implement bilingual education, has sparked different reactions.
However, in principle, the proposed plan need not cause any alarm as it is in line with the constitutional provisions and the requirement of the Language Policy for Higher Education.
The constitution guarantees the right for each student "to receive education in the official language or languages of their choice in public educational institutions where that education is reasonable and practicable". Unfortunately, this right has for various reasons not been fully realised for the majority of students in South Africa who are faced with the challenge to learn English as an additional language and to use it as the only medium of education.
The bold decision taken by UKZN, though ambitious, is very welcome as it seeks to address the educational challenges faced by many students in South African higher education.
Recent research clearly shows that the number of students who left educational institutions without graduating has increased to 46 percent in 2010. Undoubtedly, language is regarded as one of the main factors contributing to this high drop-out and failure rate.
The plan to expand staff and students' linguistic repertoire by offering Zulu communication skills courses and to introduce English-Zulu bilingual education programmes is to be welcomed as it has the potential to improve students' academic success and promote social interaction and transformation in the university.
However, although UKZN is to be applauded the devil is in the implementation. As many language planning studies point out, policy statements are a necessary but not sufficient condition.
Implementing language policy in higher education is faced with theoretical and practical challenges. Theoretically, although all people can learn additional languages at any age, functional language learning cannot be achieved through force.
The target speakers have to see the value of learning an additional language. A major challenge facing UKZN, therefore, is to get both students and staff to see the value of learning Zulu.
Our experience in language planning is that imposed top-down policy decisions often do not result in successful implementation as they have a tendency to attract a negative response from the targeted beneficiaries of the programme.
The power of lecturers and students in implementing a language policy must not be underestimated. Lecturers, for example, are very effective in opening ideological and implementation spaces in the curriculum and teaching and learning programmes.
If these lecturers are not made to see the value of learning Zulu or using it in the classroom, they will surely not take the trouble to implement the policy.
The danger then is that if the policy is not clearly communicated to the intended beneficiaries, it can spark a negative reaction which can completely shut even the small implementational spaces that existed before.
Another challenge is to achieve the required level of proficiency through formal instruction. Short language communication courses merely provide students with basic interpersonal communication.
If there is not enough exposure to the language, the acquisition of such basic proficiency may take a longer time. Language courses that are aimed at promoting academic proficiency require a long time.
It takes between five and seven years to develop academic language proficiency.
Most of the degree programmes, except medicine, do not allow students to develop this level of competency as they are often limited to only one semester or two. Therefore, the effect of such courses is only limited to promoting language awareness, social interaction and intercultural communication.
The last challenge has to do with practicality. It is too ambitious for the university to think that it will be able to offer Zulu additional language courses to all students enrolling at the university before they complete their academic programme in the next three to four years.
The main challenge in achieving this goal is the shortage of teachers who are trained to teach African languages as additional languages.
Second language teaching is highly specialised and requires lecturers with appropriate expertise. Furthermore, language courses require small classes of at most 20 students.
It is not effective to offer generic language communication skills courses en masse as is often the case with other disciplines.
The university will need to invest more resources in training lecturers or even postgraduate students to achieve this goal.
More classrooms will also be required to cater for the many small language classes.
Although the implementation of the proposed policy is faced with many challenges, it stands a good chance of success. For students, especially those in professional disciplines, learning to speak Zulu will have very positive spin-offs.
For staff, learning additional short language courses will promote social interaction and transformation in the university. Overall, in view of the high percentage of Zulu students at the university, the successful implementation of bilingual education will obviously improve the throughput rate.
This, for me, should be the main driver for implementing multilingual education in South African universities as there are billions of rand that are being wasted because of the high failure and drop-out rate.
With respect to the use of Zulu as a medium of instruction to complement English, this is quite feasible. It is important to understand that this is not a new phenomenon. In fact, this is how pupils are taught in most South African schools.
Indigenous languages are always "smuggled" into the lesson due to teachers' low proficiency in English. The problem is that this pedagogical approach has never been appreciated or appraised either in school education or in higher education.
With such a high number of Zulu- speaking students, the university is in a better position to pioneer the implementation of English-Zulu bilingual education programmes.
It is therefore possible to use Zulu to complement English, although the degree of complementarity may differ from programme to programme.
Of course, the problem that is often cited as constraining the use of indigenous languages such as Zulu in complementing English is the lack of terminology.
It is important here to realise that although Zulu, like all other African languages, still needs to develop and register terminology for different disciplines, this language is well standardised and meets the basic requirement for academic use.
More resources will be needed for the language to meet its functional requirement.
In fact, it is the authoritative allocation of resources for attaining language planning goals that distinguishes real language planning from mere verbiage.
The issue of resources is quite critical, as there are many examples of well-intentioned language planning programmes that couldn't be fully realised because of resource problems.
Written by: Mbulungeni Madiba
Picture credit: The Mecury
* Madiba is an associate professor and co-ordinator of the Multilingualism Education Project in the Centre for Higher Education Development at the University of Cape Town. This article was published on The Mecury.