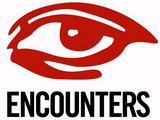 This year's Encounters Documentary Film Festival, which kicks off today, has been whittled down from its previous 17 days to 10.
As always, not all the films on offer will be guaranteed delights, but the programme continues to offer varied treats to a South African audience usually a bit starved of the chance to view quality documentaries on the big screen. REBECCA DAVIS previews some of the films to look out for.
Encounters director Lesedi Moche and her team watched over 430 documentaries in order to select the 29 feature films and over 30 short films on the programme this year. Their selection criteria were fairly broad: It has to have international appeal, has to be well told, and should be interesting both in content and visually, Moche told the Daily Maverick.
The result is a characteristically varied smorgasbord. If there can be said to be any overarching themes, Moche suggests that a fair amount of the films are centred on wealth and how we interact with it, and human identity. There is also a category devoted to female directors. Moche says that the relevant films would stand on their own merits in general competition, but she felt the category was warranted due to a prevailing inequality in the industry between the number of male and female directors.
The festival has been shortened this year to sweeten the proposition for corporate funding. One resulting difference is that there are fewer full-length South African features on offer, which may disappoint champions of the local industry. South African and African documentaries have also been collapsed into a single category, which Moche explained seemed more sensible than separating South Africa from the rest of the continent and lumping rest-of-Africa films in with the International picks.
Regardless of their reduced number, there are some interesting local productions on offer. To my mind, one of the most important films on this year's programme is a South African documentary by Mayenzeke Baza called Ndyindoda (I Am A Man). The film, which was commissioned for Al Jazeeras People & Power series, explores the practice of Xhosa initiation, and its appearance at Encounters is rendered timely by the recent controversy over initiate deaths.
The documentary offers a rare glimpse into the usually secretive circumcision tradition, taking as its focus a schoolboy who is about to go to the bush. The juxtaposition of the schoolboys two worlds seems almost surreal: Sibusiso Gaga is initially shown clowning around in his fancy blazer with mates at an Eastern Cape private school, before heading for the mountains to undergo his initiation ceremony.
His mother Busi tells the camera she is scared of what her son is to undergo. The schools headmaster reports that every year he has mothers telling him that they do not want their sons to take part in the ceremony, but that they are placed under pressure from male relatives. Sibusiso himself is dead set on the idea, however: From my perspective I do have to go to the bush, he says. At least I will die knowing it's something I wanted.
The risks that Sibusiso might face are highlighted by a harrowing interview with Themba Lloyd, who was the victim of a botched circumcision in 2003, which resulted in him losing his penis. This is a not uncommon outcome: documentarist Baza notes that he came across 50 cases in the course of his investigation alone. You can't tell me that you go there [to the bush] to get your identity, Lloyd says bitterly. You can get respect anywhere.
The most heartbreaking aspect of the documentary, however, takes the form of interviews with Andisiwe Msindwana, whose son a Selborne College schoolboy died after contracting septicaemia during his circumcision. The filmmaker claims she is the first Xhosa woman to talk on camera about losing a son in this way. Despite the taboo on women involving themselves in these matters something openly confirmed on camera by a member of the Eastern Cape provincial government Msindwana has since become a vocal advocate for reform of the practice.
The film makes its position clear from the get-go; Baza opens the film by intoning: Our proud history is casting a shadow of shame across our future. But it can be argued that this stance is more than justified in a situation where so many young male lives are needlessly lost. In the week that Baza finished filming, 11 more initiates died. If the film has a weakness, it is that one is left wanting more: at only 24 minutes, the documentary can only scrape the surface albeit most effectively of this complex topic.
As is often the case with these programmes, some of the more-hyped items end up being less exciting than more low-key films. An example is Venus and Serena, a 2012 documentary by Maiken Baird and Michelle Major on the subject of unsurprisingly the tennis-playing Williams sisters. The film has a very authorised feel; warts-n-all this ain't. If you're a hardcore Venus and/or Serena fan, or a tennis aficionado, there will be much to interest you. For the less dedicated, if you're anything like me, what is likely to keep you engaged is the hope of a glimpse of off-court rivalry, and a slightly morbid fascination in the role of the sisters hyper-driven father Richard who seems, frankly, not quite right .
It is hard not to walk away feeling a bit sorry for Venus and Serena, though that may sound absurd in the self-evident context of them being multi-millionaire athletes. Despite the documentary's flattering portrayal, there's a certain inescapable poignancy to their lives: the demanding dad; the worries of injury and the perpetual rankings-chasing; and even the fact that their favoured let-loose activity is to sing gospel karaoke at home.
One film which arrives at Encounters garlanded with awards and doesn't disappoint, however, is Lauren Greenfield's 2012 The Queen of Versailles , which began as a study of a billionaire couple building America's most expensive private residence. In one of those coincidences that filmmakers must guiltily pray for, however, the filming coincided with the crash of Wall Street. As such, a far more interesting topic presented itself: how super-wealthy individuals cope with the pressures of losing a great deal of money almost overnight, and having to downscale their lifestyles accordingly.
This synopsis makes it sound like most of us who are not super-wealthy would be watching the film with a great deal of Schadenfreude, and there is, admittedly, an element of that to the viewing enjoyment. But the main subject of the documentary, billionaire David Siegel's wife Jackie, is a rather fascinating character.
Initially seeming vapid and avaricious, she grows in likeability as her husband's funds diminish: actually seeming to find a renewed purpose to her life in her reduced circumstances. It's hugely entertaining viewing - a little like an episode of a reality show spread over 100 minutes - but also offers valuable insights into the roots of the global financial crisis and its effects on individuals.
Encounters has established itself in recent years as a home for penetrating, thoughtful documentaries on the Middle East conflict, and this year's crop is no exception. The big name in this regard is The Gatekeepers, which received a 2013 Oscar nod. Its unique selling point is the fact that director Dror Moreh somehow managed to persuade the six surviving former heads of the notoriously secretive Shin Bet Israeli security agency to talk at length on camera about their roles as watchmen of Israeli safety.
Anyone hoping for pat answers about the Middle East conflict will leave unsatisfied; indeed, what the film makes clear is the levels of moral complexity that surround the region's ongoing turmoil. What some may be surprised by is the apparent reasonableness of these men, and their willingness to endorse a two-state solution to the Israel-Palestine conflict.
Less hotly-hyped because it's the film's world premiere at Encounters is the South African film The Village Under The Forest , which tells the intriguing, disturbing story of Israel's South Africa Forest, created by donations from the South African Jewish community. Co-director Heidi Grunebaum had no idea, growing up in South Africa, that the coins she dutifully inserted into Jewish National Fund collection boxes would support the planting of a forest designed to conceal the remains of a Palestinian village destroyed by the Israeli military.
University of Exeter historian Ilan Pappe tells the camera that the creation of these forests was part of a strategy by Israel's first prime minister David Ben Gurion to ensure that the countryside looked less Arab. With the aid of donations from all over the world, the Jewish National Fund planted 86 of such forests over obliterated Palestinian villages. South Africa Forest, a beautiful, leafy plantation, has its roots in what was once the village of Lubya. One former resident still drives his tractor into the forest today. They made a forest here to claim there was no village, he says. The film will likely cause some heated discussion, but presumably that's the idea.
Possibly the stand-out feature of this year's batch of films for me is the Oscar-nominated How To Survive A Plague , which chronicles the early years of the emergence of HIV/Aids in the US till the advent of safe antiretroviral drugs in 1996. Director David France combed through 700 hours of footage shot by members of early Aids advocacy group ACT UP to assemble a narrative which takes the viewer from the horror and fear that accompanied the early spread of HIV, to the jubilation of Aids activists when the battle for antiretrovirals was finally won: extending the life expectancy of a person diagnosed with HIV from 18 months after diagnosis to at least 45 years.
Because it relies heavily on VHS-shot footage, some of which is from the 80s, it is not an aesthetically remarkable film; but its power lies in this raw footage nonetheless, representing an astonishing visual archive into the history of Aids activism and the pandemic itself. The documentary is a necessary reminder of how far we have come from the days when the bodies of those who had died from Aids were thrown into black trash bags at hospitals, and often turned away from funeral parlours.
One HIV-positive ACT UP activist, interviewed by CNN in the late 80s, is asked to look into the camera and give a message to younger people who may have homosexual tendencies as to how they might best ensure they live long lives.
The interviewer is clearly hoping for a shameful, penitent call for lifelong chastity for gay men. Use a condom, replies the activist coolly. And a lube. The interviewer is left spluttering that this advice will lead gay youngsters to a game of Russian roulette with their lives.
The documentary is, as one would expect, often upsetting. Reviewing the film for the New York Times , Frank Bruni wrote: I sat down to watch How to Survive a Plague , a new documentary about the history of the AIDS epidemic, expecting to cry, and cry I did: at the hollowed faces of people whittled to almost nothing by a disease with an ugly arc; at the panicked voices of demonstrators who knew that no matter how quickly research progressed, it wouldn't be fleet enough to save people they loved; at the breadth and beauty and horror of the Aids quilt, spread out across the National Mall, a thread of grief for every blade of grass beneath it.
If this sounds unbearably depressing, it's not a full reflection of the range of emotions which the film evokes, since it is also deeply uplifting, life-affirming, and inspirational. It is a fitting tribute to ACT UP, one of the most important groups of health activists who have ever existed, and a salutary reminder of the awesome potential of civil society when its voices are effectively and energetically harnessed.
It is also impossible to watch How To Survive A Plague without being reminded of the tremendous debt we in this country owe to the heroically committed work of the Treatment Action Campaign, who adopted many of the strategies of their ACT UP predecessors. Without their thoughtful and knowledgeable intervention in the face of government intransigence, it is probably no exaggeration to say that South Africa could be struggling with something a lot more like a plague than the manageable epidemic it is today. DM
This year's Encounters Film Festival runs from June 6-16 in Cape Town and Johannesburg
Programme details: www.encounters.co.za
By: REBECCA DAVIS
Rebecca Davis studied at Rhodes University and Oxford before working in lexicography at the Oxford English Dictionary. After deciding she'd rather make up words than define them, she returned to South Africa in 2011 to write for the Daily Maverick, which has been a magnificilious decision.
Source: The Daily Maverick