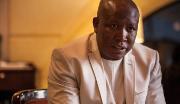 Julius Malema's announcement last week that he's going to have "consultative discussions" around forming a new party has prompted the expected reaction from the ANC. Silence at first. And then some carefully prodded cadres came out and performed their ritual condemnation. Other parties have held their noses and said precisely nothing. But all of them must now do some serious consideration. How will Malema's entry into the 2014 Elections, providing he stays out of jail long enough, affect them? It looks like it's bad news for the ANC. But not necessarily.
As always with Malema, last week's announcement attracted huge media attention. Of course, those who had more of an interest in the status quo, some of the bigger political organisations with entrenched interests, may well have grumbled to themselves that this attention was out of proportion to the number of votes he'll get. Two things. Malema was the most divisive politician since 1994, so of course he's going to get the attention. And two, the Congress of the People (Cope) had exactly the same impact. Lots of media coverage. A million votes. And now barely the ability to agree on a time for the fight in the parking lot, never mind creating any proper policy position. So even if the media coverage is overdone, it'll all come out in the wash at the end.
At first blush it appears the emergence of Malema's new force is most likely to hurt the ANC. There are a few reasons for this. Firstly, Malema is a black critic of the party. His criticisms will not be able to be dismissed easily, as with the official opposition, on the basis of his race. As identity is certainly likely to play a role in these polls, it's quite possible he'll claim that he's actually politically "blacker" than the ANC, as Number One and company are a bunch of sell-outs to Racist White Apartheid Capital.
This means the ANC will have to actually counter his criticisms. And if you think he gets lots of airtime now, imagine what it will be like as we get closer to the actual voting. One can only imagine what he might have to say about the Gupta scandal or Nkandla.
Then there's the youth vote, this large number of people who've never voted before, and whom, we're told, the DA is actively canvassing. It appears the ANC is definitely going to have a problem with younger voters. The liberation dividend is not what it was, and they're more likely to consume their politics through media, social and traditional, than through branch meetings. They also don't have an established habit of voting for any one party, so their political identity is up for grabs.
And we know, Malema will get the crowds. He is the second biggest rock-star we've had on the political scene since Madiba (Zuma is still the first. For now.) And there are large numbers of unemployed young people, in urban areas, with nothing to do all day. The ANC hasn't helped itself by choosing Amos Masondo to run its campaign. A man less like Fikile Razzmatazz Mbalula is hard to imagine. Instead of motorbike gangs and huge stadium extravaganzas, he's likely to give us a short symphony in C minor. Unless Luthuli House kits him out with some seriously young help soon, he's going to really screw it up.
And of course it's not the DA's vote that Malema is after. So it's really on the ANC that needs to worry here.
However, the ANC, blessed with some of the best political strategists in the business, might also see this is a blessing. Because the real story in next year's elections is not going to be race, or service delivery, or even who flung poo at who. Rather, it's all going to be about the poll – the number of people who will vote.
The voting figures for the last few years show us that the percentage of those eligible to vote that actually cast a ballot is down, massively. While the ANC's general national percentage of the vote has stayed roughly the same (mainly because of a huge increase in KwaZulu-Natal, and declines elsewhere), the number of votes it has actually received has dropped dramatically. In provinces with large ANC majorities, it seems large numbers of voters are staying away. Many of these people have been assumed to be natural ANC voters, but have simply not bothered to vote. There was no need to.
Now the ANC, once again, has an enemy. A man who it expelled, who is a monster, who if given political power could ruin the country, someone who has poisoned the very soul of the revolution. And voila, there is a reason to vote again!
And the best part of it is that Malema himself will help create this impression with everything he says. He is a natural bogeyman. He'll shout and scream, and rail against the elders who betrayed the liberation struggle. And those elders will say: "We're the ones who actually brought liberation, you juvenile". It's hard to think of a more effective vote getter for the ANC than a Malema standing outside of the party.
There are a few corollaries to this. The DA may find that it actually receives less attention from the ANC. Certainly, there could be less reason for the ANC to turn this into a racial campaign if it is now spending time fighting Malema, rather than the white "blue machine". But as the chances of the DA's percentage rising dramatically probably go down if the poll increases (due to all of those ANC voters actually bothering to go to the polls), so the opposition party might prefer that Malema had actually stayed out.
However the real biggest loser in all of this is likely to be Agang. If you were a journalist, whose speech would you go to? Dr Mamphela Ramphele's? (Expected headline: "Ramphele says lack of accountability to blame for poor pass rate"). Or Malema's? (Expected headline: "Zuma must Voetsek! He sold this nation to the Guptas"). And as the new kid on the block, it's Agang which really needs the attention. Now all of that airtime is going to go to someone just slightly younger.
Having said all of that, the real question is whether Malema can actually get any kind of structure up and going. My original thoughts on this question haven't changed much. Malema has shown no interest in building structures, no interest in creating something that is not just about him. So the short answer would be No.
And that leads us to what he could expect to get in next year's elections, should he survive that long. Again, the short answer is perhaps hardly anything. But that's beside the point. In our politics, as in those of most other countries, it's what you look like that matters.
And if the ANC is able to use him well, he could suddenly have an impact. Just not the one he would like.
Written by: Stephen Grootes
Picture credit: Daily Maverick
This article was published on Daily Maverick.