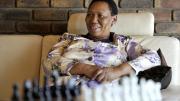 We track NGO Equal Education's two-year fight to get Angie Motshekga to hand over a schools norms and standards paper. A fight that still isn't over.
Basic Education Minister Angie Motshekga could be served with fresh court papers in the latest twist in a two-year long battle for norms and standards for school infrastructure. The Mail & Guardian learned on Monday that nongovernmental organisation Equal Education (EE) is preparing court papers again after Motshekga asked for another extension to the deadline for publishing the document. On the back of many similar delays, EE has denied the request. It has lost faith, it said, that Motshekga would not ask for another extension for the publishing of the document it says schools so desperately need.
What are norms and standards?
It is a term that can seem daunting but is actually very simple. Norms and standards are contained in a document that provides a model to follow in implementing policy, or in this case, will define how infrastructure at schools should look. Activists have described it as a blueprint for infrastructure. This includes, for example, how big a classroom must be, how many toilets there should be and electricity supply. The South African Schools Act was amended in 2007 to say that the basic education minister should be the one to publish this document. There actually already is a more than adequate draft – drawn up in 2008 by then minister Naledi Pandor – but it was never made into law and then Angie Motshekga took over the department in 2009.
Why do we care about them?
Without norms and standards, there is no legally binding document to state how provincial departments should equip their schools. Having this document will mean pupils, teachers and parents have something to hold department officials accountable to so they can say, for example: "Our school says we need ten taps but there is only one, give us ten taps".
Why does South Africa need them?
Because many of South Africa's 25 000 schools have such poor infrastructure. Some have classrooms with over 100 pupils in them, so closely packed in together that the teacher can barely fit between the pupils' knees in the front row and the chalkboard. There are schools that have toilets that are not actually toilets at all but mere holes in the ground. There are schools where there is no water so pupils have to bring their own or ask neighbours for something to drink. These conditions mean that children are learning in environments that are not only unsafe and unhygienic, but are not conducive to learning. As long as these conditions remain in mostly poorer schools for black pupils, unequal education in South Africa will persist.
These are the exact statistics:
There are just under 25 000 schools;
3 544 schools do not have electricity, while a further 804 schools have an unreliable electricity source;
401 schools have no water supply, while a further 2611 schools have an unreliable water supply;
913 do not have any ablution facilities while 11 450 schools are still using pit latrine toilets;
22 938 schools do not have stocked libraries, while 19 541 do not even have a space for a library;
21 021 schools do not have any laboratory facilities, while 1 231 schools have stocked laboratories;
2 703 schools have no fencing at all;
19 037 schools do not have a computer centre, whilst a further 3 267 have a room designed as a computer centre but which is not stocked with computers.
So what is Equal Education doing about this?
?For the last two years they have marched, protested, slept outside parliament, written letters, made videos that spread far and wide on social media. They recently took a delegation of eminent South Africans on a solidarity tour of some of South Africa's worst schools – all to keep a light shining on schools that have such bad infrastructure and to keep the pressure on government.
After Motshekga made and broke too many promises, EE launched court action, represented by the Legal Resources Centre, in March last year. In the run-up to the case being heard in the Bhisho High Court in November, it invited pupils, parents and journalists to camp outside the court to raise even more awareness about the case. But a mere few days before advocates would argue the case before a judge, Motshekga approached EE to propose an out of court settlement.
But it was a long journey getting to this point. What happened?
In Parliament in 2009 Motshekga said she had developed "norms and standards that commit government to providing school buildings of a particular standard".
In May 2010 she said she would be publishing the National Policy for an Equitable Provision of an Enabling School Physical Teaching and Learning Environment (NPEP) and this would be followed by the norms and standards.
In June 2011 Motshekga told the People's Summit for Quality Education in Khayelitsha that norms and standards would be released shortly for public comment.
After all of these promises, Motshekga wrote to EE saying she would no longer be publishing the norms but would instead promulgate guidelines for infrastructure at schools.
EE filed their court papers.
But it took three requests for extensions until Motshekga filed her responding court papers. Her response raised the public's ire for allegedly flouting the Constitution.
Finally, the matter was settled out of court in November and Motshekga agreed to publish a draft of the norms for the public to comment on by 15 December.
She requested another extension however and the date was pushed to 15 January. The draft was published in early January and EE and the public got to work submitting their comments on it. The draft itself caused an outrage. Activists and lawyers described it as a "slap in the face" and a "shocking disappointment".
So what now?
All comments considered, the final legally binding norms and standards were due to be published and circulated to every school in the country by 31 May. Weeks before this, however, Motshekga asked for another extension. EE reluctantly agreed to a month's extension. Motshekga responded saying one month was not enough – she wanted six – so she could "ensure a fair process", give the National Economic Development and Labour Council an extended opportunity to make input, publish the new draft for yet another round of comments, and adequately consider all of these.
EE had had enough. It began preparing court papers to deem the failure by the minister a breach of the November settlement agreement, and to force the minister to publish the norms soon.
Attorney for the Legal Resources Centre, Cameron McConnachie, said EE is "not demanding everything at once which might not be immediately affordable and could bankrupt the country. It is merely asking for a binding plan with timeframes as to when each infrastructure issue is going to be addressed."
EE will be marching with pupils and teachers in city centres across the country on 17 June.
Victoria studied journalism, specialising in photojournalism, at Rhodes University from 2004 to 2007.