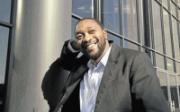 Was born in Springs at the tail end of the mining boom. The problem with my story is that it is a worm's eye view of that boom, and parts of it are based on titbits I got from my grandmother, who experienced it only as a maid.
Selcourt, a suburb of Springs, was then a "Hillbrow " of some sort. European immigrants flocked to the small mining town before they made their way to better parts of what blacks called Gauteng. They must have felt like they had died and gone to heaven because of its generous houses and public park-like yards.
As a public service, my grandmother's boss organised maids for the immigrants, and that is where she learnt to speak Yiddish.
I learnt Fanakalo from the miners who came from different parts of Southern Africa because my friends and I liked walking to the mine to get free mbunyane bread and swim in the acid mine water. (I have heard that there are blacks who can't swim. They must be "coconuts" because black children swim all the time in rivers and dams. During the festive season, we pack beaches, to the annoyance of residents of Camps Bay in Cape Town.)
The gold is now gone in Springs and so are Yiddish and Fanakalo.
Taking the long route into town via KwaThema and Wright Park, there is an open space that used to be a mine dump where the biggest hoax in Springs was executed years ago.
There was Azikhwelwa, a boycott of Putco buses. Residents walked to work and many people bought themselves bicycles. It was an amazing sight to see scores of mamas and gogos pedalling their bicycles to and from work.
The police tried to end the boycott by force, but failed. Then a rumour spread that a woman on her bicycle had been hijacked and dragged into the mine dump and its many tunnels. The whole township was up in arms and descended on the disused mine shaft with sticks and stones, determined to kill the bastards.
But fear gripped the township and people opted for the safety of the bus. That's how the boycott was ended.
Unlike most mining towns after a boom, Springs is not a ghost town, but it is spooky. Businesses with names like Tip Top and Gold ' n Crispy have closed down and illegal shebeens have sprung up everywhere. I fear there is no turning back to the good times, as beggars of all races on the streets will attest.
The story of Springs and other old mining towns such as Kimberley and Barberton is a warning that pandering to the demands of the supersensitive foreign investors is dangerous.
Investors go into a country to make money, and so they will trick us to get our resources at the lowest possible price so they can make the maximum profit. That is how business works and that is why many people buy items that are on special. The government's job, on the other hand, is to build communities.
Investors are scared by political language, but the people are not inspired by the language of finance. So it is time for government to speak the right language to investors. "We are not nationalising the mines, but repricing our resources to cover the cost of maintaining viable communities long after you have gone."
Recently, Springs had violent protests as people demanded a better life. In Bantu education we were taught, mockingly, that our ancestors sold our land for shiny trinkets. This is a mistake South Africa cannot afford to repeat.
Written by: Muzi Kuzwayo
Picture credit: Business Day Live
Muzi Kuzwayo, an Old Rhodian, is the author of Black Man's Medicine. This article was published on Business Day Live.