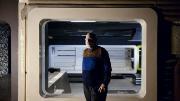 Wits University has launched a software outreach programme that will redefine the heart of the city.
Therapy, on Johannesburg's Juta Street, was once a nightclub in the heart of gay Braamfontein. Today the building stands unused. The loud interiors and labyrinthine back rooms hint at a former wild life. The music got turned down for the last time in 2010. Now this part of the inner-city neighbourhood is becoming a different kind of heartland – a tech hub named the Tshimologong Precinct.
Tshimologong is a Sesotho word for "place of new beginnings". Owned by the University of the Witwatersrand, the cluster of buildings on Juta Street between Station and Henri streets south of the university's east campus has been earmarked as a dedicated software design and more broadly tech development space. The project already has the perfect hashtag: #TechinBraam.
Professor Barry Dwolatzky, head of the university's Jo'burg Centre for Software Engineering (JCSE), is driving the vision to make Braamfontein the tech centre of the province, the country and perhaps even the continent. The first phase involves converting the buildings into usable spaces – creating training rooms, shared workspaces and function areas – which will start shortly.
"It's more about what the space will do than what it will look like," he says. "My hope is for 24/7 activity — courses going on day and night, hacker weekends, hub space where people can work together, a start-up incubator."
TechinBraam will focus broadly on software development, digital content and games design.
Neighbourhood revival
Dwolatzky says: "Braamfontein used to be pretty dead and dangerous; now it's a hip place. Our target audience is not exclusively students but young people from across Africa."
Standing inside the derelict nightclub, the plan sounds ambitious, but it's about adding gravity to Jo'burg's already burgeoning tech culture.
By mid-June, Microsoft's Windows 8 App Factory programme, a three to six-month course for programming interns – will have relocated here.
Tshepo Molope is one of these interns, having studied computational and applied mathematics. He supports the move back to Braamfontein from the App Factory's offices on William Nichol Drive, north of the city centre.
"I am used to Braamfontein," says Molope. "A lot of people there are independent-minded and creative … It's another avenue for people to unleash their ideas."
One of his interests is to develop applications using GPS technology to ease traffic congestion and to use his skills to find solutions for big-city problems. He says: "A lot of my friends are freelance software developers. For me, the future is about going into business, launching a start-up. Braamfontein is a good place to be — it's bringing people from different walks of life into one space. There is a lot of revival."
International interest
?The energy of the place is what drew ThoughtWorks, a United States-based software development consultancy with offices in 11 countries, to Braamfontein.
ThoughtWorks's Betty Enyonam Kumahor says it is the first tech-based company to take offices in Braamfontein.
"We spent a lot of time looking for the 'right' offices – in Rosebank, Sandton …"
Kumahor says the company prioritises local office culture, limiting the number of employees to 150 per office, to ensure integration with the neighbourhood. They also chose Braamfontein because of its proximity to two universities, Wits and the University of Johannesburg, and its"vibrancy".
"It's great for tech companies. So many young people here, so many ideas," she says.
The company started a Meetup called Coded in Braam, where developers meet for a day almost monthly and work in teams to build apps. In just over one year, the group has grown to 200 members. A recent project involved taking data compiled about the secondary school education system and creating a heat map that was superimposed on the map of South Africa, allowing the user to "drill down to see detailed information such as how the results related to gender diversity".
The kind of tech that is being spoken about has profound social implications. Kumahor says: "We are looking to get involved more in open data, with social activists and regulators. Techies are coming up with great ideas and Braamfontein is really a space for collaboration. There are a lot of NGOs [nongovernmental organisations] here, local government … and [public interest law centre] Section27 is just two blocks away."
Besides their work with top companies and brands, she says: "We have the opportunity to create something that's local and relevant. We get involved where we can help."
Burst of activity
A quick look at meetup.com reveals that Coded in Braam is just one of many initiatives that have sprung up. There's also Code&Coffee, "a weekly Meetup for people interested in code pairing, learning new technologies and networking with experienced developers"; Make Games Johannesburg, a community of video-game and board-game designers, developers, artists and sound engineers; and Hacks/Hackers Jo'burg, which brings together hackers and journalists"as reporting goes digital and internet companies become media empires".
These groups are open for all to join. Gone are the days when tech was the realm of isolated geeks. Today tech is social, collaborative and focused on problem-solving beyond the corporate mainframe.
Tegan Bristow of Wits University's digital arts division says that such collaboration is also happening within the university.
"We have launched a cross-faculty degree with the school of electrical and information engineering. It brings together engineering students and digital arts students in the same classroom to solve conceptual and developmental problems while learning new skills, through a degree that is orientated towards game design."
She says previous collaborative attempts had meant that arts students were having technical problems solved by the engineering students. Now they are part of a team. "We are encouraging a cross-collaborative way of thinking."
Bristow says the plans for the precinct also include a testing lab and a digital arts lab to be used for postgraduate work. "If it leads to something commercial then the idea is we could help with the start-up."
African push
The second A MAZE Interact festival – "celebrating the convergence of games, art and society" – is planned for later this year.
Says Bristow: "We have a lot of students that are creating exciting new games and interactive software. This year we are pushing for more developers from within Africa in digital arts and indie games to attend the festival."
She says that funding to bring six African developers has been secured from the Goethe-Institut. A MAZE was first started in Berlin and was brought to South Africa in 2012.
The TechinBraam project will have several stages, with an official launch planned for 2014.
Of course, says Dwolatzky, a vital component will be"excellent connectivity".
He says the City of Johannesburg has agreed to link up the precinct to its fibre network. There will also be a fast connection to the Wits campus network. The plan is to use thin-client devices (computers or programmes that depend on the server of another computer to fulfil computational roles) to link people working in the precinct to cloud services at the highest speeds possible.
"The key idea is not to put in expensive computers and servers. If we did so, we would have had to expand the security barrier around Wits."
The choice of Juta Street is a big step for the university, which already owns several properties south of the campus. In the past few years, security issues have distanced the campus from the city with high fences and card-access entry only. Dwolatzky envisions Wits becoming a true city university: "We could have made the fence bigger or Wits can leave the campus."
He says Braamfontein has the characteristics needed for a tech hub: "Great transportation, academia, city infrastructure, local government and industry all nearby." He has been influenced by similar developments in London and Nairobi.
London model
?London's "Silicon Roundabout" or "Tech City" – between Old Street and Shoreditch – has been credited with the unprecedented boom in start-ups. It has bred more than 1 000 small businesses since 2008, according to the Independent, at a time when the financial crisis caused major contractions in other industries.
Dwolatzky says that Gauteng, the smallest province, generates 40% of South Africa's gross domestic product, and most of that is managed by a concentration of businesses within a 15km radius of Braamfontein.
The buildings being redeveloped on Juta Street are just the beginning, he says. The project is steeped in a spirit of collaboration and of using existing strengths.
"Various cluster points are needed to give it energy," he says.
Written by: Laurice Taitz
Picture credit: Mail & Guardian
This article was published on Mail & Guardian.