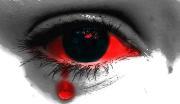 While the media (including the Daily Maverick) fed the public appetite for Pistorius-related news over the past two weeks, life continued as normal for many. In South Africa, "life as normal" involves daily violence against women. Rebecca Davis takes a look at some of the stories that got lost in the Pistorius frenzy.
Butterworth, Eastern Cape, 9 February. It's a Saturday night, and a 110-year-old woman is sleeping alone in the house she shares with her 22- year-old granddaughter. At some point after 20:30, a man enters her house, pulls the woman from her bed on to the floor, and rapes her. He briefly breaks off, and she thinks the ordeal may be over. Instead, he returns with a knife to ensure her silence while he continues. Only when the woman's granddaughter is heard outside the yard, does he get up and flee.
The Daily Dispatch reported that when a neighbour was summoned to the house by the shocked granddaughter, they found the old woman "still trembling with fear and shock". Police questioned a man matching the woman's description of her rapist the following Monday. For the 110 year old, however, trauma remains. "I have lost my appetite, my heart is heavy and I constantly feel like throwing up," she told the newspaper.
Carletonville, Gauteng. This Monday, 12 men are expected to appear in the Carletonville Magistrate's Court. They are part of a group of 15 men in total who are accused of having gang-raped a 23-year-old woman last Wednesday. The woman was walking home with her friend when they were allegedly set upon by a group of men, who hit her over the head before dragging her to bushes nearby. Her friend escaped. The 23 year old was allegedly raped by at least 12 men in the bushes, before being dragged to a nearby shack where another three men then proceeded to rape her.
Tzaneen, Limpopo, 16 February. A two-year-old child is allegedly abducted by a 29-year-old man, a friend of her father's. He allegedly took her into the bushes, raped her, and abandoned her there. A man was arrested last Wednesday and will appear in the Tzaneen Magistrate's Court on Monday.
Heilbron, Free State, 22 February. Nine youths, aged between 15 and 19, appear in the Heilbron Magistrate's Court. They are accused of having gang- raped a 24-year-old woman, who was walking home with her husband after a family gathering. Her husband was able to escape, and ran to contact police. The woman was reportedly found near an open field.
Kimberley, Northern Cape, 22 February. It is announced that the 16 year-old boy who is accused of having killed a Griekwastad family last April will now face an additional rape charge. The youth allegedly shot dead farmer Deon Steenkamp, his wife Christelle, and their 14-year-old daughter Marthella. The state now contends that he raped 14-year-old Marthella before killing her. His trial will start on 11 March.
Herbertsdale, Western Cape, 15 February. A 49-year-old woman enters the Kwanonqaba police station to report an act of domestic violence. A 52-year-old police constable on duty listens to her complaint. Then he allegedly locks the station's front door, drags the woman to the trauma room, and rapes her. When the woman reported the matter to the same police station the next day, she was assured by a different policeman that police officers would be sent to her home to listen to her account. They never arrived. She reported it to a local councilor, and subsequently the Independent Police Investigative Directorate (IPID) was made aware of the incident. The constable was arrested last Wednesday.
Atlantis, Western Cape, 18 February. Twenty-year-old Melandri Bukkies is home alone. A man – allegedly her ex-boyfriend, against whom she had an interdict – enters the house and stabs her to death. The Cape Argus quotes local councilor Barbara Rass as saying that Bukkies's murder was the second in the area within a week. "We've lost two girls – both inside their own houses," Rass said.
Phoqukhalo, KwaZulu-Natal, 15 February. A 41-year-old man is arrested for having repeatedly raped his 12-year-old stepdaughter. After the girl fell pregnant, community members approached the police with their suspicions last October, but when police questioned the girl's family, vehement denials ensued. A paternity test subsequently confirmed that the father of the girl's child was her stepfather.
Ga-Rankuwa, Gauteng, 21 February. The dead body of an eight-year-old girl is found near a shopping complex. Angie Mabutho's underwear was absent from the scene. Mabutho had gone missing on her way home from school four days previously. Two men have been arrested.
Winterveldt, Gauteng, 14 February. The dead body of 75-year-old Kate Legodi is found at her home. She had been hacked to death. The suspected murderers are her two sons. The younger son – aged 40 – had been adopted by Legodi. While his older brother (aged 43) was arrested, he went on the run.
Grabouw, Western Cape, 20 February. Two men accused of having raped the 22-year-old daughter of a Grabouw councillor are released on R500 bail each. The Cape Times reported that the woman considered the alleged rapists to be good and trusted friends. "I feel ashamed and dirty," she reportedly said. Her father was extremely opposed to the two men having been granted bail.
The crimes listed above likely represent only a fraction of the full number of incidents of violence against women that have taken place in South Africa only over the last few days. Rape, in particular, is believed to be massively underreported – by some estimates as few as just one in nine rapes are reported. Many of the violent murders and rapes listed here would have warranted only a few paragraphs tucked away in the inner pages of South African newspapers. In fact, it generally takes a rape or murder characterised by extreme levels of violence or particularly grotesque details – like that of Anene Booysen – to warrant a front page. That, or the involvement of a very high-profile protagonist.
Even if newspapers were to resolve to report all violent attacks on women and rapes, it's likely they would simply run out of space. Lerato Moloi of the Institute of Race Relations said last week: "If data for all violent assaults, rapes, and other sexual assaults against women are taken into account, then approximately 200,000 adult women are reported as being attacked in South Africa every year." She added: "The real figure is in all probability considerably higher."
The grim truth is that violence against women in South Africa is so prevalent that individual cases are often not even particularly newsworthy. They are just a part of daily life.
Written by: Rebecca Davis
Picture credit: Daily Maverick
Rebecca Davis studied at Rhodes University and Oxford University. This article was published on Daily Maverick.