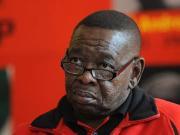 South Africa's post-school education budget has been increased to R34.3 billion (US$3.8 billion) – growth of 8.6% over last year – Minister of Higher Education and Training Blade Nzimande said last week. A priority is to provide opportunities for 3.5 million youths not absorbed into employment, education or training this year.

The current inflation rate is just under 6%. Medium-term funding has been increased by an average of 7.8% over the three years to 2015-16, rising to nearly R40 billion in 2015-16, Nzimande told parliament in his budget vote speech on 8 May.

Around a million young South Africans leave school each year, and only half of young people between the ages of 18 and 25 are employed. Nzimande said one of his department's highest priorities was to ensure that many more young people were offered post-school education and training opportunities that would improve their employability.

"Policies to achieve our objectives will be set out in a White Paper on Post-School Education and Training, which I expect to be ready in the next few months."

Universities

Nzimande said there had been 12% growth in university enrolments, which reached 938,200 in 2011. The aim was to increase total enrolments to 1.62 million by 2030. The number of university graduates also increased by 11%.

"The numbers of postgraduates increased at a higher rate than the overall graduation rate, which is important because it is on postgraduates that we depend for our future academics, researchers and other leaders in knowledge-intensive professions."

Between 2009 and 2011, research masters graduates grew by 26% and PhD graduates by 15% – from 1,373 to 1,576. This, Nzimande said, was "insufficient to meet our needs" and was not comparable to other leading developing countries.

"We need to aim at making it the norm for academics to have doctorates and we need to make a special effort to significantly expand the number of South Africans with higher degrees." He said the Department of Higher Education and Training, or DHET, was exploring ways to accomplish this, including sending students overseas.

Two new universities were being created, in Mpumalanga and Northern Cape provinces. The institutions would be established as legal entities within a month, and R2.1 billion had been earmarked for their development over the next three years.

Both would open in 2014 in selected programmes, using existing buildings, and sites for construction would be launched from September this year. There had also been progress in separating the medical campus from the University of Limpopo to create a new university of health and allied sciences.

The report of the Ministerial Committee on the Review of the Funding of Universities would be published soon, Nzimande announced, and a revised funding framework would be developed by the end of the current financial year. "Our aim is to ensure that all institutions, particularly those that service the poor, are able to offer quality higher education."

Nzimande said that R575 million had been allocated to universities for teaching development grants to assist in improving graduate outputs, and R205 million for foundation programmes to improve the success rates of students from disadvantaged backgrounds.

"In the coming financial year, programmes will also be initiated to support the academic and professional development of lecturers in universities." In addition, R177 million had been allocated for universities to develop the research capabilities of academics.

The DHET has worked to expand and strengthen teacher education. The number of new teacher graduates grew from just under 6,000 in 2008 to 10,361 in 2011 – an increase of 73% – said Nzimande. "We expect to exceed 14,000 new teacher graduates by 2015."

Plans are progressing to open new teacher education campuses linked to universities. The Siyabuswa Teacher Education campus was launched earlier this year, and processes to establish new campuses in three provinces were continuing.

Nzimande said the infrastructure grant to universities had been extended from two to three years, increasing the grant from R3.8 billion to R6 billion in the next two years. Institutions would contribute R2 billion, to bring the total investment in infrastructure to R8 billion.

He added that R1.7 billion had been allocated over the next two years to building and refurbishing student residences, with 86% going to historically disadvantaged institutions. This was not enough to cover need, and the department was working to make additional funding available.

Since 1991, the National Student Financial Aid Scheme, or NSFAS, had assisted 1.4 million students. During 2013-14 the allocation to the scheme was R5.8 billion, including R3.7 billion for loans and bursaries to universities and R2 billion for colleges.

Last November, Nzimande received a report from a working group on fee-free university education. He said he would make a submission to cabinet to implement a ruling African National Congress conference resolution "to phase in fee-free education".

Colleges

The government has been focusing on expanding and improving quality in the formerly neglected further education and training college sector. From April authority over colleges, which formerly fell under the provinces, was transferred to central government.

Nzimande said the department's message to the public, that colleges should be institutions of choice, was "starting to bear fruit". For 2012 a target was set of 550,000 student enrolments in colleges but nearly 658,000 students enrolled – a whopping 54% increase over 2011.

Over the medium-term period, R17.4 billion had been allocated to ensure college enrolments continued expanding, including investment in college infrastructure. During 2012, NSFAS had assisted 187,500 college students.

The minister said R6.3 billion had been set aside over three years to cater for expansion in college enrolments, starting with just under R2 billion this year. This would enable greater access to education and training for 702,430 young people.

Last year, President Jacob Zuma announced a R2.5 billion injection to expand and refurbish college infrastructure, and Nzimande committed to establishing 12 new campuses. Last week he said that construction of the campuses would start this year and first intakes would begin in 2014. "In addition we are significantly upgrading two existing campuses."

A college turnaround strategy was developed last year, focusing on building capacity in management, governance and leadership, financial and human resource management, teaching and learning, and student support services.

During this year the department would ensure all colleges had structures enabling them to function properly, including filling all vacant senior management posts, appointing councils and election of student leaderships.
Written by: Karen MacGregor
Picture credit: Inndependent Newspapers
This article was published on www.universityworldnews.co.za.