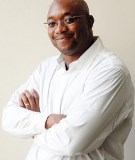 Sad but true: our children revere the title 'DJ' more than 'Dr'
Australian journalist John Pilger argued that president Nelson Mandela's greatness ? may be assured, but not his legacy. Pilger, who is a war reporter, is bitter that Mandela avoided a racial war and even made friends with Western capitalists.
As far as he is concerned, Mandela's reconciliation agenda is what will finally obliterate his legacy.
Indeed, Mandela's tenure was a honeymoon phase. He had to make the world accept the change, starting with black South Africans who used to say, "kwaphatha umuntu omnyama, kuyomosheka (once the blacks are in power, things will go wrong)".
Madiba's legacy will last and it will have an impact beyond the borders of South Africa.
Last weekend, I attended the 10th anniversary of the Mandela Rhodes Foundation, which grants scholarships to hard-working African students to ensure a constant supply of future leaders.
The foundation's chairperson, Professor Njabulo Ndebele, proudly announced that the foundation now has enough money to continue in perpetuity. The rock that will weather the storms is now in place.
The celebration was held at the Cape Town City Hall from where Mandela addressed thousands on the day he was released from the Victor Verster Prison in Paarl in 1990.
As the video of the foundation's beneficiaries was screened, I wondered why black South Africans were so few. I was tempted to raise this matter with Shaun Johnson, the executive director who started the foundation from nothing, but my conscience wouldn't let me spoil a good party with hypocrisy.
I knew exactly why blacks were not there. Our children revere the title "DJ" more than "Dr". Black girls twerk their oversize backsides to boys who expose theirs in sagging pants. We cannot blame Mandela for that, least of all his foundation.
As I crossed Darling Street in Cape Town going back home, I remembered my first day in this town. I had come from Eastern Cape to work there and study further. So I was, as Premier Helen Zille puts it, a refugee.
Zille's assertion would have been as harmless as a fart had it not been for the fact that when I arrived in the Mother City, I still had a dompas, which also declared me a refugee in my own country.
When Zille's parents arrived in South Africa from Germany, fleeing the war, my great-grandparents had been forced off their sugarcane farm, and their butchery had been flattened without any compensation. They were declared noncitizens and turned into refugees.
Wealth, as we know, can be taken away, but education can't.
At first I was upset with Zille's statement, but last Saturday night I forgave her. I understand that it wasn't her who was speaking but the voice of the times that was speaking through her.
We live in the age of stupidity where fools are paid a premium and voted into political office. Their only responsibility is to win votes.
To ask of them to put the nation first is like asking a capitalist to put workers' interests first. Very few will ever do that, and those who do are guaranteed to win the Nobel peace prize.
"It is education (and not revenge) that is the engine of personal development," as Mandela once said.
So to hell with Pilger.
To go to any corner of your world in pursuit of education does not turn you into a refugee. On that score, to hell with Zille.
By Muzi Kuzwayo
Kuzwayo is chairperson of Project Literacy, which promotes literacy in SA. He is a Rhodes University graduate
Article Source: The City Press