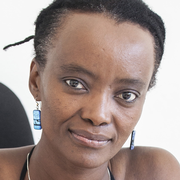 The Guardian released the world's "Top 10 sexist moments in politics" on its website at the weekend. The list includes former Italian prime minister Silvio Berlusconi and right-wing US radio host Rush Limbaugh. South Africa is represented by senior African National Congress (ANC) MP John Jeffery, Inkatha Freedom Party MP Koos van der Merwe and former ANC Youth League president Julius Malema.
They all made the list courtesy of Democratic Alliance (DA) MP Lindiwe Mazibuko. Congratulations — another world-class moment.
During discussions on Parliament's budget vote last week, Jeffery opined that "the leader of the official opposition is meant to be a leader of a party. It's meant to be a person of some stature. Now the honourable Mazibuko may be a person of substantial weight, but is she of some stature?" The next day, his colleague, ANC MP Buti Manamela, complained that President Jacob Zuma gets blamed for everything, even if "Mazibuko has bad fashion taste and has been arrested by the fashion police". In both cases, Mazibuko's body and clothes became a source of amusement as ANC benches erupted in laughter. We pay these people close to R1m a year. It must be a nice job to have when all that is required is to suspend your ability to think.
For its part, the ANC released a press statement that "the inappropriate manner in which Mazibuko was dressed showed total lack of respect to the debate and the decorum of the House." A skirt above the knees and winter tights are apparently inappropriate. Mazibuko tweeted: "So, my body is trending in Parliament. Last year, it was my hair. When will ANC just come out & say 'You disgust us because you're a woman'?"
But the ANC is not disgusted with her because of her gender. If that were the case, the party would be disgusted with many of its female members. What really upsets the ruling party and its chief political ally, the South African Communist Party (SACP), is that Mazibuko is a vocal critic of Zuma. An SACP statement complains that she is "a disrespectful kid who has used every single parliamentary debate to treat the president with disrespect and with a condescending attitude. Her level of disrespect has reached completely unacceptable levels. Cde Zuma besides being president is an elderly citizen and struggle hero who deserves to be treated with respect especially by young ones like Lindiwe."
The fixation on Mazibuko's "disrespectfulness", along with sexist comments, underlines the political bankruptcy in the ruling party's parliamentary caucus. There is much to take issue with in Mazibuko's tone and political content. Her response to the Presidency's budget vote, for example, mentions South Africa's biggest crisis of poverty and inequality in passing; it is very thin on how to turn the situation around, and repeats ad nauseam what everyone knows — that Zuma is a weak and compromised leader.
The ANC could debate with the DA on the basis of rational, intelligent political argument, had the ruling party not abandoned such practices long ago. We are in the gutter now; prepare for more leading up to next year's elections.
The crude sniping, together with the "campaign" of throwing human excrement in Cape Town, are not the actions of a capable, confident party.
They are part of a general dumbing down of South African politics.
The DA is hardly innocent in this trend. One only has to observe the language used in the Western Cape legislature, which similarly borders on a circus, to see how close the two rivals are on this.
All of this is in sharp contrast to the tone of the first democratic Parliament, where there was sharp debate over content, but the MPs treated each other with some level of respect because they had to show that they respected all South Africans.
So while this dumbing down of politics goes on, it is worth noting that the deepening economic crisis will draw a lot more people into politics and onto the streets. And when that happens, like in Marikana, the clown show that is in Parliament at present will truly become irrelevant.
Written by: Palesa Morudu
Picture credit: Business Day
This article was published on Business Day