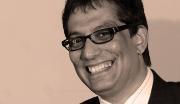 As most of the country and the world have stopped business as usual to remember Nelson Mandela, it would appear that at Independent Newspapers the bloodletting might be beginning. On Sunday it was reported that the editor of the Cape Times, Alide Dasnois, had been fired two days earlier. Immediately it was claimed this was because of a story she ran about one of the group chairman's companies, who denied it. If it is true that Iqbal Survé is interfering, Independent Newspapers and their journalists could be facing a very uncertain future.
It can be very difficult to know exactly what happens in any internal office drama that leads to someone being sacked. What exactly it was said before someone is escorted off the property or standing outside waiting for a colleague to bring that cardboard box from their desk. Or just being told not to show up for work the next day.
Normally it's after a meeting involving the firer and the fired and it's only if they raise their voices that there are witnesses, which does happen more often than you'd think.
But we do know that on Friday morning, the Cape Times published a front page story (with a Mandela death wrap-around cover), detailing the findings of the Public Protector, that a tender given to Sekunjalo Marine, part of Sekunjalo Investments, amounted to maladministration. Sekunjalo Investments is part of the Sekunjalo Group. The Chairman of the group, Dr Iqbal Survé, is also the head of the Sekunjalo Consortium, which is the controlling shareholder of Independent Newspapers.
In a separate section of the paper that same day, in Business Report (which is edited in a different office) there was coverage of how Sekunjalo Investments "felt vindicated" by the findings, as the Public Protector found no evidence of wrongdoing against it.
Some time on Friday, the staff at the Cape Times were told that Dasnois was leaving. Apparently she was offered another post in the group, but turned it down. We don't know if that other post was a promotion (unlikely, it seems), or an another type of promotion, to chief bathroom attendant.
To make the story even stranger, lawyers acting on behalf of Sekunjalo Investments have also sent letters to the Cape Times, and Dasnois, demanding an apology. So, essentially, the Chairman of the Independent Group has sent a lawyer's letter to one of its papers, demanding action.
Survé himself has responded to the claims that this was about that front-page story. He says that, in fact, Dasnois's dismissal had nothing to do with it, denying it completely. Surve says this is simply part of a much bigger re-organisation within the group, and that as the main owner, he has the right to do that.
Sure. Absolutely. He can. But it indeed doesn't take much energy to join the dots and conclude the she could only have been fired because she ran the Sekunjalo story on her front page.
There is a chain of events after the dismissal that is important. With great speed, Gasant Abarder was appointed editor of the Cape Times, replacing Dasnois. That appointment was confirmed to staff on Sunday. Abarder was the Cape Town Editor of Eyewitness News, and a former executive editor of the Cape Argus. On Monday, Primedia Broadcasting released this statement:
"Eyewitness News can confirm that Gasant Abarder has absconded from his position as EWN's News Editor in Cape Town, despite a contractual obligation to work three months' notice."
[Disclosure: Primedia Broadcasting are the owners of Talk Radio 702, Cape Talk and Eyewitness News - and thus also an employer of the author of this article – Ed]
Abarder resigned in November, and his resignation was accepted. He was informed that he needed to serve his full notice period of three months, which he agreed to.
However, on Friday evening, in an apparent change of heart, he wrote a late-night e-mail to EWN management, informing them that he was leaving with immediate effect and would not be returning to Primedia Broadcasting.
In the e-mail he referred all enquiries to the management of the Independent Group.
This points to Abarder had to take up his new job in a hurry. And also that Dasnois had been fired without a replacement being ready.
Now remember the context here. Nelson Mandela has just died. For any newspaper in the world, but especially the one in Cape Town, this was a crucial time. It is the time when you produce editions people keep for decade. Why would an owner choose a time like this to restructure, and in such great haste, without a succession chain properly secured? What if Abarder had not been able to return so quickly? Would your paper have been without an editor at one of the most crucial points in its history, because the re-structuring absolutely, totally, had to happen right now?
Can you imagine watching this from inside Independent Newspapers? You must worry if you're about to be trampled.
But there is also a context to this part of the story. Last week, an opinion piece written by Survé appeared in Independent titles, in which he tore a strip off everyone he could think of, particularly Times Media in general, and Business Day editor Peter Bruce in particular. You have to feel sympathy for the editors in the Independent group. What would you do when that opinion piece popped into your e-mail in-box? If you don't run it, you risk action from the top. And if you do run it, your paper looks like a Sekunjalo newsletter. And now that one of their number has been fired, their situation must feel all that much worse.
One of the business lessons of all of this is that, no matter what you think about newspapers, transformation, and the rights of owners, this is not the way to run a newspaper group. Owners of successful groups understand this. They are, in the main, business people, interested more in profits and stocks and bonds. Money matters. Not whether the Blue Bulls can be on the front page again, along with a Vavi lead and Tequila growing in Cradock anchor.
And when owners do try to dictate content, they're going to get it wrong. If they were better than editors, they'd be editors themselves. They're not. There is no reason to believe that Surve would be the first owner of a newspaper group who is a better editor than a professional editor. And, in time, readers start voting by stopping their subscriptions and simply not buying.
Now, in this game, if you lose readers, you lose money. And Survé put a lot of time and effort into this deal in the first place. It took blood and guts and maneuvering to get this consortium together. It is not just him alone, it's dozens of partners, all with their interlocking and opposing agendas.
If he interferes, and his newspapers lose readers as a result, it's going to cost him. Big time.
And at some point he is likely to raise the ire of those fellow shareholders. They would like a return on investment. Some of them may well feel embarrassed already. They didn't necessarily go into the newspaper business so that someone could use it to advance a personal agenda. They would have wanted to bring the Independent Group back home, and invest a little in some quality journalism.
But nothing gets quality journalists out of a newspaper group faster than sacking editors for running stories that upset the owners.
By Stephen Grootes
Source: Daily Maverick
Grootes is the senior political reporter at Eyewitness News and the host of the Midday Report on Talk Radio 702 and 567 Cape Talk.
Photo: Dr Iqbal Surve (Sapa)