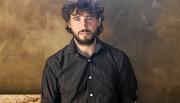 A young teacher's school desperately needs him but he's working without pay while an official sits on the paperwork for the job.
'When I found the man whose sole purpose seemed to be the custodian of the application forms, he asked me to leave my ID with him as collateral while I went and photocopied the forms because there was no photocopy machine in the building."
Tim Hutchinson, a young maths teacher in the rural village of Zithulele in the Eastern Cape, was describing one of many trips he has made in the past five months to the province's education department's offices in Mthatha to try to get a formal appointment to a teaching post in the school he has worked at, unpaid, for four months.
"The master copy of the form was a sight to behold. It was barely legible. There clearly hadn't been a photocopy machine in the building for a long time," he said.
There are no fax machines in the building either, let alone access to email, so every time the department needs a document someone has to travel 100km from Mthatha to impoverished Zithulele, and back again.
Hutchinson first came to the village last year as a volunteer for the non-governmental organisation Axium Education. At the end of the six-week programme, he was not ready to leave the struggling schools and the community with which he had developed a bond.
He also loves to teach maths. So when he heard pupils at the Sea View Senior Secondary school had been without a maths teacher for months because the school had kicked her out for being too lazy, he applied to the department to take her place.
He travelled to Mthatha to hand in his application forms at the beginning of this year and spent a whole day at the department's office being "sent from one office to the next".
"I was told by one woman that I could not apply for a teaching post because there were no posts available."
He started teaching at the school anyway. In the first week of the school year, the department paid an official visit. Every teacher was told by the principal to get into a classroom and teach.
"It was at least an hour before my next period but apparently the department doesn't understand this and it was important for them to see all the teachers at least standing in front of a class — even the teachers who, like me, were not employed yet."
Every week he would ask department officials about the status of his application. Paperwork would be lost and calls wouldn't be returned.
The irony of this frustrating situation is that Hutchinson was a recipient of a Funza Lushaka bursary, the crown jewel of education bursaries funded by the basic education department, for the five years he studied at the University of Cape Town to qualify as a maths teacher.
The department is supposed to place these bursary recipients in a post within two months of graduating. They are then legally obliged to fill a government teaching post for the next five years.
The placement of even these privileged graduates has a bumpy history, though. Two years ago, the Mail & Guardian reported on four Western Cape Funza Lushaka graduates who had not been placed in posts because of provincial "inefficiency". ("Expensively trained, nowhere to teach", February 25 2011).
One of them, Michaela Higgins, said she could not wait for the department and had already taken up another position. "I was advised by my lecturer to take up posts if they were offered because, in her experience, many students were not placed and, after two months of waiting, had to look for employment themselves."
Hutchinson estimates that the department had invested at least R200 000 in his studies and living expenses.
A month after starting teaching, a bewildered Hutchinson was told by the school that, although it wanted him to teach there, for official purposes, he would have to be interviewed for the position.
"For that day I was instructed to pretend I was a stranger to the school in order not to make the external members of the panel think that the school's decision to choose me was in any way biased. I sat in a cold room with a group of applicants waiting for my five-minute interview while my classes sat without a teacher."
When the M&G phoned him on Monday afternoon this week, Hutchinson was teaching a group of pupils how to play chess. "They don't have much to stimulate their minds up here. I'm on to my fifth game," he said.
If he has not been paid at all by the department, then what money is he living on?
"I wrote to friends of mine in business a while back explaining my situation to them. They support me, so they all donated money for me to buy food with and I live with a Xhosa family in the village whose home doesn't have electricity or running water, so it keeps expenses down."
He was standing outside the classrooms the M&G saw for itself on a recent visit to the province looking at poor school infrastructure. Doors that don't close properly banged in the background and the wind from the sea howled through the broken windows and around the dilapidated pit toilets.
He said it would be too tiresome to go into all the details of how many times his forms had gone back and forth from department to school.
"I couldn't help but think how simple it would be if this were done via email, but I'm not sure if even a quarter of the people in the department have access to email."
As far as he knows his forms are sitting at the department's headquarters in Bhisho waiting for one more recommendation. "Someone in the department told me it can take anything from a few minutes to a few months for the person whose desk my forms are sitting on to sign them."
The official asked Hutchinson whether he could call on any friends in high places to put pressure on that person — because, the official explained, an inferior could not question why his or her superior was delaying the recommendation.
It was no wonder, Hutchinson said, that there was only one desk that was not broken in a class of 36 grade 10 pupils he teaches.
And "it is no wonder there are holes in the concrete floors, shattered windows and crumbling walls. If the department can't process a bit of paperwork to employ an eager, qualified teacher who has already been working at the school for four months, how can they be expected to do much else?"
Neither the provincial nor the basic education department responded to the M&G's questions.
Officials still failing pupils
Tim Hutchinson is just one of thousands of teachers caught up in a web of the Eastern Cape department's decade-long incompetence, the regional director of the Legal Resources Centre Sarah Sephton said.
In August last year, the centre won a court order directing the department to fill more than 3 000 vacant teacher posts. Before it could do this, the department would need to move thousands of "double-parked" teachers to schools with vacant teacher posts. These are teachers working in schools where they are not needed anymore because, among other possible reasons, pupil numbers have declined.
"But it appears the department has no intention of implementing a collective agreement made all the way back in 2003, which held the department responsible for moving teachers in excess to schools where they are needed," Sephton said.
That had not taken place for the past 10 years, she said.
Add to that gross incompetence, a lack of will and poor communication, and a vicious circle was created, she said.
According to a March 7 memorandum sent by the department to all schools, there were "6 781 additional permanent educators and 8 825 substantive funded vacancies".
The problem could be solved, however, if the head of department sat down, looked at the numbers and the paperwork and took decisive action, Sephton said.
"Actually, he could officially make Hutchinson a teacher at Sea View tomorrow if he wanted to: all he needs to do is comply with the court order.
"He would have to also consider the thousands of recommendations submitted by schools who interviewed prospective educators following a post bulletin advertised by the department last year.
"Pupils have already been sitting in classes for four months this year and many more months last year without teachers and, until this mess is sorted out, there will continue to be thousands of competent teachers sitting without jobs and thousands of desperate pupils without teachers."
Written by: Victoria John
Picture credit: Mail & Guardian
This article was published on Mail & Guardian.