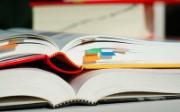 Cape Town — Residency fees are still unaffordable for many South African university students, hence a "wealth tax" mechanism has to be explored to increase disadvantaged students' access to such facilities, Parliament was told yesterday.
Higher education and training portfolio committee MPs also heard that many students experienced hunger at some of SA's universities. Maladministration of the National Student Financial Aid Scheme for student accommodation also caused "much suffering and hardship to students" at a number of universities.
According to the Department of Higher Education and Training, 71% of students housed in residences receive some form of financial assistance. The rising cost of university accommodation has been blamed for contributing to the high dropout rate.
Higher Education and Training Minister Blade Nzimande last year said inadequate and substandard student housing was a contributing factor to the country's high university failure rate. In 2010, the minister appointed a committee to investigate student accommodation.
It is this committee that presented its report to Parliament yesterday.
Presenting some of the findings, the lead researcher and director of residential operations at Rhodes University, Iain L'Ange, painted a depressing picture of how some students were living.
He said the lack of adequate and affordable student housing was forcing students to rent substandard accommodation offcampus. Private property owners were a significant contributor and stakeholder in the provision of accommodation to university students, he said. However, conditions of leased buildings could only be described as "squalid".
"Private student housing in the country is completely unregulated and leads to exploitation of students," Mr L'Ange said.
Some of the report's recommendations included developing strategies and mechanisms to increase and support access to university residencies by poor and working-class students, as well as introducing minimum standards for the accommodation and housing of students and researching the "complex relationship" between student housing and academic success.
Mr L'Ange said that in addition to exploring a "wealth tax" mechanism as a way of increasing access to residencies, an investigation into universities' use of reserves for such priorities as student housing needed to be undertaken.
The director for higher education management support at the Department of Higher Education and Training, Brenda Swart, told MPs the department was already pushing through some of the recommendations.
She said R6bn was available to spend on university infrastructure in the next three years.
An amount of R1.4bn would be geared towards student housing and the bulk of that money would go towards historically disadvantaged institutions.
Written by:Bekezela Phakathi
Picture credit: Business Day