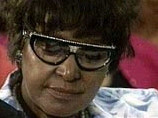 Kenneth Good examines the TRC's hearings and findings on the Mandela United Football Club's reign of terror.
News reports suggest that investigations into the fate of certain young men linked to Winnie Madikizela-Mandela may be re-opened. There is a great deal of published evidence of her complicity in gross human rights violations.
Since the mid-1980s the gap between the public appearance of this lady and her household, personal behaviour has been huge. A thorough examination of this record is long overdue.
With Nelson Mandela in prison and other leaders in exile, Winnie Madikizela-Mandela assumed, according to her biographer, Emma Gilbey (1993), that the leadership role was automatically hers: 'I was ready to deputise for Nelson', she allegedly wrote. In her semi-official role as wife of the ANC leader, and as her reputation as an opponent of apartheid spread, she became regarded internationally as de facto First Lady, as her association with Danielle Mitterand of France and Lisbeth Palme of Sweden suggested.
In 1986, with her return to Soweto from harsh banishment conditions in Brandfort in the Free State, she acted as an associate of MK, supposedly providing assistance to cadres entering the country, and appearing publicly in military uniform. Trewhela (2009) noted the 'extraordinary status' she acquired 'as oracle to the unseen leader on Robben Island.' But in Soweto in the late 1980s, her circle's main activity was crime and her followers were chiefly homeless children.
Perhaps with the financial assistance of international anti-apartheid agencies, she built a 15-room mansion in Orlando West (aka 'Winnie's Palace'). In 1986-87 this became home to the Mandela United Football Club (MUFC), which she founded. Fear and intimidation radiated from this gang and their creator. On 28 July 1988, the house was burnt down by high school pupils, while residents watched in silence. But intimidation continued inside and outside her new residence in Diepkloof.
According to Gift Ntombeni, a follower, gang members manned her gates at all times, recording complaints and hunting down culprits. Her house was known as 'Parliament' and a shack where abducted boys were kept was called 'Lusaka'. The terrorism reached a pitch when the fate of four youths, Lolo Sono, Stompei Seipei, Pelo Mekgwe and Thabiso Mono, acquired notoriety in early 1989.
Dr Abu-Baker Asvat was shot dead in his surgery on 27 January and soon after the body of Seipei was identified. (Seipei was aged around 13 at this time, and two years earlier had been the country's youngest detainee: he was self-taught and could recite the Freedom Charter in its entirety.) These killings were flagrant and probably interconnected. Asvat had been summoned to examine the boy on 1 January, after he had undergone a prolonged period of 'Break Down' in Madikizela-Mandela and the MUFC's hands - the victim was repeatedly thrown into the air and allowed to fall to the floor - and the physician pronounced him brain damaged and in dire need of hospitalisation. Madikizela-Mandela and her accomplices did not act on this advice.
With the police barely active, the leadership of the democracy movement spoke out on 16 February; it was the prime example of the UDF's unflinching criticism of elites. Flanked by COSATU president, Elijah Barayi, and by UDF co-president Richard Gumede, Murphy Morobe of the UDF-MDM read a public statement directly linking Madikizela-Mandela to Seipei's killing, and affirmed that the football team and "the reign of terror" which it carried out was "her creation."
He went on: "We are outraged...and not prepared to remain silent when those who are violating human rights claim to be doing so in the name of the struggle." The MDM therefore "distance[d] itself from Mrs Mandela and her actions" (Good, 2002).
The Truth and Reconciliation Commission held a Special Investigation into the MUFC, restricted to a seven-month period between August 1988 and the end of February 1989. They found that 'the residents and associates of the Mandela household, including Ms Madikizela-Mandela herself, were implicated directly or indirectly in...assaults and abduction, and the murder and attempted murder of at least a dozen individuals.' The investigations involved public hearings in late 1998, which included testimony from Morobe, Azhar Cachalia and Madikizela-Mandela (Final Report, 1998).
Among the assaults were the following. The torture and mutilation of Peter Makhanda and Phillip Makhanda; on 26 May 1987, the brothers were taken by force to the back rooms of the Mandela home, where they were assaulted and had ANC slogans carved into their bodies by MUFC members, the wounds exacerbated with battery acid.
Ms Phumlile Dlamini was assaulted by Madikizela-Mandela and MUFC members in late 1988. The TRC determined that she was taken from her house on more than one occasion and that 'in all probability' Madikizela-Mandela and her followers were responsible for the assaults.
The abduction and killing of Lolo Sono and Anthony Tshabalala: Nicodemus Sono, the father of Lolo, testified that on 13 November 1988, Madikizela-Mandela and her driver came to his house, and he saw Lolo sitting in the back of her vehicle, his face swollen and bruised. Madikizela-Mandela told him that Lolo was a police spy, and that an MK cadre had been killed because of him. Despite Sono's pleas for his son's release, Madikizela-Mandela declared: 'I am taking this dog away. The movement will see what to do with him.'
The Commission found that Lolo Sono was severely assaulted at the Diepkloof residence with the knowledge of Madikizela-Mandela. They found that he was killed by Jerry Richardson, her close confidant. Sibuniso Tshabalala's fate was 'linked to that of Lolo Sono', assaulted at the same place and murdered by Richardson. The allegations regarding both men 'were unfounded and false.' Jerry Richardson himself 'was a police informer.'
Ms Koekie Zwane was the girlfriend of an MUFC member, and she died of multiple stab wounds on 18 December 1988. She too was an alleged informer, and was murdered by Richardson. The latter applied to the TRC for amnesty and stated that Zwane was killed on Madikizela-Mandela's instructions. Madikizela-Mandela in turn denied 'any knowledge of or involvement in this incident.'
The Commission also found that four youths, Thabiso Mono, Pelo Mekgwe, Kenneth Kgase, and Stompie Seipei were abducted from the Methodist manse in Soweto on 29 December 1988 by Richardson and other followers on the instructions of Madikizela-Mandela. The boys were accused by her of engaging in sexual relations with the Rev Paul Verryn, who ran the manse, and Seipei was singled out as an alleged informer. All four were assaulted in Diepkloof, and Madikizela-Mandela 'initiated and participated in the assaults' according to the TRC's Final Report, while Seipei was 'last seen alive' at her residence.
The killing of Dr Asvat on 27 January 1989 and the assault on Seipei appear to be inter-related. Evidence exists that shortly before the latter's death, Asvat, known as 'the people's doctor', told Madikizela-Mandela: 'This boy is seriously ill...You must take him to hospital.' Asvat also vehemently refused to provide her with confirmation that an abducted youth had been sodomised.
Asvat was shot dead in his surgery by Zakhele Mbatha assisted by Thulani Dlamini without robbery occurring. Both men told the TRC in considerable detail that they were promised R20,000 by Madikizela-Mandela for the murder.
Ebrahim Asvat, brother to the slain doctor, also told the Commission that the written statement of the two killers (eventually sentenced to 30 years jail) implicating Madikizela-Mandela was never produced in court, and that the police were unwilling to pursue the matter.
The TRC said that Madikizela-Mandela had 'deliberately and maliciously slandered Verryn' in an attempt to divert attention away from herself. But they too seemed reluctant to take matters further. They raised questions over the credibility of Mbatha and Dlamini's testimony.
They found that the death of Asvat and the linking of his death with the sexual abuse allegations 'raised serious concerns which the Commission was unable to unravel.' They appeared to pin the blame on the police; the detectives investigating Asvat's murder were 'hasty' in their assumptions and 'negligent' in their subsequent work (Good, 2002 and Final Report).
But of greater importance were the lies and evasions of the woman concerned and how she was consistently supported in these endeavours by senior-most persons in the ANC. Katiza Cebekhulu was a participant and material witness in the events concerning Asvat, and he was, in the findings of the Commission, 'taken out of the country and placed illegally in a Zambian prison at the request of the ANC'.
They note that President Kenneth Kaunda had 'admitted that the ANC requested his assistance with Cebekhulu.' Madikizela-Mandela was 'involved in at least the initial hand-over' of the man, who was then held for three years without trial (Final Report).
Aubrey Mokoena was once prominent in the UDF, and by 1997 an ANC MP and parliamentary committee chair. He had accepted Madikizela-Mandela's lies about the four abducted youth, and told the TRC that in 1989 'Mama' had been so overcome by the 'altruism' of a social worker that she had mistakenly associated with thugs.
The Rev. Frank Chikane had been a member of the ineffectual Crisis Committee which Nelson Mandela set up to contain the scandal, and in 1997 was deputy head of the Deputy-President's Office; he too liked to refer to Madikizela-Mandela as 'Mama,' and acted evasively before the TRC.
Cyril Ramaphosa had also been a member of the Crisis Committee, but repeatedly declined to offer his testimony to the TRC. Before the public hearings began on 18 November 1997, Dullah Omar, Minister of Justice, voiced his support in the terms which Madikizela-Mandela was herself inclined to use, that the struggle exonerated everything: murder charges against her were not comparable to the atrocities of the former minority government, and they had to be seen in the context of apartheid (Final Report and Good 2002).
The views and actions of Morobe and Cachalia were totally different. Appearing before the TRC in November 1997, they recalled the situation a decade earlier, when they were acutely aware that Madikizela-Mandela's victims were chiefly weak and vulnerable boys and girls, and that the UDF had campaigned for the release of children from government detention. Stompie Seipei's body had been discovered, and "community anger was at boiling point", Cachalia said. As national leadership of the UDF we knew we had to do something bold and imaginative.
The public statement of 16 February 1989, Morobe admitted, had a profound effect on him. "[But] this was an issue of principle that my organisation had to confront." A part of me, he said, now wants to forget the nightmare; "but another part says we cannot go forward until there's some accountability." Cachalia recommended that anyone found guilty by the TRC of gross human rights violations should be debarred from holding public office thereafter; the penalty of lustration (Good 2002).
But the evasions continued, and over four days of hearings Madikizela-Mandela could watch, on the summary of Krog (1998), powerful men 'bend over backwards to avoid saying anything bad about her.' Tutu went further and added his own and the Commission's prestige to a gratuitous endorsement of her claims.
It was as if Morobe and Cachalia and the relatives of her victims had not spoken. The TRC had attributed at least 12 killings to her and the MUFC, Trewhela in 2009 estimated 16 and David Beresford had listed some 14 actual and attempted murders. Despite this, at the hearings in December 1997, Tutu told Madikizela-Mandela "Many, many love you. Many, many say you should have been where you ought to be. The First Lady of the country...I love you very deeply...You are a great person" (His emphasis, Good 2002).
But the Commission's findings were nonetheless reasonably clear: 'Those who opposed Madikizela-Mandela and the MUFC or dissented from them were branded as informers, then hunted down and killed.' She was 'politically and morally accountable' for gross violations of human rights. Their conclusions on the role of the ANC were muted and repeatedly qualified.
It 'must bear some responsibility', they said, 'for not taking a more determined stance regarding the controversy surrounding Ms Madikizela-Mandela, particularly in the period following the unbanning of the organisation. The apparent complicity of elements within the ANC to obstruct the course of justice by removing witnesses and co-accused...is a case in point' (Final Report).
But the TRC ruled out Cachalia's specific recommendation of lustration, on the grounds that 'it would be inappropriate in the South African context.' It offered no explanation for this conclusion. The Skweyiya Commission of Inquiry, however, had earlier reached a contrary position, finding unambiguously and pertinently that 'no person who is guilty of committing atrocities should ever again be allowed to assume a position of power.
Unless the ANC is prepared to take decisive action, the risk of repetition will forever be present' (Report 1992). Marikana and other smaller scale outrages against the weak and vulnerable attest to the accuracy of Skweyiya's warning.
By Kenneth Good
Kenneth Good is adjunct professor in global studies at RMIT University Melbourne, and visiting professor in political studies at Rhodes University Grahamstown.
Source: www.PoliticsWeb.co.za