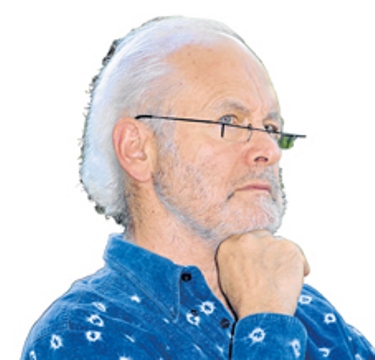 THERE is much speculation over the future of President Jacob Zuma as a number of critical issues come simultaneously to a head.

One of these is whether he will survive the Nkandla scandal, where his response and that of the ANC undermines constitutionalism and could lead to legal action supporting the findings of the public protector (PP).

For many people it seems untenable that the president of the country, with the connivance of the speaker and the majority of parliamentarians, can undermine his constitutional obligation to answer to findings of enrichment.

It is also unacceptable to many citizens that this evasion should entail political attacks on the PP.

Another is the Supreme Court of Appeal decision to release the spy tapes, seen as a prelude to legal action to reinstate the fraud charges against Zuma, dropped immediately prior to his becoming president of the republic.

It may take some time before this matter is heard and if charges are re-instituted that may be in some years time.

Personally, my belief is that such a review is not dependent on the content of the tapes. It could be made on the basis of the flawed reasons given by then acting director of public prosecutions Mokotedi Mpshe for dropping the charges. That there was an attempt to influence the timing of the prosecution did not, by his own admission, affect the integrity of the charges themselves. Whether the influence had any effect should have been left to the courts to decide.

It is claimed that Zuma remains where he is because he still enjoys the support of the ANC leadership and those owing their position to him at various levels. Support is conditional. At a certain moment the burden of scandal and the cost of leadership that is embarrassing may threaten his capacity to service these relationships and also the capacity of the ANC to rule.

We have seen unprecedented events in the last year, with the president being booed at a sacred occasion, the memorial event for Nelson Mandela at the FNB stadium.

We have also seen parts of the country becoming no-go areas for campaigning by the ANC. In addition we have witnessed a restive atmosphere in the country as a whole, with widespread outbreaks of protest and police shootings.

There are few signs of the causes of the protest being addressed, with all of the municipalities in five provinces failing to receive clean audits.

What has been clear from the start is that Zuma projects himself as indecisive, for his own reasons. His preference is to simply disappear when there is a problematic situation, thus failing to provide direction or leadership at critical moments.

The ANC and its allies know they are losing support and that the organisation's credibility is low. The SACP and Cosatu invested in Zuma's leadership as the glue that would hold together all those who united to defeat president Thabo Mbeki.

It was billed as a left project. In reality it was no such thing. There were disparate reasons for backing Zuma, and the point of unity was antagonism to Mbeki.

Some previous Mbeki loyalists had found themselves marginalised and chose to support Zuma in order to make a comeback. Some saw the swing towards Zuma and even though they had never opposed Mbeki they switched support.

The SACP and Cosatu had political differences with Mbeki, partly for sidelining the alliance but also as the main protagonist of GEAR. But Zuma had never said a word against any policy direction that Mbeki had taken. The left, in depicting Zuma as different from Mbeki, misrepresented his political history.

Then, again, there was a range of business people who hoped to benefit from whoever became president and thus backed Zuma.

Finally, there were a range of shady characters who jumped onto the Zuma bandwagon in order to continue to reward Zuma and be rewarded in return, and this has happened.

If Zuma was presented as the glue that could hold together a disparate group with often-conflicting interests, it did not take long for the unity to break down.

Appointment of left leaders to office has not meant that left programmes have been followed. In fact, the macro-economic policies to which they objected have largely been continued.

My sense is that Zuma could go tomorrow or stay and possibly even see out his term of office.

The questions we, as citizens, need to ask are whether Zuma's departure would solve our problems, and whether they can simply be put at the door of this one individual.

Undoubtedly Zuma has attracted high levels of adverse publicity due to his patterns of conduct, not only his links to patronage and corruption, but also his identification with extreme patriarchal views, running against constitutional values.

But before we celebrate, should he be removed, we need to ask what will be done about the environment within which Zuma has thrived.

Whether Zuma stays or goes we, as citizens, need to ask what we want in our country. What do we need to do to recover and safeguard our democratic gains?

Regrettably, that cannot be answered overnight. But we need to be active in deciding our own future.
Article by: Raymond Suttner
Article Source: Dispatch Live