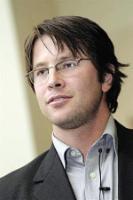 Higher education in South Africa urgently needs to save one of its most endangered species — deans of student affairs.
Recent restructuring at some universities has produced administrative management offices such as a director or deputy registrar of student support services.
Yet "student affairs" lies at the heart of the life cycle and ecology of universities, and is essential to sustain their transformation projects.
Properly understood, student affairs entails not only support services but also the full learning experience and holistic success of students. "Support services" include student development and governance, counselling, health and wellness, housing, sport and finances.
But student affairs includes student-training programmes for leadership and career, citizenship, personal and scholarship development. Especially in the case of its training programmes, student affairs officials daily decide on curricula and methods of learning and assessment that are suitable for students to gain graduate attributes for active citizenship and professional success — decisions that make up the "co-curriculum" of the institution.
Just as faculties lead and seek student success in the formal curriculum in the classroom, so student affairs leads and seeks student success in the co-curriculum outside the classroom. Knowledge work in the classroom continues outside the classroom, which requires equal measures of intentionality regarding learning and development in faculty and student life.
To all our better-known debates on education, I believe we must add this one — that is, the major role student engagement outside the varsity classroom can play in addressing national rates of increasing graduate unemployment and decreasing social capital.
This is precisely the space where much of the broken spirit and lost opportunities of young people — commonly attributed to our schooling problems — can be (and often already are) restored.
But we in South African higher education need to pull up our socks here. For this reason, managers in student affairs must firstly lead co-curricular learning and then direct student support services in support of institutional goals of holistic student success. Replacing a student affairs deanship with an administrative office compromises both the priority focus on student learning and development outside the classroom and the institutional alignment and integration of support services.
Without this focus on student affairs, students and staff across the institution will daily face not only competing demands in faculty and student life but also, more critically, incoherent institutional values, identities and knowledge claims — key risks in the process of institutional and knowledge transformation.
Deans of students have become an endangered species because of confusion about the role of their portfolio in relation to the academic project of learning and graduate development. But this confusion could be clarified by institutional debates on the co-curriculum, integrated learning and institutional graduate attributes.
Without such clarity, decisions on student affairs become vulnerable to immediate considerations of local institutional realities. Saving student affairs requires that its deans actively make it form part of institutional processes of knowledge and value transformation, as well as to engage and reflect these processes in its own environment.
Led by a dean, a transformation agenda for student affairs should address firstly a review of the content and learning methodologies in student life programmes and services, with the goal of designing a formal co-curriculum — a curriculum that intentionally considers questions of epistemology and pedagogy in leadership, citizenship and the career development of students.
Secondly, such an agenda needs a review of the integration of services in its organisational architecture so as to respond holistically and seamlessly to student wellness indicators, such as in the design of integrated pathways of student experience that place services close to diverse cohorts of students.
Finally, student affairs must review the interfaces of development programmes and support services to intentionally support and contribute to the transformation of knowledge and institutional values in conjunction with faculties — the combined engagement of curriculum and co-curriculum.
Saving the deanships of student affairs is to higher education what saving the rhinos is to our natural resources — a barometer of intent and commitment that runs counter to the prevailing university leadership trends.
By Rudi Buys
Source: Mail and Guardian
Picture source: Rapport
Rudi Buys is dean of student affairs at the University of the Free State