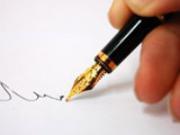 Makana administrator responds to criticism of her R27 000 per day "salary" to fix up Grahamstown
TO ALL SOUTH AFRICANS AND THE PEOPLE OF MAKANA
I grew up under apartheid like any young African girl and at a very early age I experienced the ills of apartheid. I made a personal choice at the age of 13 and decided to join the struggle. I did this motivated by one thing and one thing only to play my part in bringing a change to a society and a people whose lives had been so dehumanized and I belonged with them.
I was a little fortunate than the rest of South Africans in that my father was a nurse so he could afford to put food on our table and he could even afford to provide security for my student loan to get admitted to Rhodes University.
I lost my mother at the age of 3 and I was raised by my father and he single-handedly raised me. He had great ambitions of what I would become and was a little disappointed when I chose to join the struggle as he had other plans for his little girl. He supported the struggle, make no mistake, but he just wished that given the repression that came with being an activist that it will not happen to his 'little girl'.
I suffered in the hands of the apartheid regime as many activists did and in my matric year I spent 5 months in jail. I am sure many people suffered more than me and they were even killed in detention and for some families they still don't know how and where their children died or are buried.
My father instilled very strong values to my siblings and me. I remember in 1996 when I came home to show me the car I had bought (my first BMW) we invited the neighbours as it customary when a child achieves something in the African culture. When everybody left, he called me to a meeting and asked me one question - "where did you get the money to buy this car" He went on to say that Mntwanam (my child) whatever you do, never steal from your people. This is a statement that was so fundamental to whom I am and really shaped who I am and what kind of a public servant I am.
I have served for more than 15 years as firstly the CEO of Amathole District Municipality to my last government job as the Director General of Water Affairs. I was honored to serve my people especially in the formative years of our democracy and I will never forget that opportunity.
For the record, I worked hard with teams of very committed public servants in turning around the disclaimer (audit opinion) for the Marine Living Resources Fund and believe it or not the Department of Water Affairs. In the year I was responsible for the full financial year the DWA achieved an unqualified audit. Although I am not looking for accolades, nobody even mentioned this achievement.
Since my name has been announced as the Administrator of Makana various statements have been made about me in the media - ranging from being incompetent, corrupt, self-serving and only interested in maximizing benefits from the public purse (see Herald report). For the record, my dismissal at Water Affairs was found to be unfair and I was paid for the balance of my contract. (See Bargaining Council case Pam Yako vs. the Department of Water Affairs).
During the time of the case I was labeled a villain and a corrupt individual and when I received my Bargaining Council's Independent Arbitration decision I chose to walk quietly and find new ways of serving my people. I did this against the advice of some friends who knew me and had worked with me who felt that the public needed to know about the outcome. I had officially retired from the public service.
When the Makana situation arose, I had a lot of people calling me to take the responsibility and the challenge as somebody who grew up in Grahamstown. I tried very hard given the situation the municipality finds itself under and I have been since day one been a subject of political point scoring, factionalism, corrupt tendencies and everything was thrown at me.
Notwithstanding the challenges and lack of resources and support I soldiered on, as I really believed in what I was doing and was given hope by the stakeholders I addressed in the last month. After, I gave a talk to the business chamber on Thursday (20 November, a lady came up to me and asked for a hug and said to me you are very brave. I will forever hold that gesture in my heart especially as this was a white lady (this is relevant given our apartheid history).
Coming to the latest issue around my "salary" (Front page of the EC Herald on 24 November 2014). Firstly the headline is misleading as it brands this as a salary as opposed to total cost to company. I was at pains to explain to the journalist that this amount included my accommodation, cellphone, working tools including laptop; my travel between where I reside and Grahamstown every week and she notoriously decided to be sensational and course a stir in the public discourse.
The journalist that contacted me already new the figures and it look as though she was fully briefed about the exact detail of the figures as they appear in internal contracts in Bisho. This can only mean one thing. Someone in the system is out to spread lies and malicious rumour. And the journalist was only happy to write the story and headline, besides the facts I provided.
Newspaper headlines are read in many media platforms or breakfast programs in the country and the journalist knew exactly what she was doing. This sparked a lot of emotion, attack and challenge from the viewers and listeners aimed at my person.
The story line in the public discourse goes - "the corrupt and self-serving Pam Yako does it again" I give it to her and everybody else who has been against my appointment at Makana they have once again managed to attack my person. I take courage in a statement made by a friend that 'Pam given the level of personal attack at you - you must be doing something right - the people who are hell bent in bringing Makana down and by extension destroy the lives of the inhabitants of the town I must say are succeeding.
Given our history I cannot help to wonder that the people behind this concerted discrediting campaign and those that were behind my experience at Water Affairs are at it again. This is all taxing to myself as an individual and my reputation and integrity is permanently under scrutiny and attack and as in the words of a famous activities 'black man (woman) you are on your own' .
Given my non-racial history I will not for one minute make this a racial issue - but as a black woman I do feel the racial and gender undertones. I am further aware of the impact of my decision to the people of Makana who in all my engagements with them expressed hope - well I feel you and I am alive to your plight but I am a human being I have feelings and I have a heart.
I am now in the process of consulting with my employers and my family and I will be, very soon be announcing my decision about my continued or the end thereof of my tenure at Makana. I only feel for the people of Makana and hopefully something positive will come out of this.
Your humble servant
Pam Yako
Source: Politics website