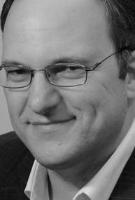 The last week has been dominated by news, this time not of ructions within the ANC or Cosatu or Numsa, but by developments within the DA. The announcement that Mamphela Ramphele (the pronunciation of which is a work in progress, while thankfully the spelling has not) was going to be the presidential candidate for the DA was described, famously, as a "game-changer" for our politics. However, events have moved on, fairly dramatically since then, and we've already seen this particular marriage end embarrassingly in the divorce court. Developments reveal several things about our politics: that race matters, that class politics is still some way away, that politicians will do almost anything to get ahead, and that the DA is at last becoming a party that can be part of the national conversation. But it also reveals that candidates with massive egos and a without devoted base simply cannot hack it in South Africa.
The Sunday Times lead this weekend was a typical splash for the paper, with its talk of deadlines and ultimatums and late-night meetings and contradictory statements from the DA and Agang leader, Mamphela Ramphele. There was even the astutely political observation that "a man who appeared to be a butler answered the buzzer" when the paper visited Ramphele's home in Camps Bay and were informed that it was not possible to see her without an appointment. The paper also claimed that at one point Ramphele had proposed to Helen Zille a "uniquely South African solution" that would see her being the presidential candidate for both Agang and the DA.
In a country beset with big political egos, the arrogance of such a suggestion is absolutely breathtaking. Ramphele is a woman who has claimed that every announcement she makes is of "national importance". When she was going to launch she insisted everyone had to be there only to completely cock up the announcement of Agang's formation when she got there.
It is clear that she has simply not been able to create any kind of structure whatsoever.
For reasons that are simply baffling at the moment, Agang is being treated in the media - and perhaps by some politicians - as a political party that actually matters. There are reports about its possible future. But who cares? It's twelve employees and a few people who are volunteers. And just about all of them will be driven by hatred of the ANC, and possibly even the DA, rather than a desire to create something different. Without Ramphele, it's a party that would get no attention/airtime whatsoever.
However, Agang's situation with Ramphele at the helm was no different. To be blunt, she is not someone who is easy to track down. When radio programmes need to speak to her they've been told to give two days' notice. Seriously? In this kind of environment? Where the media cycle has sped up unbelievably in the last few years? Where more politics is happening in the media now than ever before? Where even the ANC has to spend time, money and effort on making sure its top leaders are accessible to the media, to give their side of the story? And this is a media the ANC could, sometimes rightfully, claim is hostile to it. But Gwede Mantashe will still (sometimes) happily answer his phone; he can play the media game, because he knows it matters.
In the final analysis, the DA is probably better off without this kind of ego and having to tread on eggshells all the time. You could imagine the situation; it's Sunday lunchtime and the SABC is having a TV debate that night in Jo'burg. Gwede Mantashe, Julius Malema, Terror Lekota. And the invitation goes out to Ramphele. Would you want to be the youngster facing the butler or about to ask her to jump on the next flight to Jo'burg? You know that poor sod will probably be thinking, "Helen would do it."
After the announcement of the break-up last night, the DA is lucky it will not have to deal with that sort of crap. Good. It's never good for politics when the politics of an individual ego end up hurting the interests of the party. Those who watch the ANC and its behaviour around Nkandla would have to agree.
Now, while it's fun to point fingers at people with an ego, there is a serious point to all of this. It's that often those with this kind of issue do not usually have a proper constituency and at the moment, it's pretty obvious that this is the case with Ramphele. She simply does not have a constituency the way President Jacob Zuma, or Paul Mashatile, or Helen Zille does. Zuma, of course, has Kwa-Zulu/Natal, and huge swathes of this country behind him. Mashatile has the Gauteng ANC firmly behind him. And if you've ever seen Zille with an audience in Cape Town, you will know that she has a group of people who will follow and push her into power there.
Ramphele has not campaigned or done anything that would make people want to vote for her. And this is implicit in her actions over the last week. Becoming another party's candidate, a party that wants you "not just because she's black", shows that party is making a bet that its core white voters won't drop them (because they want to vote against the ANC and Zuma) and is hoping against hope that Cope voters would chose Ramphele over Zuma.
Ramphele is not the first "presidential candidate" to have this problem. In 2009 Cope, as a compromise between its warring factions, anointed Bishop Mvume Dandala as its candidate. Again someone with no natural constituency, someone who fell silent when microphones were thrust in his face and had to be prepped by his handlers. And while the party did okay considering, he has gone the way of the rest of Cope since then.
Someone else who has had this problem more recently is in fact Deputy President Kgalema Motlanthe. As the Mail & Guardian famously put it, he tried to win "a cage-fight through flower arranging". He was silent about everything in his campaign to beat Zuma in the run-up to the ANC's Mangaung conference. So silent that up until the last minute, no one really knew if he was going to run at all. And despite what seemed to be some frustration with Zuma's rule within the ANC, no effective campaign was run, because he simply wasn't up to it. Again because he had no core constituency behind him, a group that would back him no matter what.
Intriguingly, there is another politician currently occupying a top position with exactly the same problem.
Any ideas? Anyone? Anyone?
Ok, we'll help you. He's the current Number One's Number Two. In other words, Cyril Ramaphosa. He occupies what you could call the second-most important position in the country, and yet appears to have no natural constituency. There does not seem to be any group of people who would be his natural supporters. Outside business, of course.
And like Ramphele, there seems to be reluctance to be a part of the national discussion or to do the media interviews. As Judge Johann Kriegler once put it in a radio interview (before Mangaung), "Have you ever tried to track down Cyril? It is impossible." Even now, Ramaphosa may pop up on CNN occasionally, but he's not someone you see often on domestic TV or hear on our radio stations.
In the final analysis, while Ramphele does have certain attributes the DA would want, these are still no match for having a figure-head, a symbol, with their own constituency. A group that will back them no matter what. Ramphele doesn't have that. Zille does.
The DA is going to be better off without Ramphele in the long run. It will have to enlarge its constituency on its own.
By Stephen Grootes
Source: Daily Dispatch
Grootes is the senior political reporter for EWN, and the host of the Midday Report on Talk Radio 702 and 567 Cape Talk. He's also the author of SA Politics Unspun, which is available in all good bookshops now. And on Amazon.
Stephen Grootes studied at Rhodes University