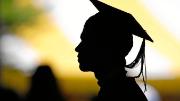 Of the 4 000 professors in SA, only 34 are women. The cards are stacked in men's favour, says Professor Esther Ramani, and that has to change.
Successful professional women are often asked, for example, how they achieved their success while also raising three children "because we all know that a woman actually does most of the childraising and the housework even when holding down a full-time job," said Esther Ramani, professor of applied language studies at Rhodes University.
"And men aren't asked the same thing because everyone knows that a man might be the father of three but may actually be doing just 5% of the childcare and housework."
Ramani is one of the very few black and female professors in South Africa. Out of the 4 000 professors in South Africa only 4% are black, according to an August 14 article in City Press.
And fewer, still, are women.
Ramani works in the Institute for the Study of English in Africa and has been tasked with developing a Bachelor of Education honours module in bilingual education. Before that, she worked at the University of Limpopo where she cofounded, along with her partner, Michael Joseph, South Africa's first dual-medium degree.
It offered a BA in contemporary English and multilingual studies – half in Sepedi and the other half in English. It was Ramani's way of partially combating one of the reasons for South Africa's high dropout rate: "Students have the benefit of learning in the language they are strongest in and at same time are getting access to really good English."
End gendered month, but not now
She spoke to the Mail & Guardian about what not to ask when interviewing successful women; why there are so few black and female professors in South Africa, the importance of Women's Month; and why school pupils as well as students need to learn in their home languages for longer.
"When you ask a woman how she did it with her kids and running a home, I know it sounds like 'why should she be framed by her domestic reality', but she does these things in addition to her full-time job, not in spite of them … You need to celebrate that," Ramani said.
But she said asking a woman what her husband thinks of her success is just not on. "A man would never be asked the same thing."
These questions arose because of women's "tremendous investment in both her family and work", but the time for gendered roles needed to come to an end.
The time for a gendered month would also need to come to an end, but not for some time yet. Having a dedicated Women's Month was sad, yet still necessary, the professor said.
"It's sad that we generally sit up and acknowledge women's achievements in this month but it's also good to highlight the terrible inequity that exists between the sexes in our society, and as long as oppression of women continues, so should Women's Month," she said.
Then she laughed: "I look forward to a time when we won't need to have Women's Month any more."
Universities don't support women as mothers
One of the many spaces where that "terrible inequity between the sexes", as well as racial discrimination, has made itself most conspicuous in universities.
According to the City Press article "only 34 or 0.85% of the total number of South African professors are women".
This is because universities are not supporting women in the very important role they play in bearing and raising the next generation, Ramani said.
"The situation globally is this: as long as you have family commitments you will be a late starter when it comes to academic success. There is a tension between fulfilling family responsibilities and fulfilling academic responsibilities."
She said women struggle to forge an academic identity because they are "always juggling so many things". According to society's norms, women were expected to do school lifts, cook, clean the house, and nurture children, she said. These were not struggles that men face and, even if they do, it's to a much lesser extent.
"There are no places at universities where a woman can nurse a baby or express milk for example ... These details of a woman's life, especially when she becomes a mother, are often considered private and not something that universities need to take on board, especially when management is dominated by men."
After a recent visit to the United States, Jonathan Jansen, vice-chancellor of the University of the Free State, has begun work on making a lactorium or lactation room available for his staff.
Need to address what drives women away
Ramani said "patriarchal" universities needed to put in place measures that aggressively recruited "capable women and support female role models". They also needed to address the things that constrain women and black academics, like intimidation, sexual harassment and intentionally or unintentionally making condescending requests.
"In one university where I worked, women are asked to photocopy notes, handle more lectures … things you wouldn't ask a man to do. Many women there are only on temporary contracts."
"In other universities I have heard some black colleagues say they do not feel they have a voice. They have strong views but cannot express them freely," Ramani said. "We all talk about transformation, gender and race inequity but universities actually need to put measures and forums in place where people feel comfortable talking about these things. For example, at Rhodes University there is a staff survey that is being carried out in which the acting vice-chancellor Sizwe Mabizela has urged staff to write about whether they feel at home at Rhodes. What are their experiences? Do they feel comfortable? Are there things happening that are preventing them from being who they want to be? More of this needs to happen to address invisible forms of racism and sexism."
Because of the dearth of support for female academics Ramani, while still a professor at the University of Limpopo, founded the University of Limpopo Women's Academic Solidarity Association in 2007.
The association aims to explore ways of dealing with the personal, administrative, financial and institutional factors inhibiting female researchers at the university, encouraging young female academics to consider a career in research and for more women to supervise research.
It provides networking opportunities with women researchers at other institutions; has organised workshops to develop time management, assertiveness and academic writing skills as well as writing retreats where members are given a few days away from university and family responsibilities to focus exclusively on academic writing.
It is still operating successfully today.
By Victoria John
Photo source: Reuters
Source: Mail and Guardian