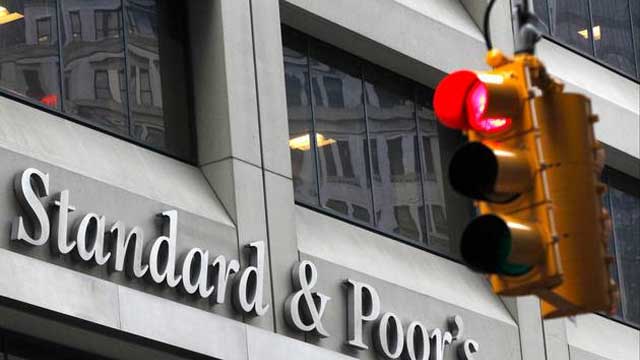 The lives of ordinary citizens just went into a downward spiral as a result of South Africa being reduced to junk status.
This is according to academics from Fort Hare (UFH) and Rhodes universities in setting out some of the medium- and long-term implications for the province.
Chair in economics and deputy dean at UFH Professor Municinga Simatele, Nedbank said: "Junk status in simple terms means that the country is now viewed as a bad borrower.
"As with any borrower, the country is expected to have the capacity to repay its loans. Junk status implies that lenders think SA's capacity to service its loans has diminished.
"International capital is an important source of capital for SA, but because of this status, it has become a less desirable investment destination, as some investors are not allowed to invest in destinations with a junk status."
Although citizens might not feel an immediate pinch , the poorest will bear the brunt the most.
Professor of tax at Rhodes Business School Matthew Lester said junk status would have dramatic effects on all South Africans.
"No person, province, or municipality is going to be immune."
He said the biggest effect was that the rand would devalue for some time, which would see an increase in interest rates and imported prices.
Food and fuel were likely to be the first to be hit.
He said the rand declined yesterday by a further 2%.
"It now stands at R13.70 to the dollar. This is no blue sky scenario. The exchange rate, and the price of food and fuel alone are enough to cripple us."
Growth in the Eastern Cape, a province already characterised by skewed economic development, would take a beating.
However, this would be felt in the medium and long-term.
Simatele said because the province was currently not a major investment destination, no immediate impacts were likely to be felt.
"For the Eastern Cape, where most households have low incomes, effects will be felt through higher costs of servicing hire purchase and store cards for example.
"Car loans and mortgages could become more expensive. That means less money going elsewhere.
"For example, if your mortgage rates go up, you will not sell your house but rather move money that you are spending on groceries, into paying your mortgage.
"Government funding will be diverted. Government will have to spend more money repaying its existing loans and any further borrowing will be more expensive.
"Welfare grants in the Eastern Cape are likely to be affected, at least in the medium-term. Most students in the province are reliant on NSFAS, and if the budget is not well managed in the wake of the downgrade, this could affect the government's capacity to continue funding education."
Lester predicted it could take up to five years to reverse the junk status.
"This won't change anytime soon, unless real progress is made. Significant changes will have to take place to restore confidence in the country. This will not happen overnight." — nonsindisoq@dispatch.co.za
Image by: Brendan McDermid / REUTERS
Source: http://www.dispatchlive.co.za/news/2017/04/05/junk-status-no-blue-sky-scenario/
Source: Dispatch Live
Please help us to raise funds so that we can give all our students a chance to access online teaching and learning. Covid-19 has disrupted our students' education. Don't let the digital divide put their future at risk. Visit www.ru.ac.za/rucoronavirusgateway to donate