South African teachers switch languages in class: why policy should follow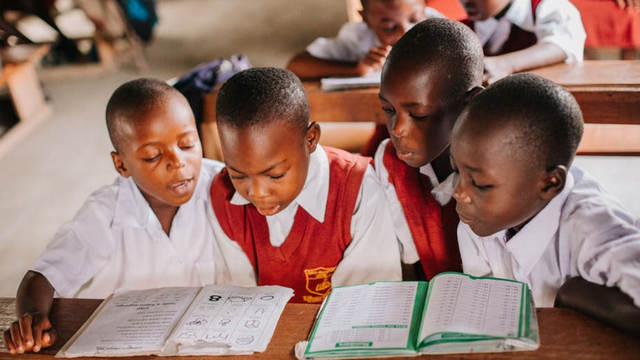 Date Released : 09/09/2019
If you step into a classroom in South Africa's Limpopo province during a lesson, you're very likely to hear the teacher speaking more than one language. She might begin a sentence in English, and then switch to Sepedi – the African language most commonly spoken as a mother tongue in the province.
How Toni Morrison's legacy plays out in South Africa's universities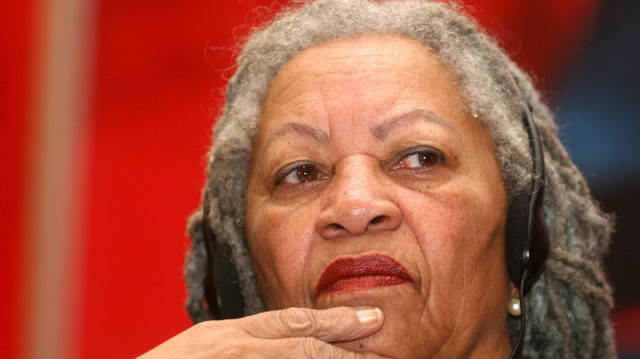 Date Released : 14/08/2019
I first encountered Toni Morrison during my undergraduate years at Rhodes University in South Africa where her Pulitzer Prize-winning novel, Beloved (1987), was taught as part of an American Literature course.
David Koloane fought for the right to define himself – and his art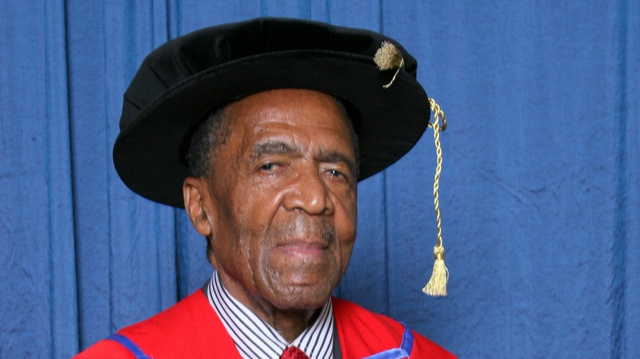 Date Released : 24/07/2019
Dr David Nthubu Koloane, who was born in South Africa in 1938, was an extraordinary pioneer in the visual arts who fiercely defied any form of categorisation.
Old IQ tests not good for our kids, say experts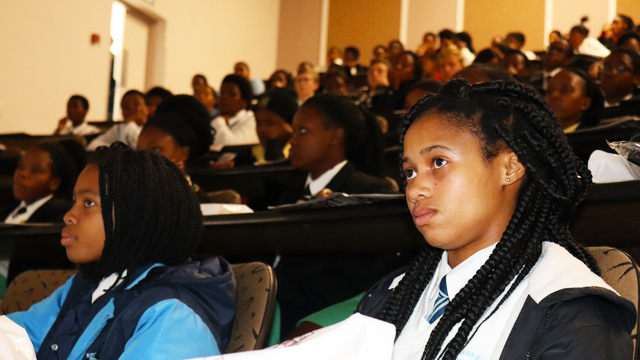 Date Released : 23/07/2019
Educational psychologists described the widely used IQ test, Senior South African Individual Scales-Revised (SSAIS-R), as obsolete and not relevant to children growing up in the 21st century.
Smallholder crop farming is on the decline in South Africa. Why it matters.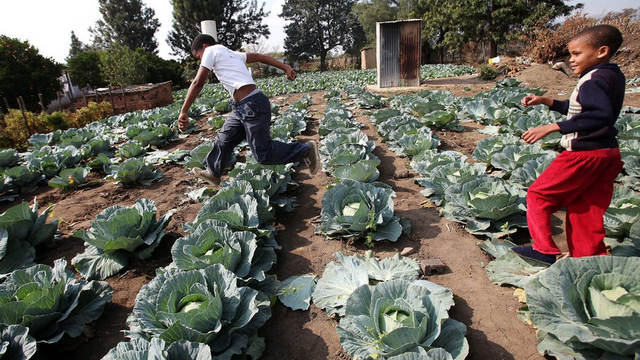 Date Released : 04/07/2019
Over half a million households in South Africa's former homelands disengaged from farming between 2011 and 2016, according to Statistics South Africa. This represents a loss of one in five crop farming households.
How South Africa's universities are making more students multilingual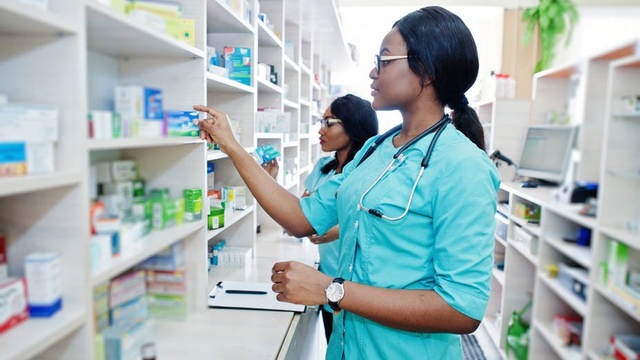 Date Released : 24/05/2019
South Africa is a multilingual, multicultural space. As is the case for many other countries in Africa, it has a number of official languages – 11.
Arts and culture were given money in South Africa's budget. Why it matters.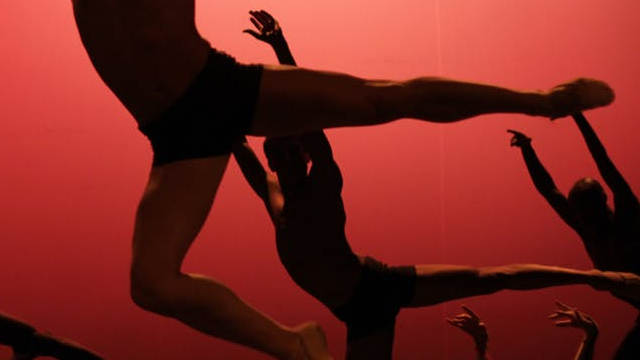 Date Released : 14/05/2019
Analysts came to a range of conclusions about the budget speech delivered recently by South Africa's Finance Minister Tito Mboweni. But few paid attention to his comments on arts and culture. He made a commitment that National Treasury will identify funds to support a new national theatre and museum, among other initiatives.
Why embracing indigenous languages could have major benefits for Kenya
Date Released : 14/05/2019
Kenya is a multilingual country with over 42 different indigenous languages. In addition, foreign languages are used by minorities in major towns and in some learning institutions. The most dominant foreign language is English which is an official language alongside Kiswahili.
What we learned when our map of southern Africa's rivers went viral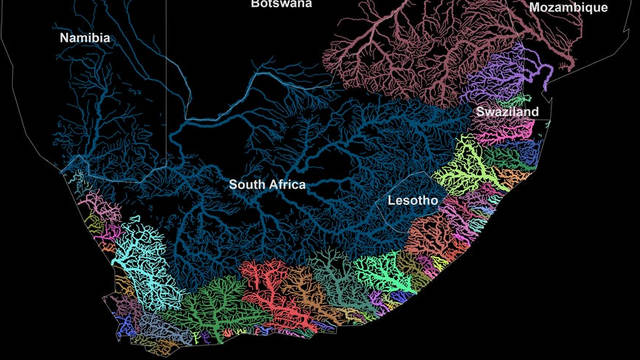 Date Released : 14/05/2019
Can you name the river closest to where you live? Have you ever seen that river on a map? How would you react if you saw that river, and others near you, in a map unlike others you have seen before?
South African research output has risen, but caution must temper celebration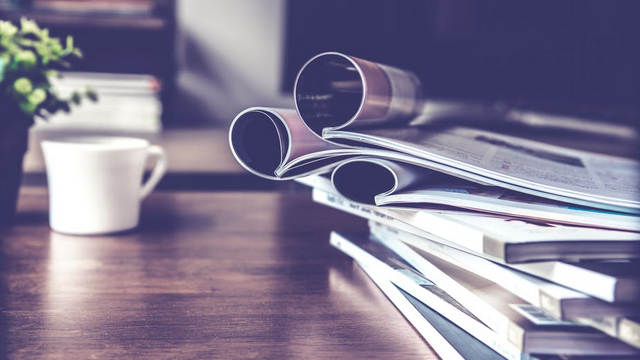 Date Released : 14/05/2019
Each year, Nature, a research output database, publishes its index of high-quality research outputs across a range of journals within the natural sciences. Topics range from climate change to human biology. The data on the index represent output by institution, by country and by extent of collaboration.
Universities must stop relying on software to deal with plagiarism
Date Released : 26/04/2019
Educational software – whether it's a teaching aid or a program designed to help teachers with administration – is big business. The recent multi-billion dollar acquisition of Turnitin, a program that is used around the world to flag possible evidence of plagiarism, is further proof of this. But does this application mean that universities are actually dealing with plagiarism?
How South Africa can grow its gaming industry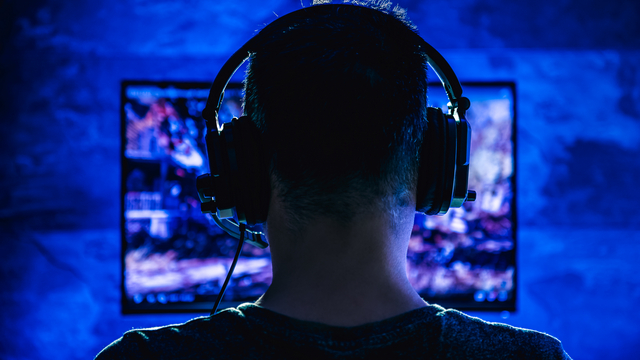 Date Released : 26/04/2019
In 2018, the global gaming industry consisted of 2.3 billion consumers, who spent nearly US$ 138 billion on games. Research done two years ago showed that there were more than 11m gamers in South Africa.
Fixing South Africa's public schools: lessons from a small-town university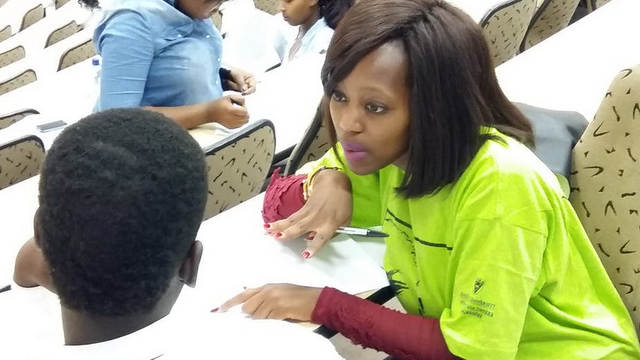 Date Released : 26/04/2019
South Africa's public schooling system is riddled with problems. Drop-out rates are high, pupils lack proper support and mentoring, and the transition from school to tertiary education is often overwhelming. But what happens when universities, NGOs and schools work closely together to address these issues? The Conversation Africa's Natasha Joseph spoke to Professor Di Wilmot about an initiative in Makhanda (formerly Grahamstown) to improve the outputs of the small town's public schools.
Forensic linguistics holds promise for South Africa's legal system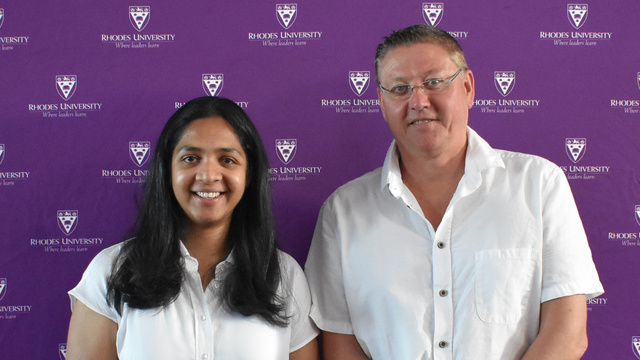 Date Released : 21/01/2019
Most people are familiar with the tenets of forensic science: the pieces of evidence found at a crime scene that, thanks to technology, can be interpreted to provide solutions. But not many are aware that another discipline, forensic linguistics, can play a valuable role in interpreting evidence.
African elephants in literature – lessons in exploitation and compassion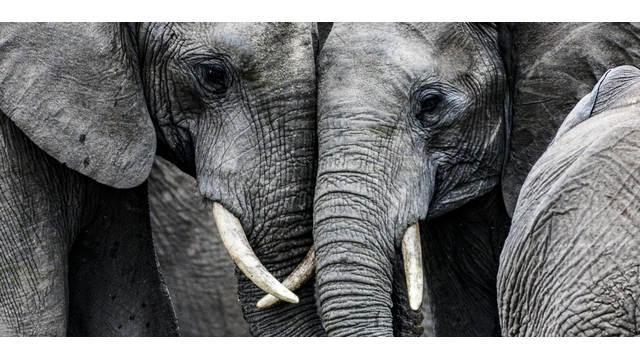 Date Released : 01/11/2018
About 15 years ago I was in a Minneapolis conference centre, about to deliver a paper on elephants in Southern African fiction, when I encountered a curious local in an elevator.
South Africa's jobs summit failed to tackle the hard issues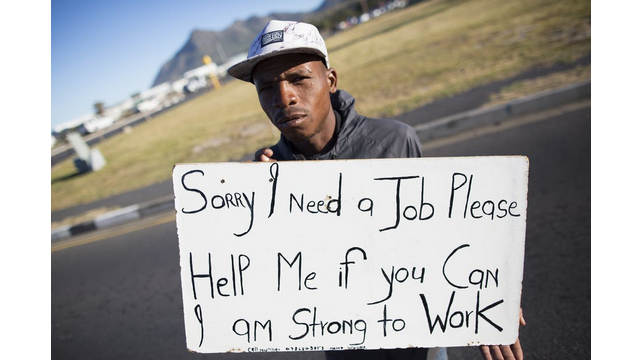 Date Released : 25/10/2018
South Africa recently hosted a Jobs Summit that brought key stakeholders –government, business and labour – under one roof to find better ways of tackling the country's stubbornly high unemployment rate.
South African journalism's problems are bigger than ethics: they're about ethos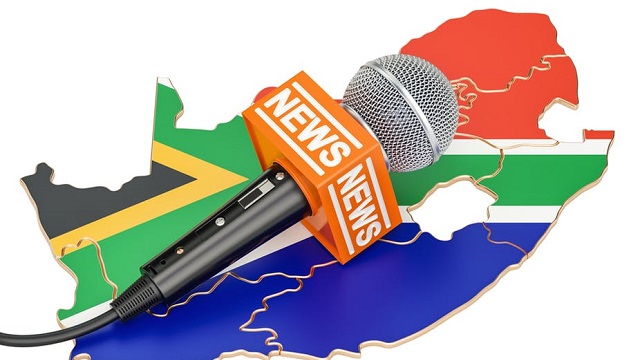 Date Released : 21/10/2018
When the editor of the Sunday Times in South Africa, Bongani Siqoko, published an apology in the newspaper earlier this month he surely set a new precedent in the country's journalism.
Informal economies are diverse: South African policies need to recognise this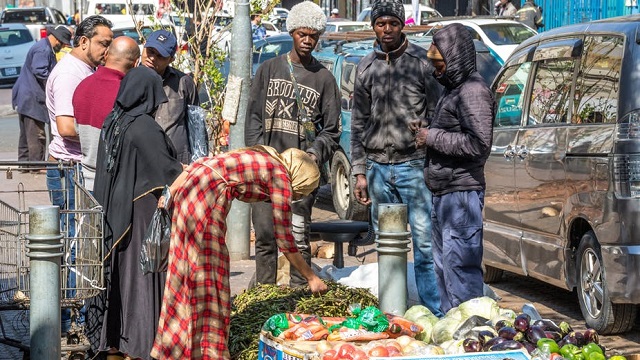 Date Released : 15/10/2018
South Africa is currently mulling over ideas and agreements that recently came out of a two-day jobs summit.
Scene is set for interesting contest in Zimbabwe's upcoming poll
University writing groups provide an unexpected space for change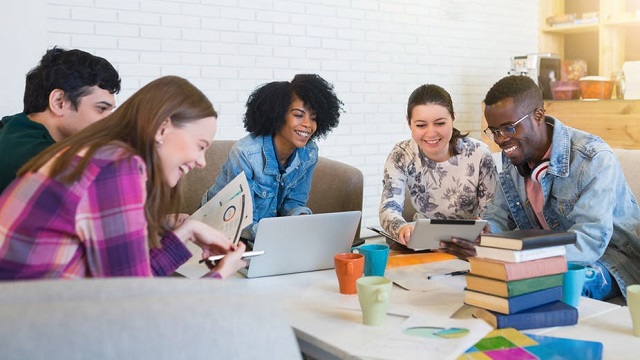 Date Released : 28/05/2018
In a seminal paper on what constitutes quality in education, scholars Lee Harvey and Diana Green argue that a "quality education" is one in which a student experiences a "personal transformation" as a result of enhancing and empowering mechanisms.
Land claims in South Africa: it's about the meaning of the land, not just money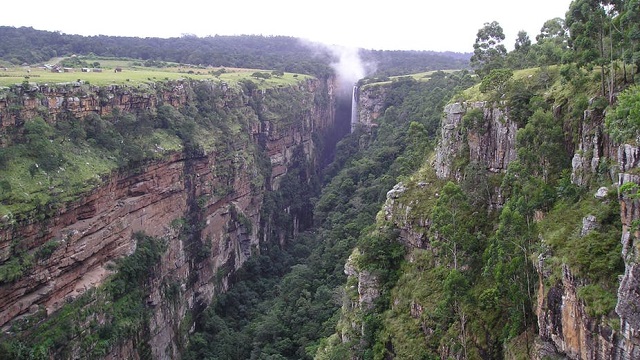 Date Released : 05/08/2018
Land distribution and people's access to land have always been high on the political agenda in South Africa.
Why it's good news that Swahili is coming to South African schools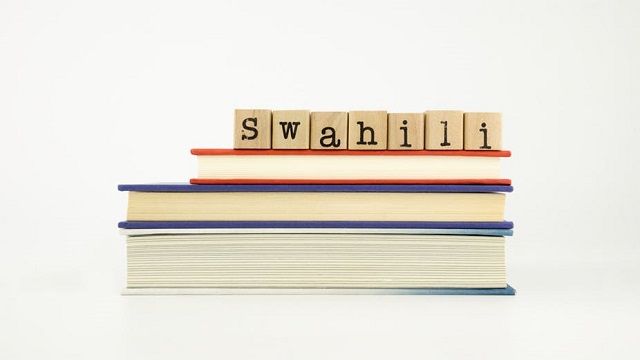 Date Released : 04/10/2018
Kiswahili will, from 2020, become the latest language to be taught in South Africa's classrooms.
Fossil find offers first evidence of four-legged aquatic ancestors in Africa
South Africa's Cape Rockjumper numbers are falling and we're not sure why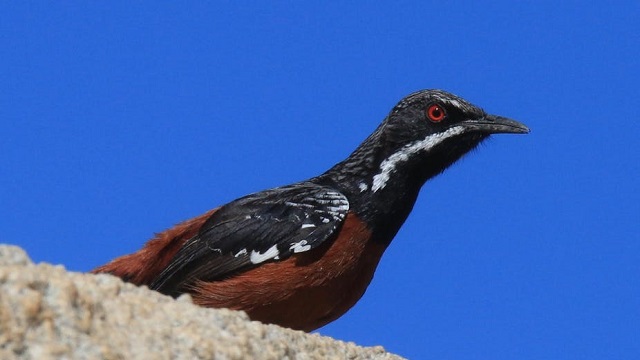 Date Released : 31/05/2018
The Cape Rockjumper (Chaetops frenatus) is a bird found only high in the mountains of south-western South Africa - and its days may be numbered.
Capturing the Soweto Uprising: South Africa's most iconic photograph lives on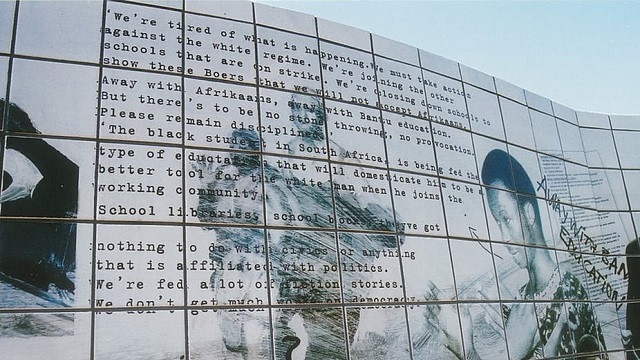 Date Released : 15/06/2018
Sam Nzima, the photographer who captured the iconic image of the 1976 Soweto Uprising passed awayon May 12, 2018.
Why Nigeria is not prepared to deal with flooding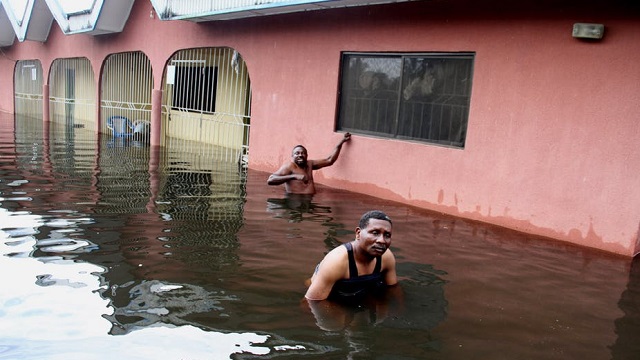 Date Released : 01/10/2018
Numerous rivers criss-cross the length and breadth of Nigeria, running both east-west and north-south.
South Africa's print media is failing to empower citizens on corruption
New labour legislation to 'hurt workers, split unions'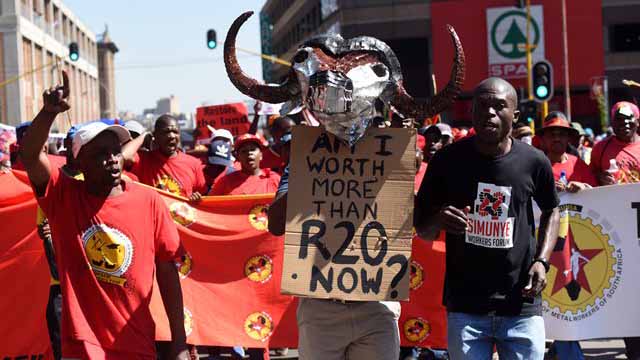 Date Released : 02/05/2018
Unions with the ANC see the new laws as a victory but Saftu is resisting those laws and it will lead to further splits, an analyst says.
Zuma must 'go back to Robben Island'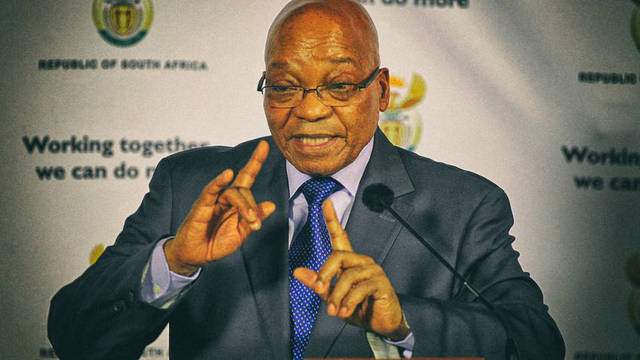 Date Released : 08/04/2018
Former president Jacob Zuma must be jailed if convicted of corruption, ANC veteran Andrew Mlangeni has said.
Nomzamo from Bizana: remembering Winnie Madikizela as a young woman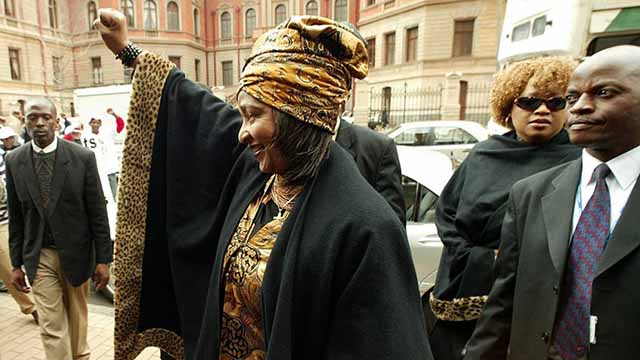 Date Released : 04/04/2018
Within hours of Winnie Madikizela's death debates about her life began to rage.
The role of NGOs in Africa: are they a force for good?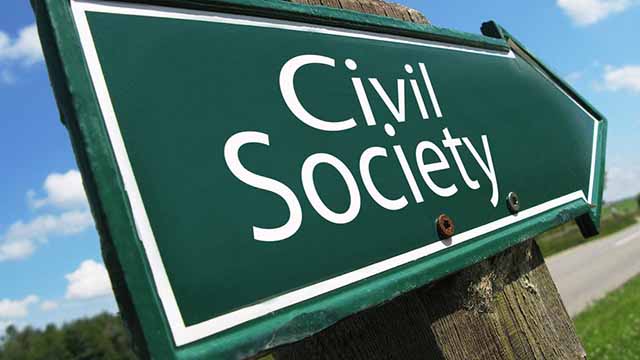 Date Released : 25/03/2018
Non-governmental organisations have become key actors in responding to poverty and related suffering.
Fix monitoring and evaluation for better service delivery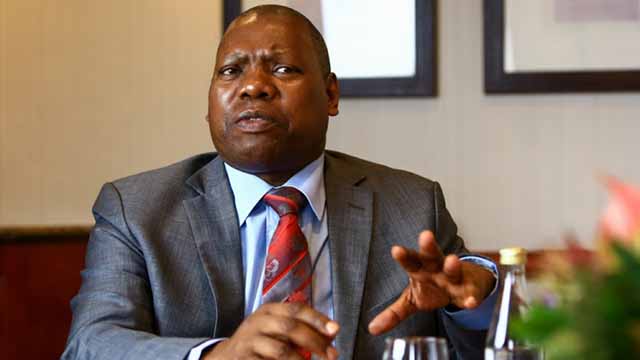 Date Released : 09/03/2018
The appointment of the new local government minister is a cause for optimism. However, Zweli Mkhize needs to recognise that the problems faced by municipalities in SA — which result in poor service delivery and led to 173 municipal service delivery protests in 2017 — are systemic.
Multilingualism must be celebrated as a resource, not a problem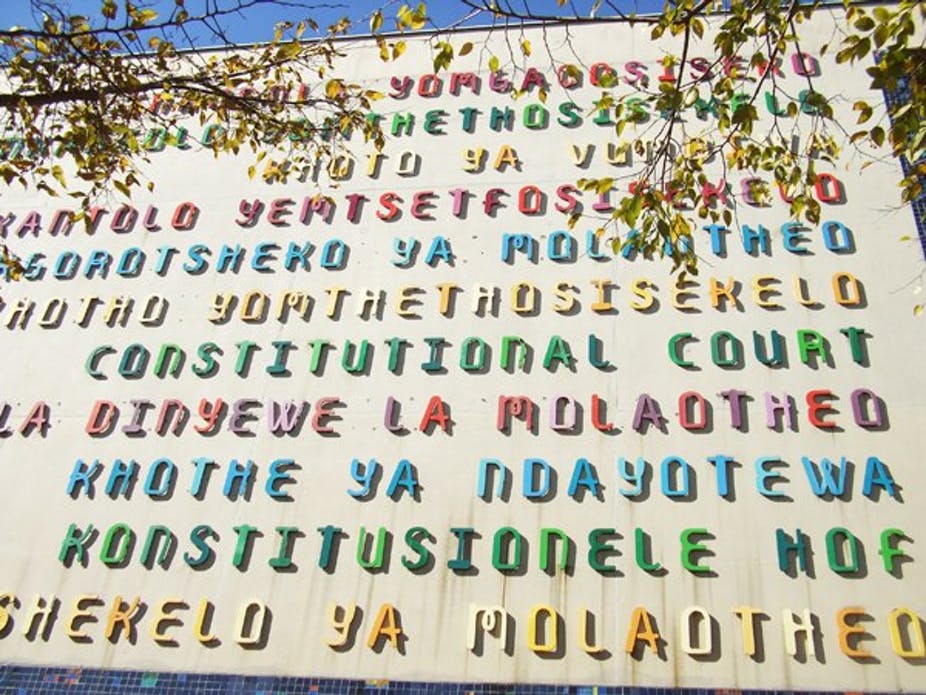 Date Released : 15/02/2018
February ought to be a joyful month for South African languages. It's been declared "language activism month" by the Pan South African Languages Board, a constitutionally established body tasked with the promotion and development of the 11 official languages, as well as those recognised for religious and cultural purposes.
The Ramaphosa presidency: constraints and choices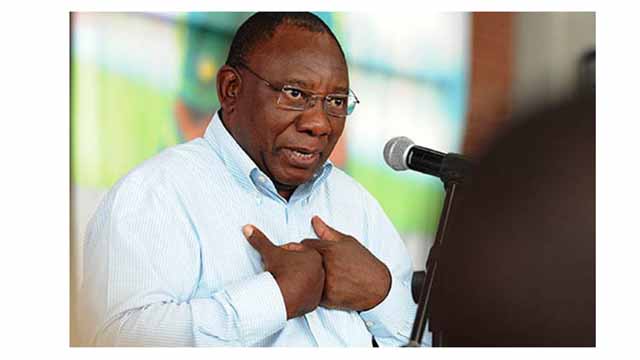 Date Released : 27/02/2018
As one watches the unfolding of the Cyril Ramaphosa presidency one sees the care taken in preparing almost every gesture and presentation that he has made.
Thinking of taking a walk everyday? Six reasons why it's good for you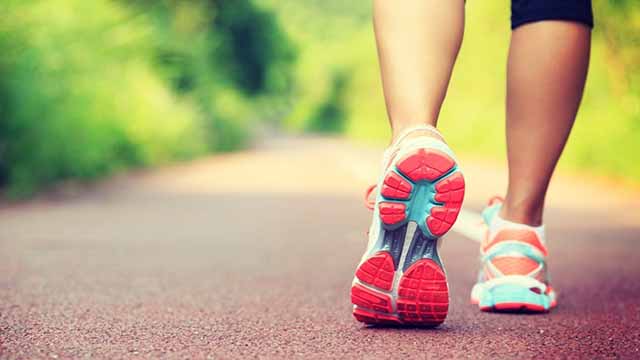 Date Released : 22/02/2018
South Africa's new president Cyril Ramaphosa has been the talk of social media with his early morning walking routine.
Africa needs to invest more in its water professionals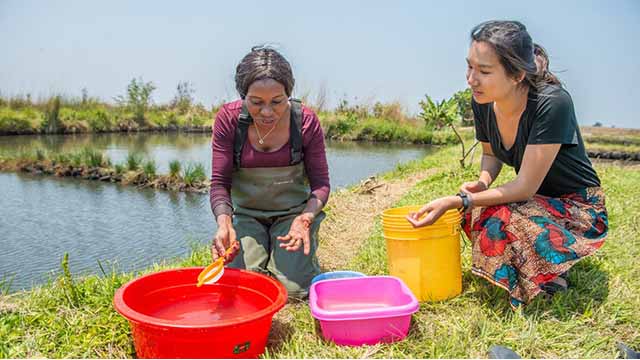 Date Released : 12/02/2018
The African continent is disproportionately affected by extreme climate. Droughts or floods are becoming more frequent.
Efforts to get South Africa's economy moving are no more than a patch up job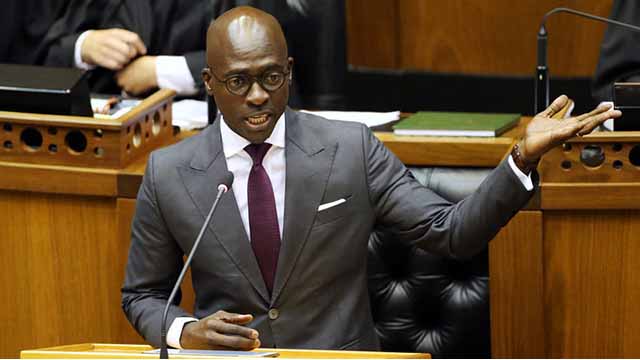 Date Released : 22/02/2018
Its obvious that the South African government approached the 2018 budget from an extremely tight spot and with limited options.
The lack of a succession plan has left Morgan Tsvangirai's party in disarray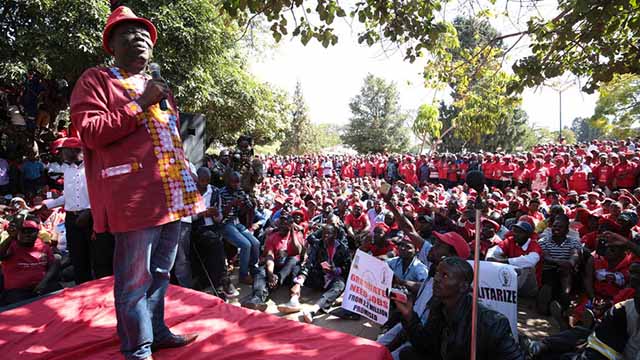 Date Released : 15/02/2018
The absence of a party leader and a clear succession path often leads to political parties losing political direction.
What southern Africa can learn from other countries about adapting to drought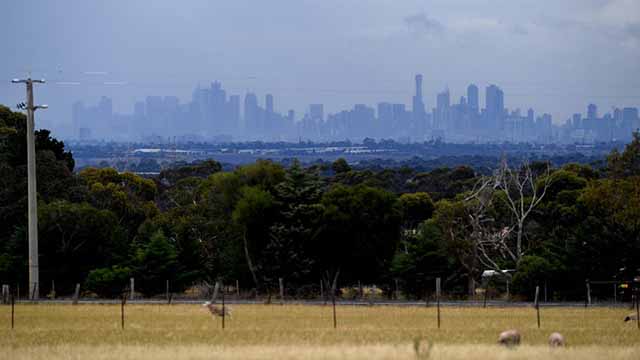 Date Released : 05/02/2018
Rainfall in South Africa is naturally highly variable with total amount of precipitation very different between years and across the country.
Why developing countries are particularly vulnerable to predatory journals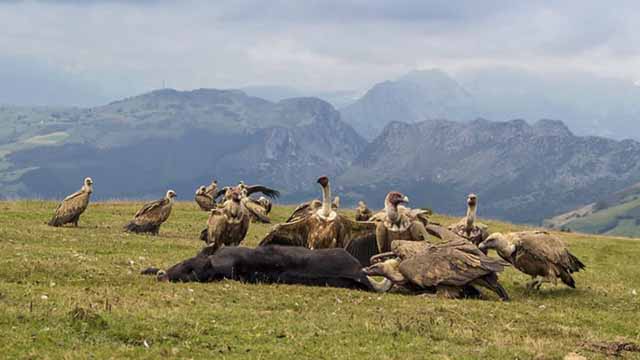 Date Released : 08/11/2017
Every day academics wade through emails riddled with spelling errors promising almost immediate publication of their research.
Policing in post-apartheid South Africa - the past in the present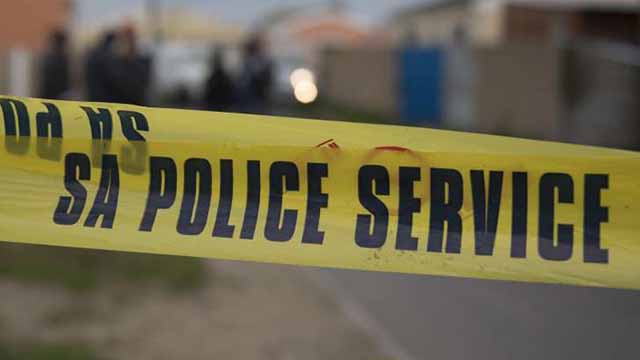 Date Released : 30/10/2017
For most people, the police were the face of apartheid representing force against the majority of the South African population, without whose consent the state ruled.
South Africa's finance minister fails to come up with the goods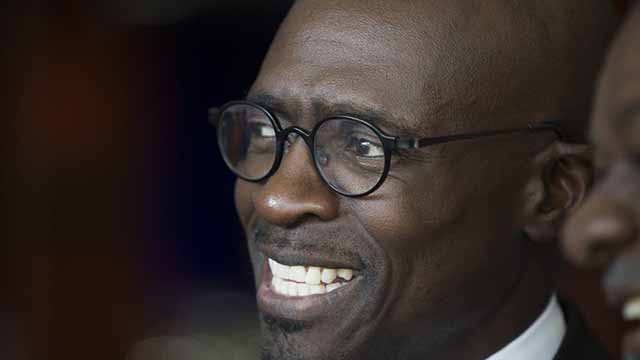 Date Released : 30/10/2017
Given the gloomy political and economic environment in South Africa a great deal was expected from Finance Minister Malusi Gigaba's first budgetary statement.
Leadership in question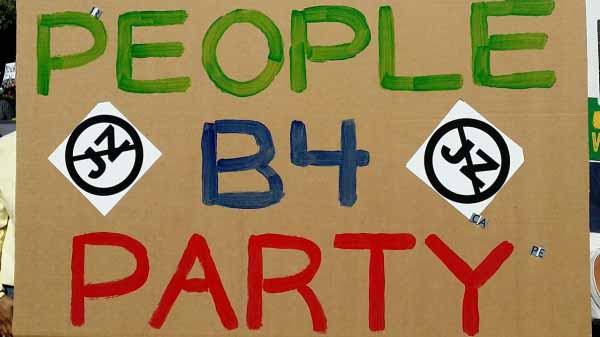 Date Released : 18/10/2017
Very many South Africans are worried about the character and quality of leadership of the country and continue to hear allegations of corruption against more and more people.
The Russian Revolution: a reflection on the role of women revolutionaries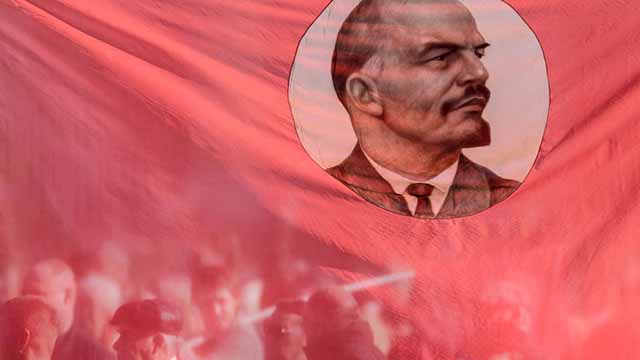 Date Released : 10/10/2017
This year marks the centenary of the Russian Revolution – in fact it's two revolutions. The one in February 1917 overthrew the Russian monarchy.
Why co-operative governance must be a higher education priority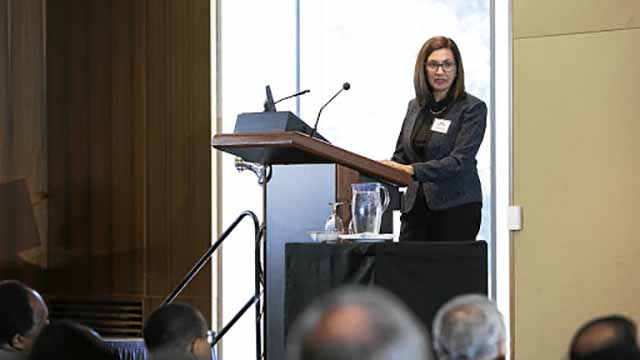 Date Released : 04/10/2017
King IV came out in the middle of world turmoil, serial meddling with the fate of SA and the #FeesMustFall transformation protests at universities.
December ANC conference – what are the realistic expectations?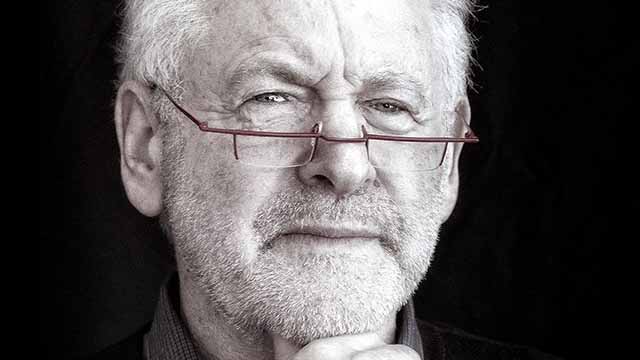 Date Released : 12/09/2017
Most commentators and sections of business see December 2017 as a decisive moment for the country, insofar as someone other than Jacob Zuma is expected to become ANC president.
Matrifocality and shared motherhood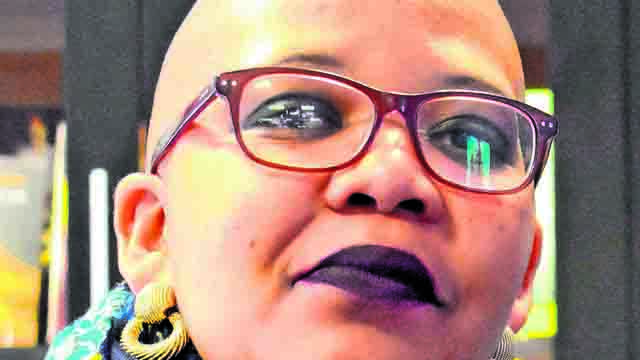 Date Released : 25/08/2017
In 1987 Nigerian anthropologist Ifi Amadiume published the book Male Daughters, Female Husbands: Gender and Sex in an African Society, a study on the Igbo people in Nnobi, eastern Nigeria, where she argued that in this society, "the gender ideology governing economic production was that of female industriousness".
Universities should focus on growth of their cities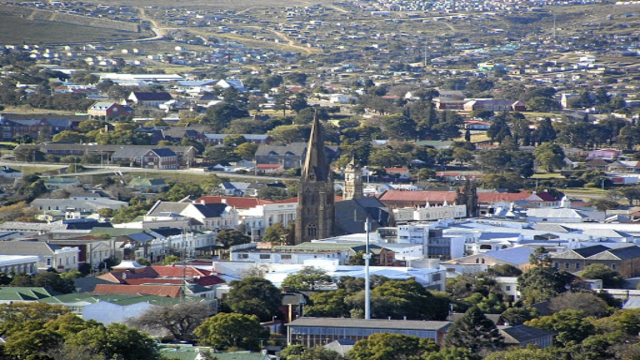 Date Released : 28/07/2017
The National Arts Festival has come and gone. During the festival Rhodes Business School hosted a leadership programme for managers from a national group so that participants could also experience the festival.
What do we need after Zuma?
Date Released : 27/06/2017
Important as corruption and state capture are as features of the Jacob Zuma presidency, they do not represent the only elements that need to be addressed now and in the period that follows, should the removal of Zuma be secured.
Let us deal with SA's real issues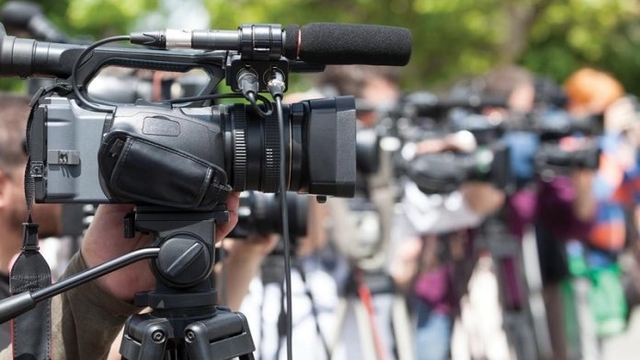 Date Released : 22/06/2017
The media in South Africa, it is suggested, should rather concentrate on issues and policies than on personalities and private lives.
Lessons in activism in the face of tyranny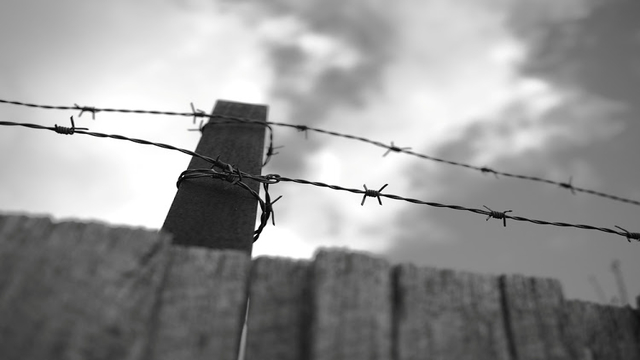 Date Released : 15/06/2017
Democracies are vulnerable at the best of times, but when presidents repeatedly get away with unethical, corrupt and tyrannical behaviour, they become precarious.
The need for a revitalised politics after Zuma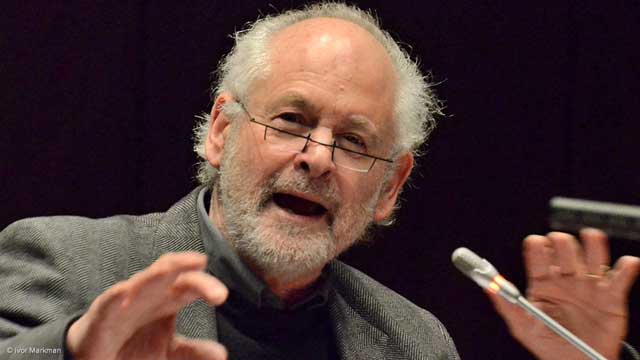 Date Released : 14/06/2017
When considering how to rebuild democratic life once the Jacob Zuma period passes, we need to recognise that, even without Zuma, many people feel alienated from political life and steps need to be taken to make people feel that politics is about them and not simply their representatives in Cape Town for whom they may vote every five years.
Why smallholder farmer hubs help get to the roots of food security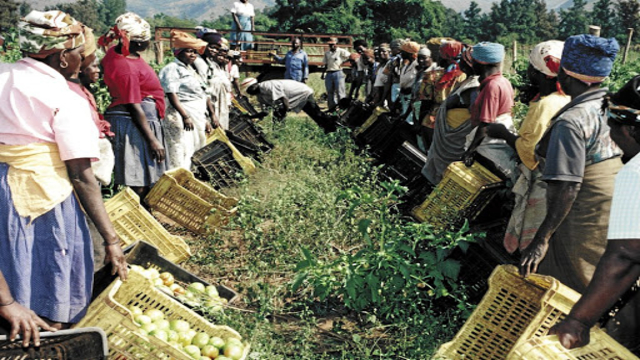 Date Released : 14/06/2017
We hear constant talk about job creation, food security and a more equitable society.
Eskom: So many red flags it's hard to know where to start
Date Released : 14/06/2017
South Africa's state owned enterprises have been hit by one scandal after another signalling serious political and corporate governance failures.
Undoing the silences that become lies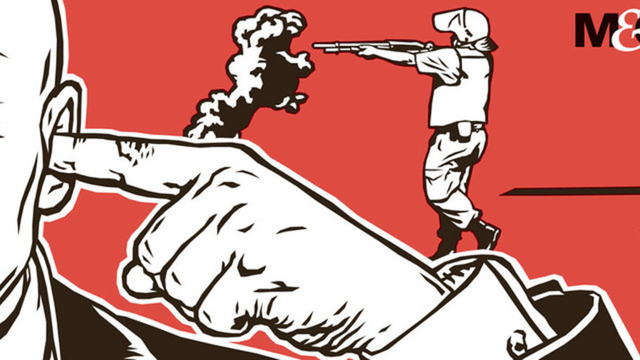 Date Released : 12/06/2017
On May 11, Karabo Mokoena's body, burnt and mutilated, was found in a ditch, discarded along with the ordinary detritus of our lives, in Lyndhurst, Johannesburg.
What is this political risk?
Date Released : 12/06/2017
The outcry over the latest cabinet reshuffle reminded me of the response of then president Thabo Mbeki to comments made by Tony Trahar in 2004, then CEO of Anglo American, on the "political risk" in South Africa.
It's cold outside Zuma's ANC. But there's little warmth left inside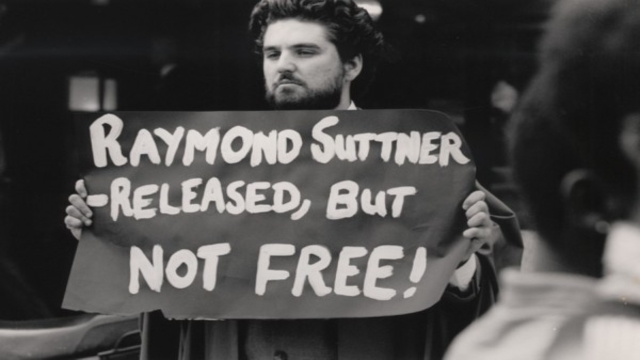 Date Released : 12/06/2017
In the liberation struggle against apartheid a small number of white people joined the battle to overthrow the South African regime. One of them, academic Raymond Suttner
'State capture' has been proved. What do we do about it?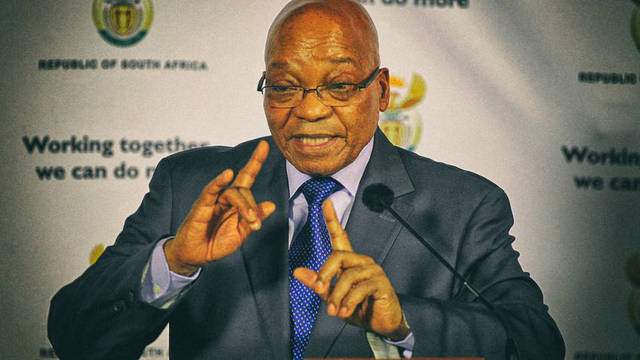 Date Released : 05/06/2017
In the last week South Africans have experienced a bombardment of scandalous e-mails relating to the influence of the Gupta family on the presidency and a range of areas of government.
R30m handshake is nothing new… so why the howling now?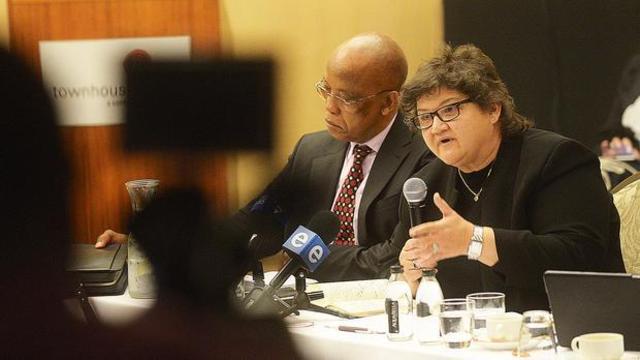 Date Released : 02/06/2017
If anything, South Africans can take cold comfort from the fact that our democracy is working, and coupled with the phrase "hypocrisy of the highest order".
Land for inclusive development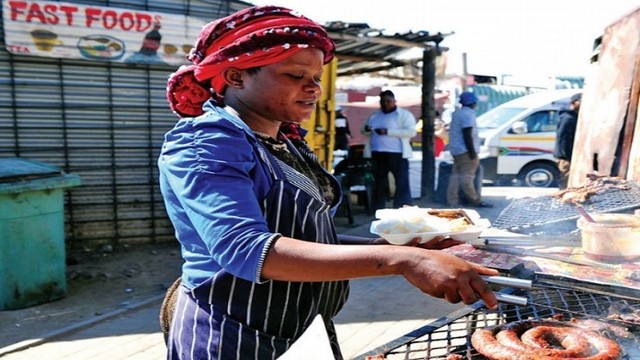 Date Released : 01/06/2017
While South Africans call for the renewal of the ANC and for it to return to its roots, it is useful to recall that there is no coincidence about the formation of the ANC in 1912 and the promulgation of the 1913 Natives Land Act.
A job in the informal sector reduces poverty about as much as a job in the formal sector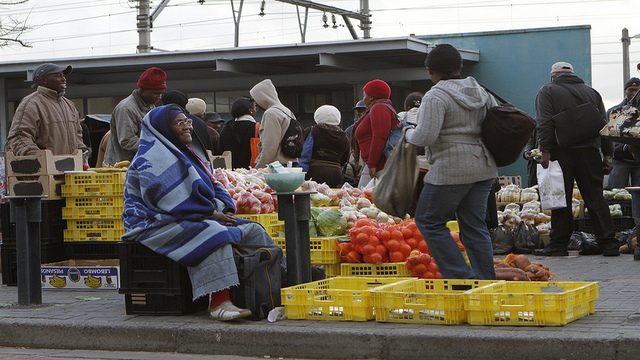 Date Released : 30/05/2017
People often associate the informal sector with very low and insecure earnings and high levels of (working) poverty.
The question of 'judicial overreach'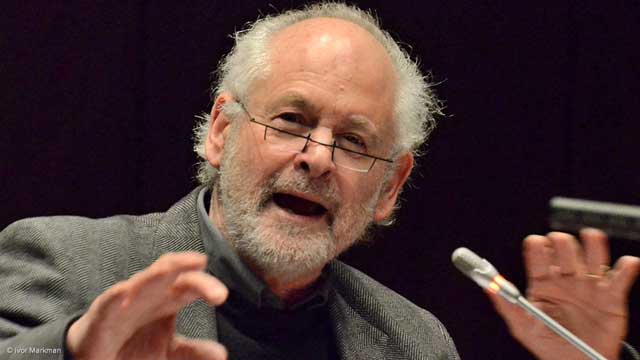 Date Released : 24/05/2017
Last week there was a march against "judicial overreach" in KwaZulu-Natal.
Junk status no blue sky scenario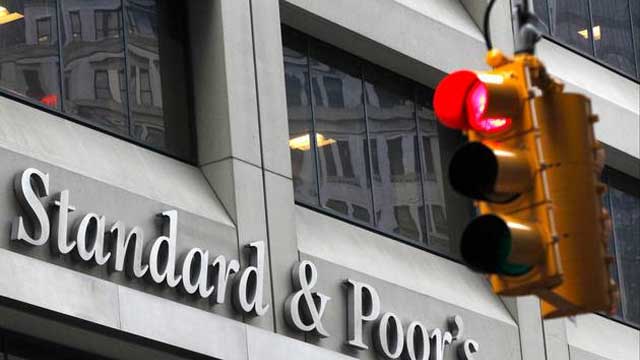 Date Released : 06/04/2017
The lives of ordinary citizens just went into a downward spiral as a result of South Africa being reduced to junk status.
The reshuffle, "junk status" and South Africa in crisis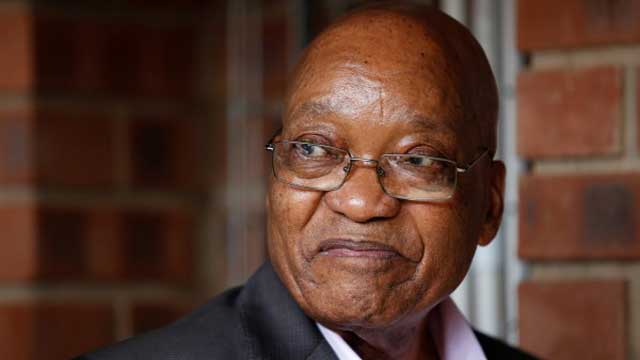 Date Released : 05/04/2017
The word may be over-used but there is little doubt that South Africa is in the middle of a significant crisis, which has engulfed the country's democratic system, its economy and the ruling party.
Remembering "Comrade Kathy" and learning from his life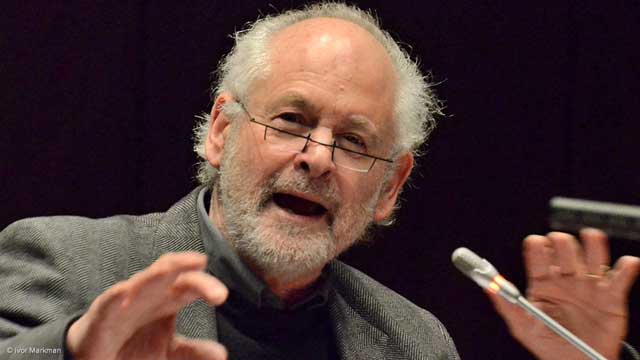 Date Released : 28/03/2017
Sad as the passing of Ahmed Kathrada is, we need to use these occasions to draw lessons from his life.
ANC and democratic crisis: what do we do
Transforming public universities going back to basics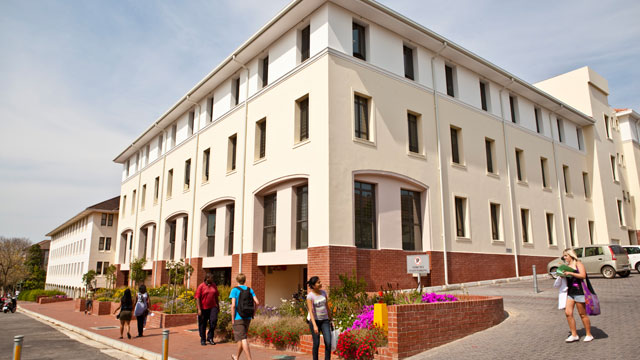 Date Released : 22/03/2017
'A institutions and the opportunities they bring remain inaccessible financially and otherwise, or the cultures of the universities are experienced as alienating.
Under the influence of … 'Covering Sarah': exorcising the trauma of colonialism and racism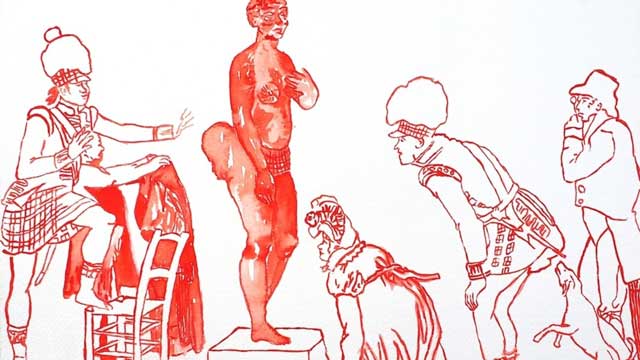 Date Released : 17/03/2017
Sarah Baartman was a South African Khoikhoi woman who was paraded around "freak shows" in London and Paris two centuries ago, with crowds invited to look at her large buttocks.
Amid this crisis, we are not statues
Date Released : 01/03/2017
By working together, being accountable and choosing their leaders well, citizens can drive off the feral flock of unscrupulous and self-obsessed rogues, writes Owen Skae
Ford SA reacted badly in a crisis, but it did not have to be that way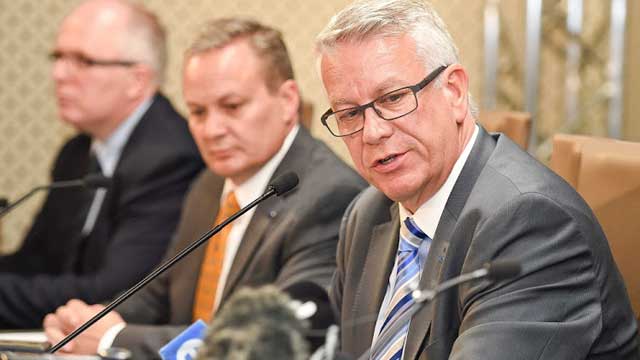 Date Released : 30/01/2017
Ford required a push to get to the involuntary recall phase and then only after overwhelming negative publicity, writes Owen Skae
King code not beneath any captain's notice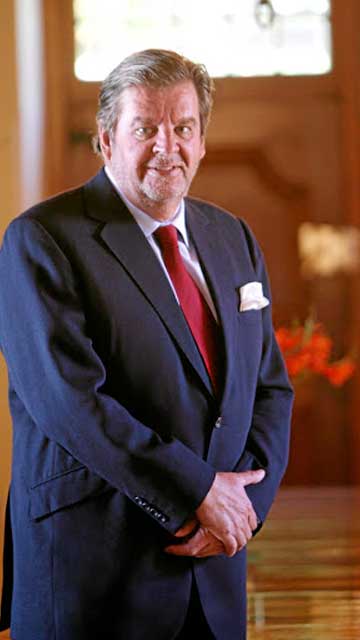 Date Released : 18/01/2017
Remgro chairman Johann Rupert's off the mark on the King code recommendations — it was not developed to create nonsense or unnecessary burdens for business, writes Owen Skae
Plastic fibres are causing major harm to South Africa's marine life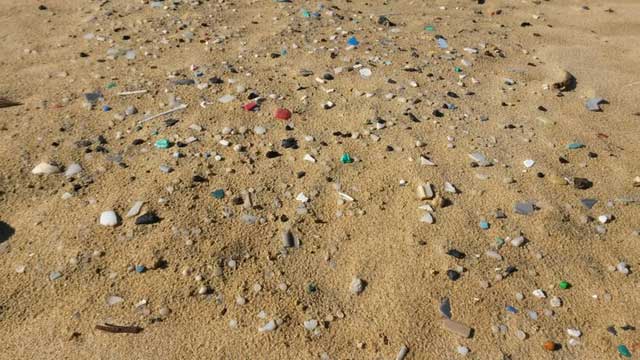 Date Released : 16/03/2017
Next time you take a stroll along your favourite isolated beach, far from any city, take a moment to look down at the high tide mark.
How governance failures messed up Prasa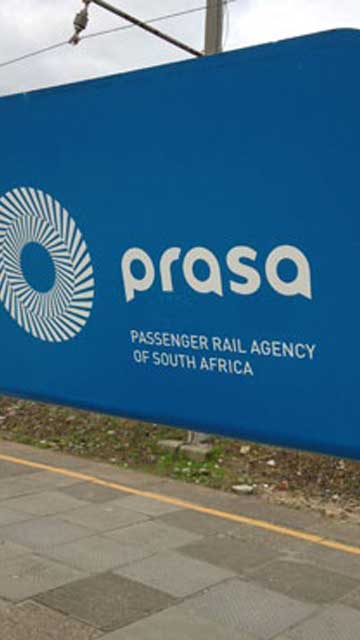 Date Released : 15/03/2017
Cape Town - The Passenger Rail Agency of South Africa (Prasa) is going through serious turbulence that's symptomatic of broad corporate governance failures within the country's state-owned enterprises.
When it comes to ideology, we're informed by pre-judgments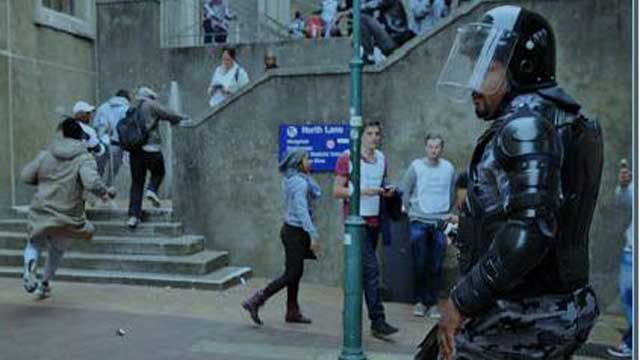 Date Released : 14/03/2017
THERE is nothing more antithetical to the academic project than table thumping, a common feature of current university life in South Africa, both from the right and from the left of the debate on transformation.
Second chance schools gateway to skills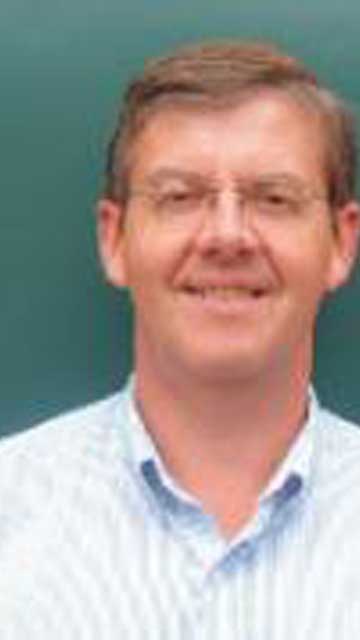 Date Released : 13/03/2017
The South African economy grew just 0.3% in 2016. The IMF suggests growth in 2017 will be only 0.8%, rising to 1.6% in 2018.
SA academics receive local and international recognition for book on the current state of affairs in SA's tertiary sector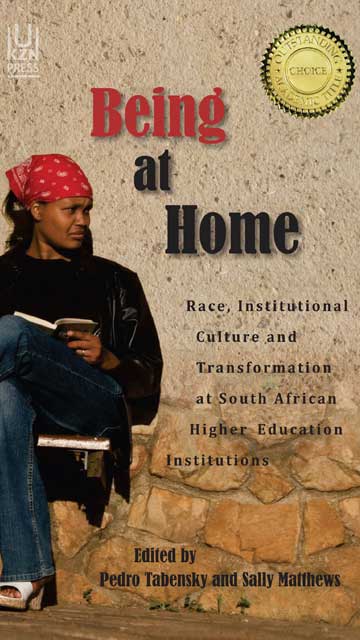 Date Released : 13/03/2017
Rhodes University academics Sally Matthews and Pedro Tabensky have been shortlisted for an NIHHS award in the Category: Best Non-Fiction edited book for their book Being at Home.
Tax deductible donations to universities-Yes or No?
Date Released : 13/02/2017
In February every year every university Vice-Chancellor writes to the alumni and friends of the university requesting donations.
What must fall: fees or the South African state?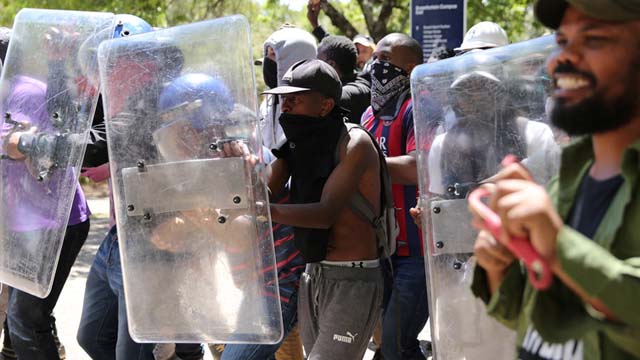 Date Released : 21/10/2016
The polarising effects of #FeesMustFall are now pervasive in the academy, and probably beyond. Academics turn on each other, as do their schools and faculties.
#FeesMustFall 'no longer about fees'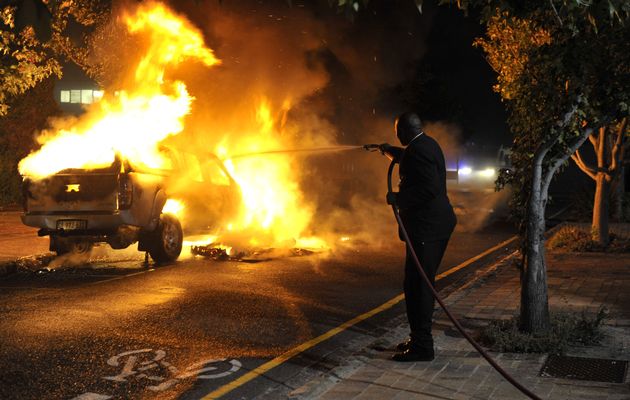 Date Released : 12/10/2016
It's time to face the reality. The "revolution" on our campuses is not primarily about university fees any longer. Nor is it about the "decolonisation" of the curricula.
Varsity fees could rise by as much as 6% next year despite #FeesMustFall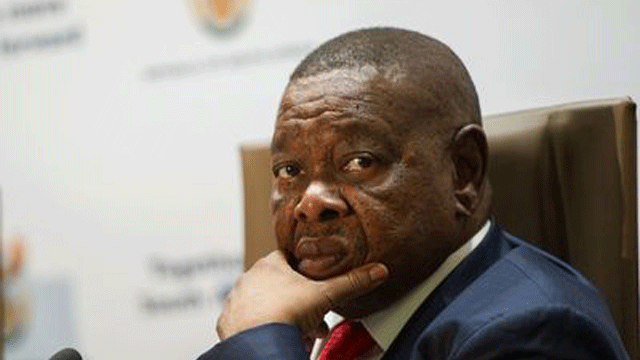 Date Released : 06/07/2016
IN A move that could reignite #FeesMustFall protests, university fees could rise as much as 6% in 2017 following a 2016 moratorium that has set institutions and the state back billions of rand.
Rehabilitate SA to break the cycle of violence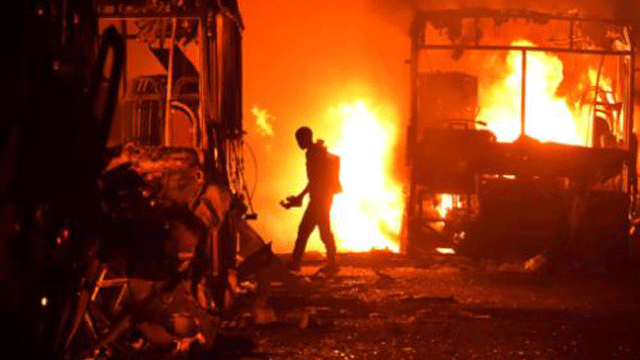 Date Released : 29/06/2016
Johannesburg - Something inside me dies when I see visuals of a community burning down public infrastructure during a service delivery protest.
Deborah Seddon: 'We will not be Silenced': Rape Culture, #RUReferencelist, and the University Currently Known as Rhodes
Date Released : 30/05/2016
It began with a list. Eleven men's names and the words "et al" (meaning "and others"). Nothing more. No descriptions were offered. No allegations were made. In a wry gesture towards the academic requirements against plagiarism in any student's written work (an offence which can mean exclusion from the university) the post was entitled "Reference List".
Vicky Heideman: From the silence: A response to Deborah Seddon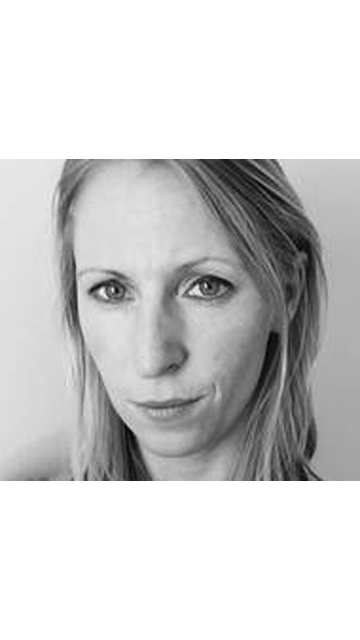 Date Released : 06/06/2016
There is currently a toxic "you are either with us or against us" type narrative expressed by the #RUReferenceList movement, which has silenced those who have any form of concerns to raise against it. I do hope that this response in itself will break that silence and pave the way for some more meaningful engagement by all concerned persons
Op-Ed: 40 years after the Soweto uprisings, is SA reverting to a repressive state?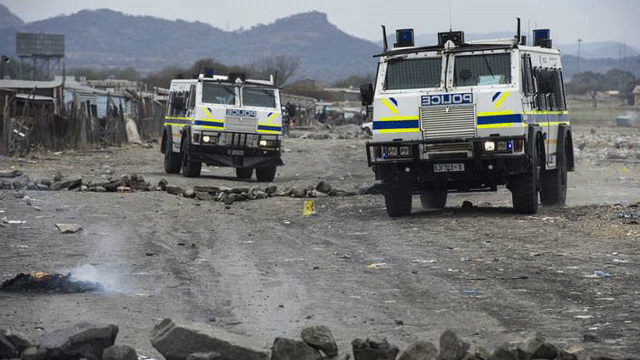 Date Released : 15/06/2016
Since the Marikana massacre in 2012, several journalists, academics and media commentators have argued that South Africa is reverting to a repressive state. Some have even used the term "police state" to describe post-Marikana South Africa. By JANE DUNCAN.
How academics can change the world
Date Released : 09/03/2016
Very few academics do a great deal to share their often important and relevant research with the general public. What's holding them back?
'Make blacks feel at home'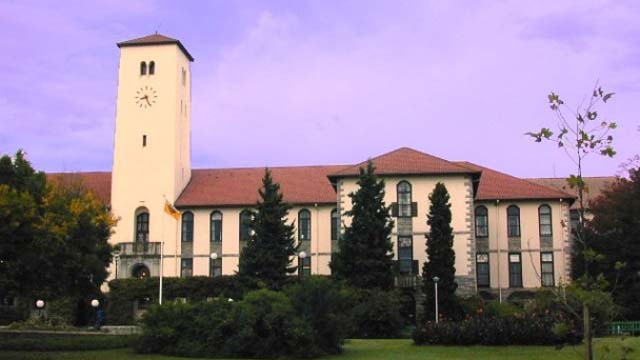 Date Released : 07/03/2016
Former white universities have to work harder in changing their institutional culture so that black students do not feel alienated.
If Zuma goes, what is to follow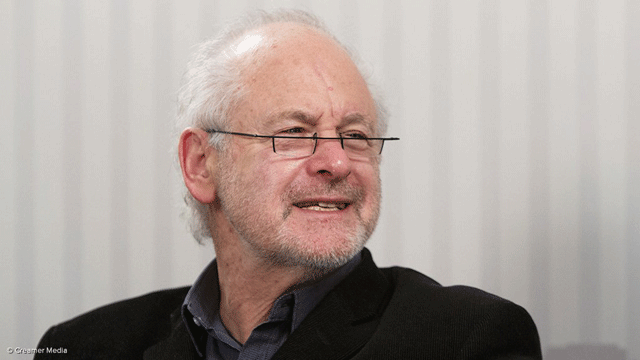 Date Released : 18/03/2016
South Africa is in the grip of multiple crises. It is not just the one brought on by the firing of Nhlanhla Nene in December
Which Story?
Date Released : 01/03/2016
It has been said that leaders are not made during a crisis, they are revealed.
The History, and Controversy, Behind the Rhodes Scholarship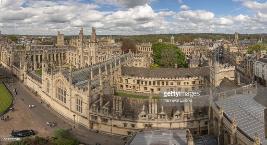 Date Released : 03/02/2016
The legacy of the British colonialist Cecil John Rhodes has sparked angry protests from Cape Town to Oxford. In the wake of the #RhodesMustFall campaign
Feminism could offer a new way to solve the #FeesMustFall crisis
Date Released : 25/01/2016
There has been a breakdown of trust in South Africa's higher education sector
Please pay university fees, says ANC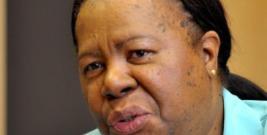 Date Released : 19/01/2016
Johannesburg - Parents who could afford to pay university fees should do so to avoid a total shutdown and dysfunctioning of the country's institutions of higher learning
ANC's rhetoric is no longer connected to reality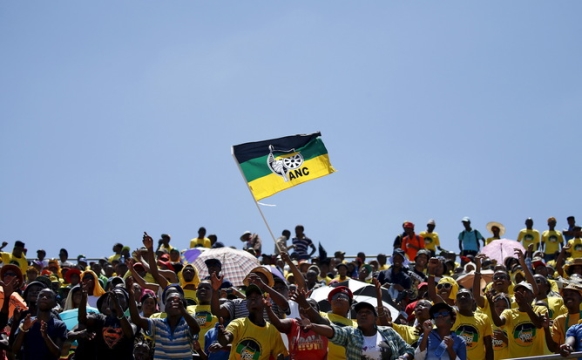 Date Released : 13/01/2016
When language is alive and searches for new ways to illuminate reality and possibility, it can attain real power. Philosopher Jean-Paul Sartre wrote:
African literature needs more mavericks
Date Released : 25/08/2015
I HAVE spent about four years experimenting in writing and publishing in African languages
Citizen editor's apology exposes lie of self-regulation
Date Released : 18/08/2015
The recent confession of The Citizen editor Steven Motale proves the 'noble lie' of print media self-regulation has failed. He tells us he led a deliberate onslaught against then deputy president and now President Jacob Zuma using The Citizen as his weapon.
The sickness of xenophobia, and the need for a politics of healing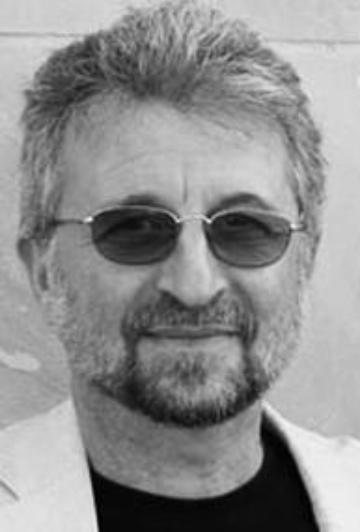 Date Released : 02/02/2015
The never-ending saga of xenophobic violence has again engulfed South Africa. Again the same platitudes are repeated by commentators
Black social capital should not be wasted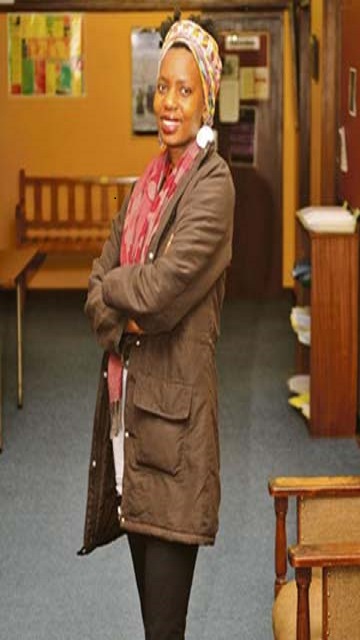 Date Released : 30/06/2015
IT IS a fairly common complaint in my circle of young black professionals that we do not have the kind of networks and social capital that our white counterparts have to help them get ahead.
Racial terror from Columbus to Charleston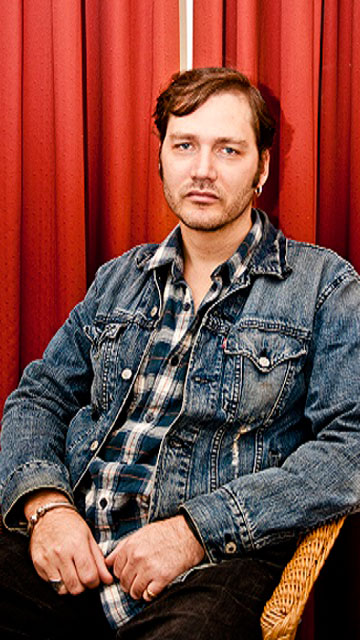 Date Released : 29/06/2015
Since the 1920s, Charleston has been the name of a dance, a dance with roots in Africa, made white and famous on Broadway.
Bashir exposes hypocrisy of Africanists
Date Released : 22/06/2015
Our leaders inflict more damage on their own people than either the West or the ICC can possibly achieve, writes Malaika wa Azania.
Why Is Africa So Anti-Gay?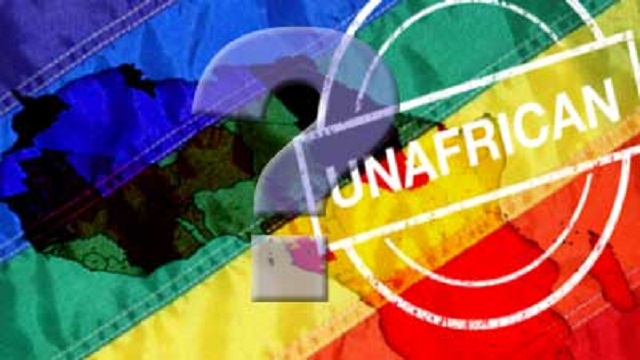 Date Released : 15/06/2015
Of the 76 countries that still criminalise same-sex relationships and behaviour, 38 are African. Recent surveys also show that the overwhelming majority of people who live in Africa strongly disapprove of homosexuality.
What type of leadership do we need to reinforce democracy and build an emancipatory project?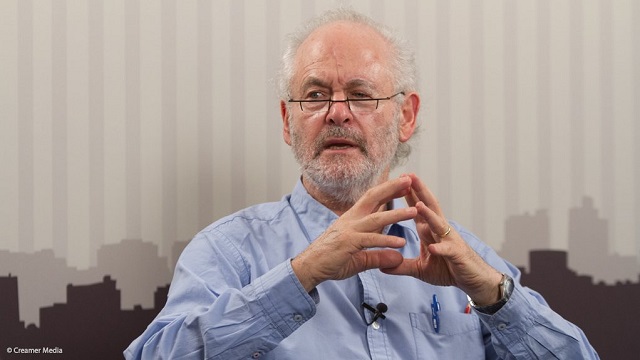 Date Released : 10/06/2015
If many of us are critical of the current political leadership in South Africa what type of leadership do we wish to see? Obviously the type of leader one wants is conditioned by the organisation one speaks of or needs to build and one's political outlook. And that is linked to what one would like to see in South Africa, the type of country one would like it to be, how it ought to be governed.
Let's focus on a caring approach to pedagogy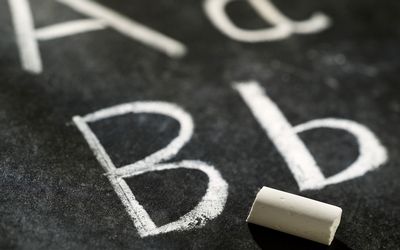 Date Released : 02/06/2015
Rhodes University History lecturer, Nomalanga Mkhize, discusses the shortcomings of early childhood education in the South African context.
Self-respect: the hidden costs of Nkandla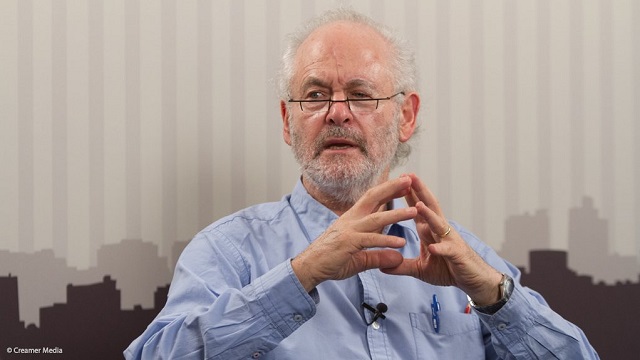 Date Released : 03/06/2015
"There was something that started to worry me - there were searches … Then when you are a child you always think your father is very powerful, but when you see your father being harassed one day by other men you see that there is something wrong. You see that you miscalculated. Then you realise that, no, my father, there is other power that is beyond him - because when these police come at night they're forcing, they kick the door - he doesn't fight … So that was the worst humiliation that I experienced in my life when I grew up." – The ANC Underground, Raymond Suttner
Death in The Diaspora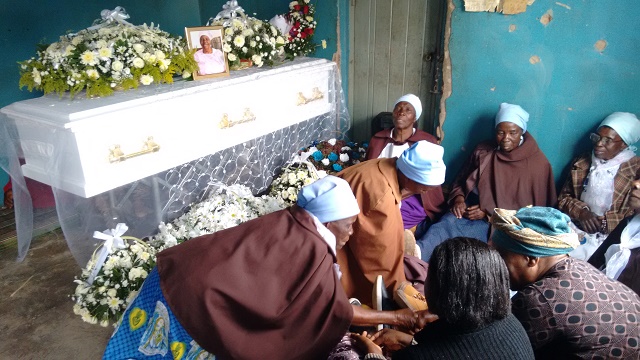 Date Released : 01/06/2015
Vimbai Midzi, a Rhodes University graduate, discusses death and the costs involved with the repatriation of the bodies of foreign nationals to their countries of origin.
OPINION: The relative value of South African life
Date Released : 27/05/2015
Rebecca Davis compares the deaths of Jayde Panayiotou, Fatima Patel and Trevor Noah's 'cousin'.
OPINION: When feminism becomes trendy
Date Released : 27/05/2015
It hit me when I saw models sashaying down a runway, placards in hand, bearing slogans like 'History is Herstory' and 'Freedom'.
May 25 is Africa Day
Date Released : 24/05/2015
It has been most heartening to wake up during this month of May to the sounds of the African Union anthem.
For older women, exercise buddies make all the difference
Date Released : 21/05/2015
Older women are more likely to take up exercising and stick to it if they are part of a small group guided by a personal trainer.
After school learning makes kids masters of their own maths destiny.
Date Released : 21/05/2015
When you walk into a maths class at a South African school, don't be surprised if the pupils are chanting.
Ethics of poetic ethnicities
Date Released : 18/05/2015
How I wish I could, like many, pretend that the ethics of poetry are engraved on a rock somewhere at the centre of the global village — an assumption that downplays the fact that one's domicile, environment and experience directly informs his literary outlook.
To be young, privileged and black (in a world of white hegemony)
Date Released : 18/05/2015
Today is March 19. Tension fills the Rhodes University campus in the small South African university town of Grahamstown.
Chaos, imposed: The consequences of disorder in the NPA
Date Released : 12/05/2015
On Monday, senior advocate Nazeer Cassim opened the inquiry into the fitness for office of National Director of Public Prosecutions Mxolisi Nxasana.
Diary of a fieldworker in Liberia: 'No touch' and other stories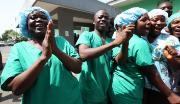 Date Released : 12/05/2015
On 9 May, Liberia was officially declared Ebola-free. It was a long, hard road to get to this point – and a nervy 42-day wait without new patients before the declaration could be made.
Tenacious belief in the ideal of the university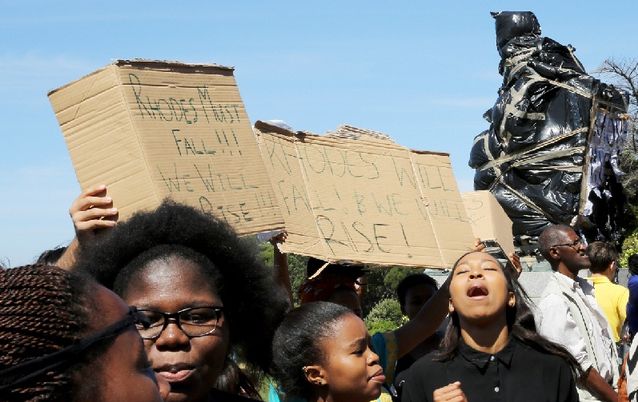 Date Released : 06/05/2015
WHEN the 2008 financial crash happened, Queen Elizabeth apparently wrote a letter to the UK's top economists to ask them why they had not foreseen it.
Mandela masculinity a model amid violence.
Date Released : 19/04/2015
THE main biographies of Nelson Mandela do not consider him as a gendered subject.
JSC Day 3: Why does government prefer representation by white male lawyers?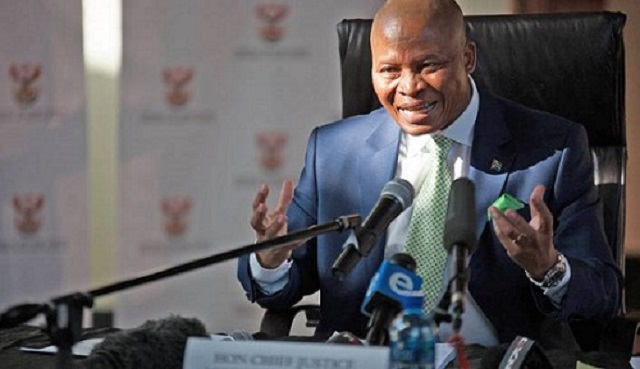 Date Released : 19/04/2015
This week's Judicial Service Commission interviews have concluded with the recommendation of two senior counsel to serve as judges on the Eastern Cape bench.
EFF land occupations: 'Rondebosch and Camps Bay are next'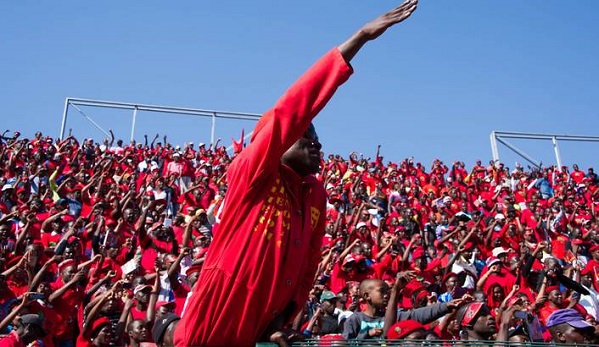 Date Released : 08/04/2015
On Monday, the Western Cape branch of the Economic Freedom Fighters assisted a group of people in occupying a plot of land in Khayelitsha.
Anger over Rhodes vindicates Mamdani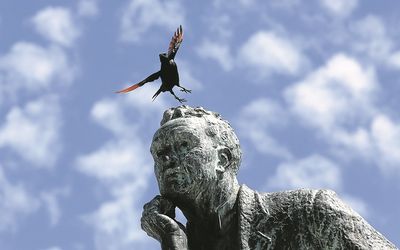 Date Released : 08/04/2015
IN 1998 eminent Ugandan scholar Mahmood Mamdani put forward the following challenge to his colleagues at the University of Cape Town (UCT).
Does a member of Parliament count as a 'person'?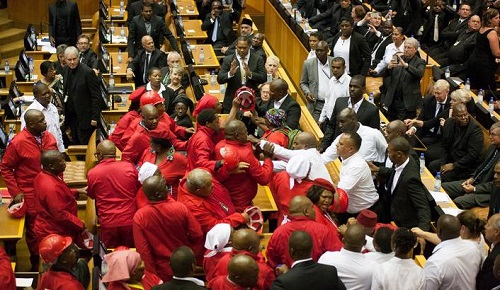 Date Released : 18/03/2015
Does a member of Parliament count as a 'person'? This may sound like the first half of an insulting riddle, but its legal resolution is critical to deciding whether it is permissible for police to be deployed in the National Assembly.
TODAY's headlines offer new evidence, if we care to look, that our obsessions prevent us understanding our problems.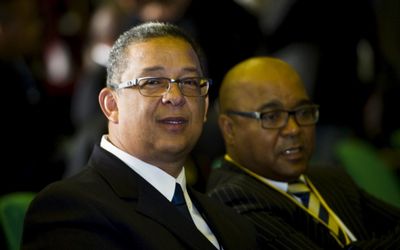 Date Released : 18/03/2015
TODAY's headlines offer new evidence, if we care to look, that our obsessions prevent us understanding our problems.
"Erase Rhodes? That offends me as a teacher". This was the title of an article penned by Vice Chancellor and Rector of the University of the Free State, Jonathan Jansen, for the Rand Daily Mail.
Date Released : 31/03/2015
"Erase Rhodes? That offends me as a teacher". This was the title of an article penned by Vice Chancellor and Rector of the University of the Free State, Jonathan Jansen, for the Rand Daily Mail. He was, of course, responding to the #RhodesMustFall movement sweeping university campuses all over South Africa.
"Erase Rhodes? That offends me as a teacher". This was the title of an article penned by Vice Chancellor and Rector of the University of the Free State, Jonathan Jansen, for the Rand Daily Mail.
Date Released : 31/03/2015
"Erase Rhodes? That offends me as a teacher". This was the title of an article penned by Vice Chancellor and Rector of the University of the Free State, Jonathan Jansen, for the Rand Daily Mail. He was, of course, responding to the #RhodesMustFall movement sweeping university campuses all over South Africa.
To fight racism, we must admit it exists
Date Released : 01/04/2015
WE CANNOT fight racism until we admit it exists. If our leading English-speaking universities
IS IT really worth paying up to R100,000 a year to get an undergraduate degree from one of SA's top universities?
Date Released : 11/03/2015
IS IT really worth paying up to R100,000 a year to get an undergraduate degree from one of SA's top universities?
Tax and spending: Focus needs to fall on higher growth for state to meet ambitious goal
Date Released : 26/02/2015
THE 2015-16 budget demonstrates the government's determination to preserve SA's hard-won
Politicians behaving badly: When will leaders walk the talk on respect for women?
Date Released : 25/02/2015
On Sunday, it was reported that an ANC politician who chairs the National Council of Provinces committee
Democracy deepens when leaders are censured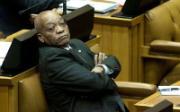 Date Released : 25/02/2015
ONE day, when the hysteria has long died down, we may remember last week as one in which democracy took an important step forward.
Takeover of activism by exiles in '90s just a myth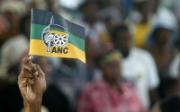 Date Released : 24/02/2015
THERE is a narrative I have often heard in some former anti-apartheid activist circles about how a high-handed
Ruckus during Zuma's speech does not mean end is nigh for suburbia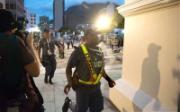 Date Released : 20/02/2015
NOT for the first time, those who are most anxious about freedom's future here probably have the least reason to worry.
Sona2015 Jamming: Spinning in the name of the state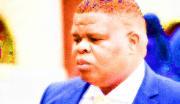 Date Released : 20/02/2015
If Wednesday night's statement by the Department of State Security regarding the SONA signal jamming prompted incredulity
Whose 'nation' is it anyway?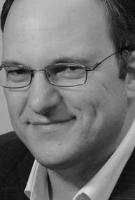 Date Released : 19/02/2015
In the maelstrom that is South African politics, some questions are so fundamental that they are simply never asked.
Parliament Diary: Day 2 of Post-SONA debate sees loyal cadres bat for Eskom and Prez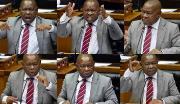 Date Released : 19/02/2015
The second day of Parliament's post-SONA debate brought no less than two political apologies, a President laughing less
Parliament diary: Post-SONA debate has plenty of fire, zero fisticuffs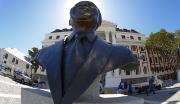 Date Released : 18/02/2015
After a fairly bizarre start to the day – in the form of a press briefing given by Parliament's presiding officers
Behind the Icon – Tebello Nyokong: The compassionate scientist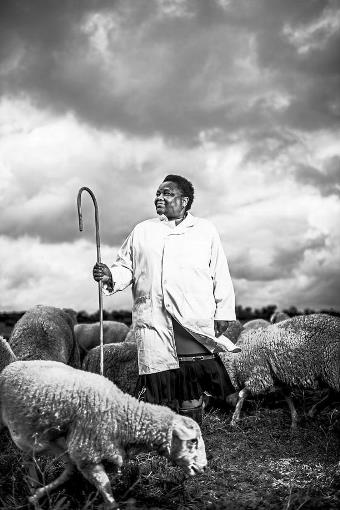 Date Released : 05/10/2014
This week, 21 Icons focuses its lens on the 10th icon of its second season: Tebello Nyokong, renowned scientist, chemist and professor at Rhodes University in Grahamstown.
Confessions of a closet Christian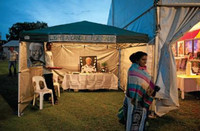 Date Released : 13/12/2013
By all accounts, Mandela was a staunch believer but was aware of how divisive religion can be.
Madiba: South Africa's loss is the world's loss too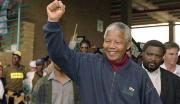 Date Released : 09/12/2013
It didn't take long for the tributes to start pouring in, from all corners of the globe and from every
Deep Impact: Mandela's death and SA politics
Don't betray Mandela's legacy, warns Mbeki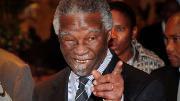 Date Released : 09/12/2013
Former president Thabo Mbeki spoke firmly on Sunday evening about the importance of strong
Cape Town: City where Mandela was imprisoned mourns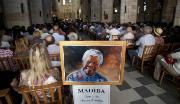 Date Released : 09/12/2013
Nelson Mandela, as many have pointed out, had a complicated relationship with Cape Town.
Mandela: Parliament gives a fitting goodbye
Date Released : 10/12/2013
If only Parliament could be more like it was on Monday, every week: alive with members of the
A legacy carried forward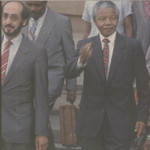 Date Released : 09/12/2013
The men in robes and animal skins bore simple wooden staffs as they stepped jovially down the paths in Mvezo.
Meeting my grandfather in Pollsmoor jail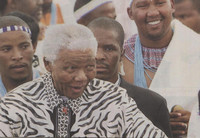 Date Released : 09/12/2013
Mandla Mandela tells Zine George about a confusing first encounter that led to a deep relationship Mandla Mandela was 12 years old when he met his grandfather for the first time.
Born free mindset drove Mandela struggle legacy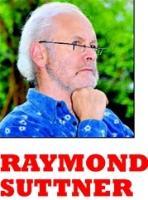 Date Released : 11/12/2013
I WAS not born with a hunger to be free. Nelson Mandela writes in his autobiography.
Myths deny Mandela's belief in the limits of leadership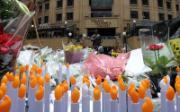 Date Released : 11/12/2013
THE greatest irony of most Nelson Mandela eulogies is that they make him what he did not want
SA forgotten at Mandela's memorial
Date Released : 11/12/2013
On Tuesday, the people in FNB Stadium did not get to say goodbye to Nelson Mandela.
Mandela on trial: the ethical core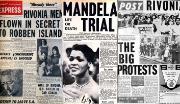 Date Released : 10/12/2013
When Mandela was captured in 1962 the police did not know that he had been overseas for
Mandela confronted HIV in the end – but today, treatment problems remain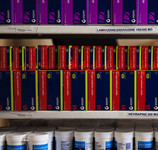 Date Released : 11/12/2013
The International Conference on Aids and Sexually Transmitted Infections (ICASA), which kicked off in Cape Town on Monday, is one of many important events which will not receive the media attention it would have warranted at any other time due to the mourning for Nelson Mandela.
Will Mandela's legacy be an ANC election boon?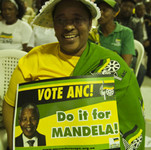 Date Released : 11/12/2013
Nelson Mandela died on a day when SA politics was in its usual ugly, fractured state. Will Madiba's memory help or harm the ANC, asks Verashni Pillay.
Nelson Mandela: The Crossing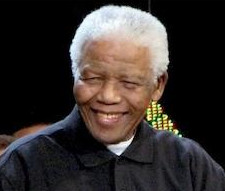 Date Released : 09/12/2013
[D]eath is always close by, and what's important is not to know if you can avoid it, but to know that you have done the most possible to realize your ideas. - Frantz Fanon, 1961.
Cape Town's Mandela Memorial: The tribute Madiba deserved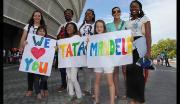 Date Released : 12/12/2013
With Johannesburg's official memorial for Mandela at FNB Stadium marred by issues ranging
The youth can take a leaf out of the book of a man in touch with his masculinity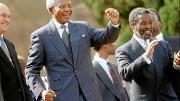 Date Released : 13/12/2013
The youth can take a leaf out of the book of a man in touch with his masculinity
Small towns cherish Madiba's glow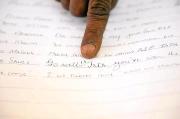 Date Released : 13/12/2013
Not everyone could go to Houghton, Soweto or Pretoria, or to the official events to pay their
Mpati: Thorny road to top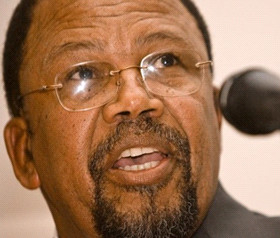 Date Released : 18/03/2013
Judge Lex Mpati relates the story of the sometimes thorny journey he has travelled in his life, until he finally made his mark as one of the?country's foremost legal minds.
Living out our differences-Reflections on Mandela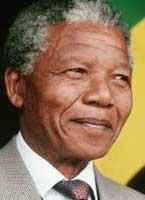 Date Released : 17/12/2013
In a wide-ranging interview before his death a year ago, Jakes Gerwel-academic, vice-chancellor and chief aide to Nelson Mandela
SONA: Shame of the Nation 2015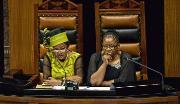 Date Released : 13/02/2015
Protesters allegedly set upon with water cannons. Two senior DA figures arrested.
Unless freedom is for everyone, it is not freedom
Date Released : 11/02/2015
WHEN principles are applied to some but not others, they become prejudices — which is why some who claim to fight
Parliament Diary: SONA draws near, Speaker pretends not to hear
Date Released : 11/02/2015
For many South Africans, the response by now to the endless State of the Nation Address predictions
Boos of a disenchanted black middle class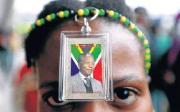 Date Released : 17/12/2013
BEFORE we go any further, let us be clear about the booing of Jacob Zuma.
To come back from Qunu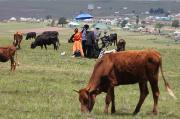 Date Released : 18/12/2013
I do not have a background in the struggle. Unlike the many people who over the past week
Kathrada's praise of Madiba damns Zuma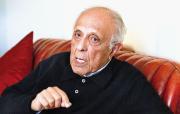 Date Released : 18/12/2013
It was a very powerful moment when Nelson Mandela's fellow prisoner of 26 years
Don't let Mandela's dream fade away like a home-made lolly
Date Released : 10/01/2014
There were many moments to shed a tear during the 10-day mourning period for that titanic leader Nelson Mandela. For some, the moment came with the announcement itself; for others, it was the solemn tone of his lying in state at the Union Buildings that provided the moment.
Stable urban centres need more than RDP housing
Date Released : 10/02/2015
IN THE lead-up to last year's elections President Jacob Zuma and other state officials
Parliament diary: SONA disruptions? What SONA disruptions?
Date Released : 05/02/2015
Parliament hosted a media briefing on Wednesday to discuss the institution's state of
Raising SA from past ashes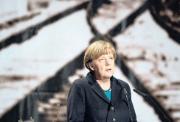 Date Released : 04/02/2015
Memory of apartheid should be kept alive to help spur nation-building, writes Siphokazi Magadla. JANUARY 27 marked the 70th anniversary of the "liberation" of Auschwitz-Birkenau - the concentration camp in Poland where an estimated 1.1 million people were killed by Adolf Hitler's Nazi Germany during World War II.
SA government needs private-sector assistance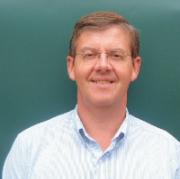 Date Released : 02/02/2015
WHEN governments run out of money, the consequences are usually very painful. To reduce spending to what is affordable
Limits to freedom of speech? When legalism replaces humanism
Date Released : 29/01/2015
It is not enough simply to condemn the attacks on Charlie Hebdo, nor to condemn Islamist extremists
Battles of a creche to stay alive and expand
Date Released : 27/01/2015
I NEVER quite understood the significance of restaurants such as Spur until my siblings and I started having children.
Analysis: Is South Africa doing enough for citizens arrested abroad?
Date Released : 26/01/2015
News last week that a South African drug mule had been sentenced to death in Malaysia prompted discussion