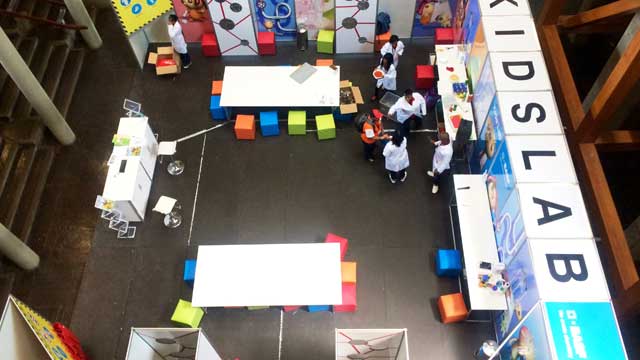 This year marks the 21st year of existence for the Science Festival Africa currently underway in Grahamstown. Featuring five Department of Science and Technology's 2016 Women in Science winners who tackle science of social relevance, the SciFest aims to intensify the purpose of bringing science closer to the people mostly affected by science.
The theme Tour de Science, aims to encourage contributors to embark on a journey that explores the milestones, accomplishments, mysteries, discoveries and the historic and exciting wonders of their field of science.
The SciFest runs from Tuesday 8 until 14 March, mostly based at the Monument.
"It is important to encourage scientific research as opposed to treating science as something removed from us. Science is the air we breathe, the food we eat. We are science and yet there is a scarcity of science researchers and teachers in our country. We are scared to try it in case we fail and we fear failure," said Rhodes University's Professor Tebello Nyokong, Africa's most recognised scientist.
To demonstrate the importance of science and echo Professor Nyokong's sentiments about the social relevance of science, the programme features several critical research lectures on solutions to current social crises, such as draught. The programme features papers on Why and how do we manage water quality in South Africa, Downscaling Africa's Drought Forecasts through integration of indigenous and scientific drought forecasts, and A journey into the field of renewable energy.
Most of these papers will be presented by the five winners of the Department's science programme, Dr Muthoni Masinde, Dr Jane Catherine Ngila, Professor Shivani Bhardwaj Mishra, Dr Henrietta Wakuna Langmi alongside particle physicist Dr Claire Lee. Rhodes in collaboration with Oslo University in Norway will also present a paper titled Integrating indigenous local knowledge into education.
Naledi Pandor, Minister of Science and Technology, cited that "I am fully supportive of the important role of science festivals and science weeks in encouraging our youth to engage with science, and pursue science related careers". Pandor will pay a special visit to the festival over the weekend.
The SciFest has become the largest science festival in Africa, attracting over 56 000 visitors over the seven days. It has the multi-purpose of promoting understanding and appreciation of science, technology and innovation in South Africa.
The presentations offered at Scifest vary from workshops, lectures and exhibitions. View the full seven-day Scifest programme on the following link