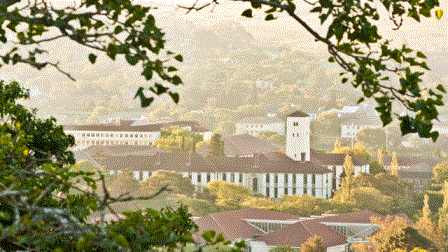 During March this year, the Rhodes University Biopharmaceutics Research Institute (BRI) was inspected by the USA's Food & Drug Administration (US FDA) and recently received notification that the audit was successful, a great tribute and acknowledgement despite its relatively small size and modest funding. The BRI has a long-standing international reputation and has never failed an accreditation audit.
Over the years, the BRI has had regular successful inspections by the US FDA, the World Health Organisation (WHO) and the South African Medicines Control Council (MCC), now known as the South African Health Products Regulatory Authority (SAHPRA). Furthermore, it is internationally-acknowledged as a premier testing site for dermatological products using the US FDA's Vasoconstrictor Assay (VCA) by a specific guidance issued by the FDA.
According to Emeritus Professor Isadore Kanfer, who often serves as Principal Investigator for BRI studies, the secret to its continued successful audits lies in its extensive experience, highly trained personnel, and service delivery in conducting bioavailability/bioequivalence and pharmacokinetic studies on healthy human subjects.
"Compliance with FDA regulatory requirements is considered amongst the strictest in the world, and there are national and international contract research organisations involved in such testing, many of whom are multi-million-dollar companies that have failed such regulatory audits," he said.
The BRI provides VCA services to pharmaceutical manufacturing companies both nationally and internationally for testing topical corticosteroid drug products for registration and marketing authorisation around the world as well as for formulation development purposes.
"The expertise involved when carrying out the Topical Corticosteroid Human Skin Blanching Assay allows us to test these dermatological therapeutic formulations without having to apply such products to affected skin. The BRI uses a skin-blanching method that can establish the potency and therapeutic safety and efficacy of products such as creams, ointments, lotions containing topical corticosteroids based on the 'whitening' or blanching effect produced on human skin following application." Prof Kanfer explained.
This testing method is mainly used to measure whether generic topical corticosteroid products are as good as the innovator product on a comparative assessment as Prof Kanfer illustrated, "The BRI provides a unique service in this respect where the efficacy and safety of these products are assessed, but not in patients - in healthy subjects. This means that this type of study is much more cost-effective to conduct as opposed to clinical trials in patients. It can also be done much faster than clinical studies, many which take years to produce necessary results with associated extremely high costs."
The full range of services for the clinical, statistical and report generation aspects of bioavailability/bioequivalence and pharmacokinetic studies are undertaken according to Good Clinical Practice and standard operating procedures. The BRI is a Specialty Contract Research Organisation dedicated to conducting bioavailability/bioequivalence and pharmacokinetic studies on topical corticosteroid drug products in accordance with international requirements and specifications.
"Topical corticosteroid products which have been successfully tested at the BRI, have been targeted for marketing authorisation and commercialising in South Africa, USA, Europe and Canada," said Prof Kanfer.
A further sign of the BRI's success comes from the peer-reviewed publications and the graduation of students undergoing research for MSc and PhD degrees.
In 2013, Professor Kanfer, in collaboration with colleagues in Europe was awarded an FDA grant for a project on in vitro/in vivo release tests for topical dermatological products to the tune of U$500 000 for a three-year period. In 2017 the grant of the same amount was renewed for a further 3-year period for a project on the development of a universal bioequivalence test method for topical drugs using dermal open-flow microperfusion which his research group is currently investigating.
Apart from the provision of the VCA service to industry, the Institute also provides excellent facilities for postgraduate projects leading to MSc and PhD degrees, as well as bursaries and scholarships for deserving post-graduate students and serves as a unique training ground for both students and scientists in this area of expertise.